Tip: Activate javascript to be able to use all functions of our website
Reporting Portal 2020 – Facts and Figures
As a bank committed to responsibility, KfW promotes sustainable prospects for people, companies, the environment and society. In doing so, we focus on topics which are of particular relevance for the future – in line with the UN's Sustainable Development Goals (SDGs).
Annual Report – development in financial year 2020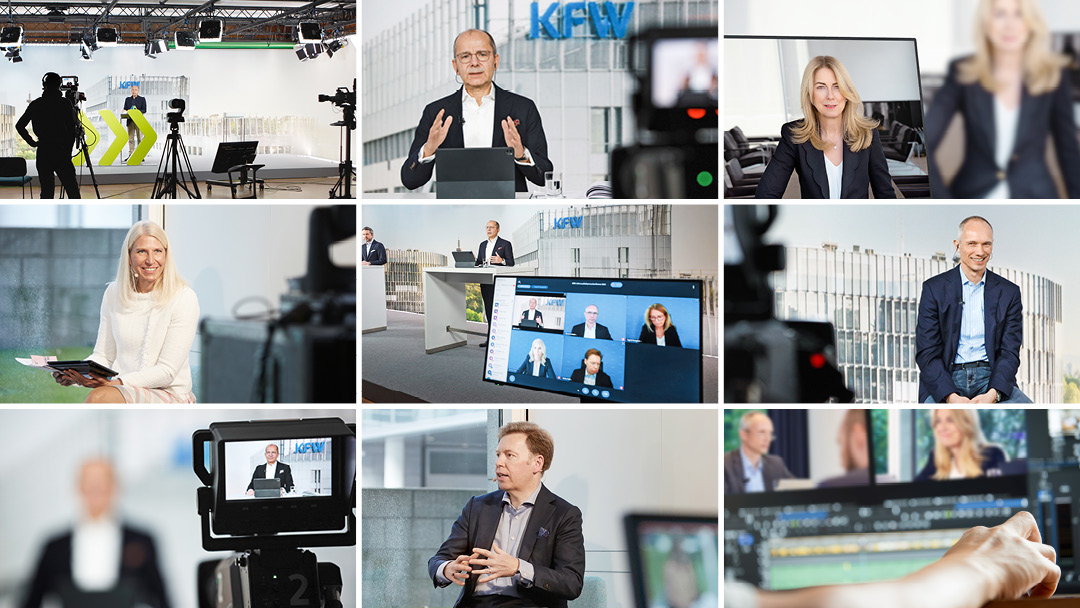 "The coronavirus year 2020 will go down in KfW's history as a time of unprecedented challenges for our financial, human and technical resources." (Dr Günther Bräunig)
Facts and Figures of KfW Group
Reporting 2020 – Our impact in detail
Legal notice:
The information contained in this online Annual Report 2020 is based on KfW's Financial Report 2020, which you can download here. Should this online Annual Report 2020, despite the great care taken in preparation of its content, contain any contradictions or errors compared to the Financial Report, the KfW Financial Report 2020 takes priority.