Tip: Activate javascript to be able to use all functions of our website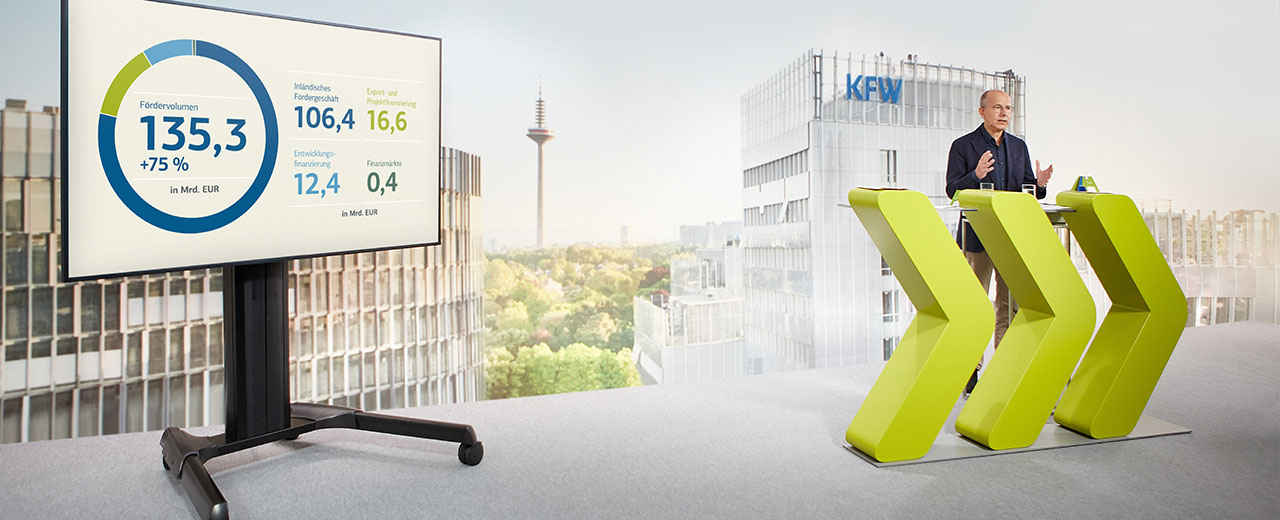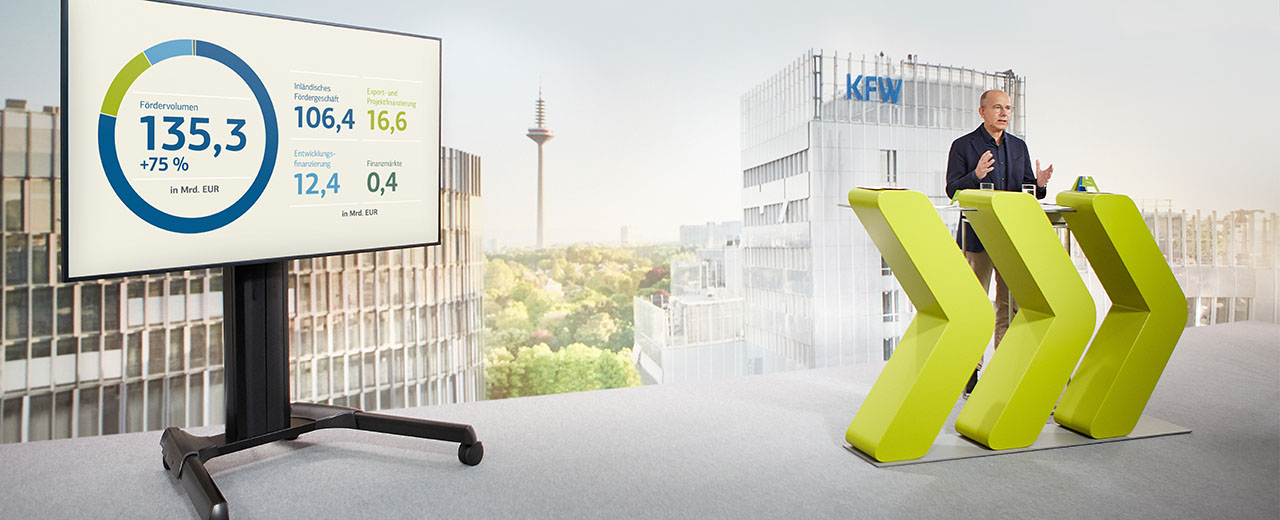 Key figures in 2020
KfW applies its decades of experience to improve economic, social and environmental living conditions across the globe on behalf of the Federal Republic of Germany and the federal states. In the Covid year 2020, KfW recorded a promotional business volume of EUR 135.3 billion. Of this total, EUR 50.9 billion were provided for measures to mitigate the economic impact of the coronavirus pandemic in Germany and abroad.
To fund its business activities, KfW raised EUR 66.4 billion in the international capital markets. As part of the KfW Special Programme 2020, it accessed additional funding sources via the Economic Stabilisation Fund and TLTRO III, thereby raising funds totalling EUR 52.4 billion.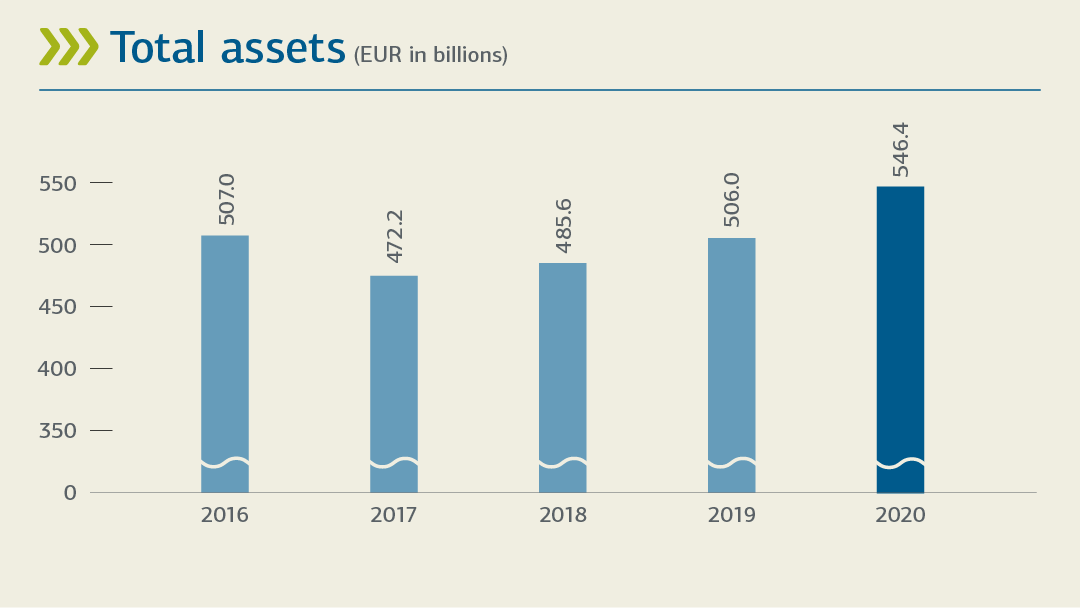 Legal notice:
The information contained in this online Annual Report 2020 is based on KfW's Financial Report 2020, which you can download here. Should this online Annual Report 2020, despite the great care taken in preparation of its content, contain any contradictions or errors compared to the Financial Report, the KfW Financial Report 2020 takes priority.