After reunification, Russia withdrew its troops from Germany. In return, the German government financed modern housing estates for the returnees. What became of the people? An on-site visit.
Video: A new homeland in the housing estate Agalatovo (KfW Group/Begisheva/Schuch).
Sergey Nikolaevich Ashpetkin has been preparing for 17 August for many weeks. With a straight back and swinging arms that immediately give him away as military, he has rushed to the city council meetings convened to plan the upcoming festivities. He has thought about how many veterans his former battalion can provide for the military parade. He has discussed whether helicopters should drop sweets on the audience during the concert on the village square. When someone suggested at the previous meeting that a visit to Parchim in Germany could be first prize in the lottery, he grinned. The lucky winner, said one of the meeting participants, could then see what had become of the old housing estate and tell the others
Sergey Nikolaevich Ashpetkin, 61, is a pensioner in Agalatovo, a village of 5,155 inhabitants in north-western Russia, 30 kilometres from the centre of St. Petersburg. It is a special village. Not just because it has no street names, only house numbers; it never would have existed without Parchim in Mecklenburg-Western Pomerania. Or without German reunification and its terms, which Helmut Kohl and Mikhail Gorbachev negotiated at their historic meeting in the northern Caucasus in 1990. Agalatovo, whose streetless addresses are a headache for every taxi driver in St Petersburg, is part of the history of Europe.
Return after the German reunification
From 1973 to 1992, the 172nd independent combat helicopter regiment was stationed in Parchim, as part of the GSSD, the group of Soviet armed forces in Germany. After reunification, Gorbachev and Kohl agreed on their withdrawal: half a million soldiers and their families were to return home. This also included a commitment for a housing programme amounting to DM 8.3 billion, financed by KfW. In the period up to 1994, the plan was to build towns for officers in forty locations in Russia, Belarus and the Ukraine, three around St. Petersburg alone.
On 13 November 1992, three years after the fall of the Berlin Wall, the military combat helicopter regiment of Parchim Military Airport left – including Sergey Ashpetkin, who as deputy battalion chief was responsible for airfield security. The Russians took a young birch tree with them in one of the helicopters, a gift from CDU member of parliament Helmut Lamp. The new location was Agalatovo, where new housing had to be created for 1,500 people. In addition to the housing for the officer families, the building plan included a school, two kindergartens, a medical clinic, an officers' dining hall and a shopping centre. "We had never heard of Agalatovo, but its proximity to St. Petersburg made it a very attractive location," says Ashpetkin.
Read more under the image gallery.
The pupils Anna (l.) and Daria live near Agalatovo. They like the special charm of the village and often come here.
The village celebrates its foundation 25 years ago
Almost thirty years later, on 17 August 2019, Ashpetkin is standing in front of house number 150 wearing the parade uniform of the Russian air force. Five floors, pink paint, flowers in the front yard, sheets on the clothesline. People like living here. It is Russian Air Force Day. Together with 9 May, which commemorates the victory over Nazi Germany, and 15 February, which marks the withdrawal of Russian troops from Afghanistan in 1989, it is a "sacred day" for Ashpetkin and his comrades. Ashpetkin also served in Afghanistan, and unlike Parchim, he has a hard time talking about his time there. Today, especially, because the whole village is in a festive mood: at eleven o'clock the veterans march through Agalatovo, wreaths are laid in the cemetery and speeches made at the entrance to the village, where two helicopters are perched on stone platforms. The celebration is also about Agalatovo, because 17 August is considered the day the town was founded – 25 years ago now.
"We live in the first house that was completed in 1994," says Ashpetkin proudly. It is one of eight buildings with a total of five hundred and forty-five flats built in Agalatovo by the Finnish company Poulimatka as part of the German housing programme. As this was a megaproject, Germany was required to issue an international invitation to tender. Construction companies from Slovakia, Turkey, South Korea and Finland also took part. The construction project in Agalatovo was headed up by the Züblin construction group from Stuttgart. German Economics Minister Günter Rexrodt attended the inauguration – incidentally, accompanied by Vladimir Putin, who was responsible for international economic relations in the city of St. Petersburg. A photo of this event still hangs in the office of Mayor Vladimir Sidorenko. He says today: "Well, German-Russian relations could be better. But we will get closer again. Our countries have earned a solid friendship."
Young families appreciate the "Finnish building stock"
The houses are well-known far beyond the borders of Agalatovo as "Finnish buildings", explains Sidorenko. This is a seal of quality. "At the time they were built, they met a VIP standard that did not exist in Russia." To this day, they are highly sought after and cost more than comparable apartments in St. Petersburg. The nature-loving Finns proceeded carefully: although forest had to be cleared for Agalatovo, entire lines of trees were preserved, which made the village well worth living in right from the start. "When I saw our flat for the first time, I couldn't help but be amazed," says Marina Ashpetkina, Sergey's wife, who works as a nurse in the local clinic. "Back then we were accustomed to having to renovate and clean up a lot in new flats. But here the walls were completely straight, the kitchen was already installed and the coat hooks were screwed on. We were able to set up our furniture and just start living." Sergey, Marina and their two sons Vlad and Slava moved in, along with a bedroom suite with the name "Großer Schwerin", bought with western currency after the monetary union. It's still in the couple's bedroom, a souvenir from the good old days.
Many people in Agalatovo share Marina's enthusiasm – to this day. Be it Svetlana Sergeyenko, the school director, who as a newcomer had to wait until one of the sought-after apartments became available, or Antonida Savranskaya, whose father was stationed in Czechoslovakia and came to Agalatovo in a roundabout way. She is part of the second generation that has settled in Agalatovo. Her eldest son goes to the school she went to. The school was built together with the houses for the officer's children. A remarkable coincidence: her husband Alexey Rogovnev helped to build the flat they live in. As a young worker, he was struck by the modern construction method: "Everything was new for us, the materials and the way of building," he raves. The residents of Agalatovo, for example, still use high-grade parquet flooring or windows with double wooden frames today. "We do everything we can to preserve the components as long as possible," says wife Antonida.
Agalatovo is a very attractive location
The Ashpetkins' children also stayed in Agalatovo. Thirty-four-year-old Slava currently lives with his five-year-old daughter Anzhelika in his parents' three-room flat. His brother Vlad, thirty-five, has bought his own, identical apartment in the "Finnish buildings"; seventy-eight square metres for five million rubles, almost seventy thousand euros. A lot of money for a family with four children. "I am from St. Petersburg," says his wife Nastya. "At first I couldn't imagine living in the village, but it's the best thing that ever happened to me." They all have to commute to St Petersburg to work, which can take two hours, but lack of jobs seems to be the only disadvantage of Agalatovo.
Cohesion is what makes life there so gratifying. Some of the neighbours have known each other through military careers since 1977: first Kazakhstan, then Afghanistan, Parchim, Chechnya. "The time we spent in dormitories waiting for the houses to be finished was a special time for us," says Mikhail Yermolayev, who also served in Parchim. Seventeen families lived there as one big family, sharing a kitchen, food and worries. And of course they celebrated together: which is why 17 August is so important, says Yermolayev, who is responsible for organising the event, especially since the regiment was dissolved in 2000. "This is about our identity."
This unique atmosphere of Agalatovo also attracts young people from the surrounding area, like the two students Darya Demyanovich and Anna Zhivotova, who live five kilometres away and came to the celebration on 17 August on their motorbikes. "We like coming here, and not just when there's something to celebrate," says sixteen-year-old Daria. "You can feel that the people here are special. Many of them are soldiers, pilots, veterans, in one word: our heroes."
The many construction cranes that can be seen throughout the village are evidence that Agalatovo has a future. Young families are drawn here in droves: half of the fifty-nine school classes are attended by primary school pupils. They grow up with a view of the two helicopters at the entrance to the village and a strong awareness of the past.
Incidentally, the tree that Helmut Lamp gave to the Russians in Parchim did not survive. The winter of 1992 was too harsh. On 17 August 2019 Agalatovo solemnly planted a new one: for German-Russian friendship.
The described project contributes to the following United Nations' Sustainable Development Goals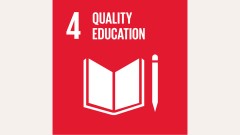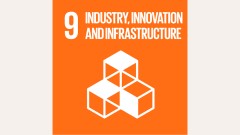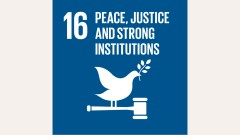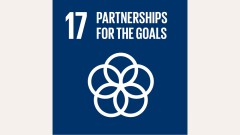 Goal 4: Quality education
Refusing people access to education means depriving them of a basic human right – and of important development prospects for individuals and society. Education enables people to improve their political, social, cultural, and economic situations. Worldwide, 58 million children and 63 million young people still do not have access to primary and secondary schools. 90 per cent of all children with a disability never go to school. 781 million people are illiterate. 7.5 million people with functional illiteracy live in Germany alone.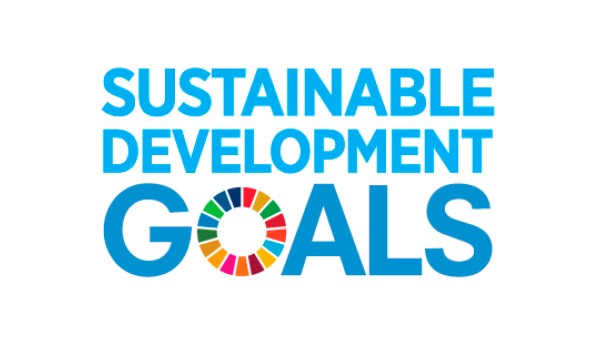 All United Nations member states adopted the 2030 Agenda in 2015. At its heart is a list of 17 goals for sustainable development, known as the Sustainable Development Goals (SDGs). Our world should become a place where people are able to live in peace with each other in ways that are ecologically compatible, socially just, and economically effective.
Published on KfW Stories: 22 October 2019.