After decades of violence, it is not just a large part of Afghanistan's infrastructure that needs to be rebuilt, but also the citizens' trust in their government. This is precisely the aim of the Citizens' Charter Afghanistan Project (CCAP), which promotes the country's civil reconstruction with the help of local councils and thus also the political participation of women.
Video: With the help of local councils, the civil reconstruction of the country is promoted and thus also the political participation of women (KfW Bankengruppe/Breuer).
At first glance, the scene does not appear out of the ordinary: a dozen women are sitting together in the courtyard of a house on a sunny day and chatting. About schooling for girls. About the most recent events in the village. About a possible donation campaign for poor families. Among them are women with their children, women who have just barely reached adulthood and women who have long since had grandchildren. But what's happening here would have been inconceivable a few years ago. Not only that women are talking about politics in an Afghan village. But simply the fact that women are sitting together and interacting in the first place. "We used to only leave the house to go shopping. But there was no place where women could talk to each other," explains one of them.
The women who are sitting here together are members of the local village council of Shine Payan. The village is situated in the Bagrami district southeast of Kabul. 450 families live here in simple houses lining unpaved streets. It is a traditional and conservative village where men work and women take care of the family. But two years ago, something changed in Shine Payan: since then, the 15 female members of the local village council have met here every two weeks. They talk about projects, delegate tasks, discuss ideas – or talk about their day-to-day lives. For the women, this is akin to revolution.
Up to 50 per cent women in local councils
The initiative that changed their lives is called the Citizens' Charter Afghanistan Project (CCAP). It aims to strengthen the ties between the municipalities and the Afghan government and improve the extent to which the basic needs of the municipalities are met. We are accompanied on our visit to Shine Payan by Baktash Musawer, spokesperson for the Ministry of Rural Rehabilitation and Development. His ministry is responsible for implementing the project. According to Baktash Musawer, two things are crucial for the project's success: "The inhabitants must have a say in deciding what infrastructure each community needs, and they must participate in the projects so that they can play an active role in the country's reconstruction."
To this end, the people elect local councils – known as Community Development Councils (CDCs) – in their districts and villages. They represent the community, define the needs of their municipalities and decide what they need most. For large projects, the government stipulates that it is up to the municipalities to decide whether they need government support for clean water, infrastructure projects such as roads and bridges or energy supply. The municipalities structure and administer the smaller-scale projects independently.
One important goal within the CCAP is the inclusion of women. In rural areas, the aim is for at least 35 per cent of local council members to be women; the target in urban areas is 50 per cent. This is intended to strengthen the participation of women in public life and in the political process. Today there are more than 12,000 of these local councils in Afghanistan – this represents one third of all municipalities in the country.
The office encourages self-confidence
For many Afghans, this is still uncharted territory. Also for the women in Shine Payan. It's been two years since they first met on the local council. Around 60 of them – encouraged by family members – stood for election. "When I was elected, I could hardly believe it," says member of the local council Samira Wafa. The 28-year-old is already the mother of six children. Until she took office, she had only ever managed the household. She never went to school. "After I was elected, my family said it was important for me to be a role model for other women. I was so proud of myself and felt really respected for the first time."
The beginning was challenging for the 15 female members of the local council in Shine Payan. None of them had ever been politically active. Their knowledge and influence was limited to their own households. The women also talk about how suspicious they were of the others at the first meeting. "We had never met before," Samira explains, "except at weddings and funerals."
"We also want people to take responsibility for their own communities."
Afghanistan is a very traditional society. Following decades of violence, many people do not initially trust anyone outside their family. But with time, the atmosphere in the municipal council loosened up. The women realised that they had a lot in common – and ideas. "For the first time, I felt like a part of society," says an older woman, "before that I often used to just stare at the wall."
Trust fund finances measures
The Citizens' Charter Afghanistan Project is part of the Afghanistan Reconstruction Trust Fund (ARTF). It was created in 2002 and is managed by the World Bank in Kabul. The ARTF finances projects in the healthcare, education, agriculture and infrastructure sectors. More than 30 donors have contributed to the fund to date. The German Federal Government also provides the fund with several million euros a year through KfW. Not all projects initiated by local councils receive financial support. "We also want people to take responsibility for their own communities," says Ministry spokesperson Baktash Musawer.
The women from Shine Payan show how this works. They meet every two weeks, set an agenda and put their ideas into practice. Not because they get money. But, as Samira Wafa say, "because I want to shape the society I live in and because it gives me freedom." Although she still mainly takes care of her family, she now feels responsible for something bigger. This is the case for many women here.
Independence through schooling
Together they organised a food bank last year when there was not enough food for the poor families after the harvest. They organise sewing courses for women so that they can earn a small income with needlework. They visit families and convince the parents to let their daughters go to school. And they draw maps for women showing how to get to the nearest doctor on foot. This might sound trivial. But many women in their village have never left the house without a male escort. "It is also about slowly become more independent," explains council member Bibi Manija.
Bibi Manija, 27, is a particularly active member of the local council. She is one of the few women here who studied. She wants to use her education to help her community. Since her election, she teaches women in the village who never learned how to read and write. She also organises schooling for the children of internal refugees who cannot get a spot in state schools. For many women here, she is a role model. "I didn't even use to know how to write my children's names," said one woman in the group, "and I couldn't distinguish the pharmacy from the hair salon at the bazaar because I couldn't read the signs. But now I can thanks to Bibi's classes."
Bibi, Samira and their colleagues make up only half of the local council in Shine Payan. The other 15 of the total of 30 members are men from the village. They officially form one unit. In fact, they meet separately – as traditional Afghan society demands. Members hear what the respective groups do through informal channels, such as through their spouses. As a result of gender segregation, the council has also been divided by topic: the women handle women's and family issues, the men make the decisions about infrastructure projects. "We already do most of the work in our community," says an older woman, "but this way we finally have a bit of independence." The women giggle. "To be honest," one woman interjects, "the biggest achievement of the men here is that they let us get on with it." "And that we are finally perceived by them as members of society," adds Samira Wafa.
The described project contributes to the following United Nations' Sustainable Development Goals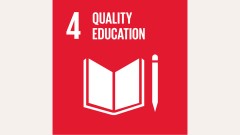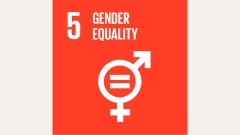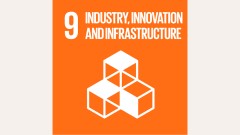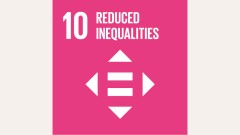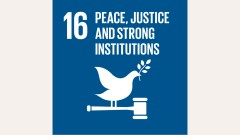 Goal 4: Quality education
Refusing people access to education means depriving them of a basic human right – and of important development prospects for individuals and society. Education enables people to improve their political, social, cultural, and economic situations. Worldwide, 58 million children and 63 million young people still do not have access to primary and secondary schools. 90 per cent of all children with a disability never go to school. 781 million people are illiterate. 7.5 million people with functional illiteracy live in Germany alone.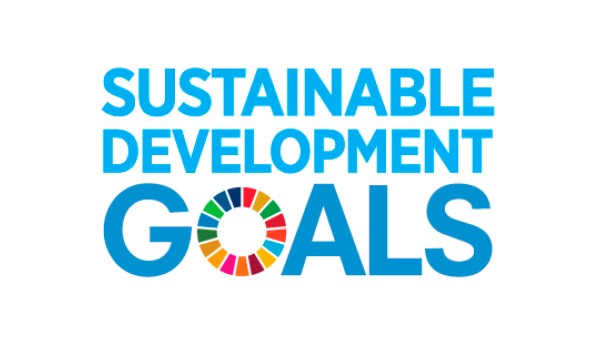 All United Nations member states adopted the 2030 Agenda in 2015. At its heart is a list of 17 goals for sustainable development, known as the Sustainable Development Goals (SDGs). Our world should become a place where people are able to live in peace with each other in ways that are ecologically compatible, socially just, and economically effective.
Published on KfW Stories: 3 March 2020.