Robot technology for mobilising intensive care patients, digital consultation hours, artificial intelligence for disinfection control - innovative technologies help the medical sector in the fight against the corona pandemic. KfW Stories presents four companies.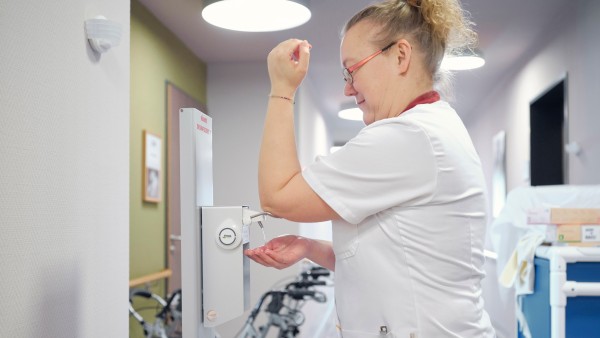 GWA Hygiene: artificial intelligence in clinics
One of the unusual effects of the coronavirus crisis is that everyday products have suddenly become scarce. Disinfectants, for instance. If a bottle is empty in hospital, it is replaced by a full one. Usually. But if there is not enough in stock, you have to "prioritise". Says Tobias Gebhardt, CEO of the Stralsund-based start-up GWA Hygiene. This is possible with the GWA Hygiene software NosoEx. It shows at a glance where and how much disinfectant is being used.
The hygiene management system is based on transponders worn by hospital staff; each group of professionals has a specific one. The transponders use Bluetooth to "communicate" with the disinfection dispensers in the corridors and rooms of the hospital. This makes it possible to determine which group of staff members disinfects their hands where and how often. The data shows the hospital how to manage hygiene and forms the basis for eliminating any inadequacies. Anyone who disinfects their hands without wearing a transponder is counted as a visitor to the clinic.
GWA Hygiene aims to "use data to raise awareness about hygiene," says Gebhardt. The people responsible for hygiene in hospitals have usually had no budgets of their own. On the one hand. On the other hand, every year between 400,000 and 600,000 patients in German hospitals become infected with germs, often due to deficiencies in hand hygiene.
The NosoEx system is installed in more than 30 hospitals, nursing homes and dialysis stations in Germany and Europe. "We are now even more convinced that technology-based support will be needed to prevent the infections of the future," says Gebhardt. GWA Hygiene is holding off on marketing activities during the coronavirus crisis, but is relying on hospital management to give greater relevance to disinfection control once the pandemic has subsided.
The High-Tech Start-up Fund (High-Tech Gründerfonds – HTGF) has been investing in GWA Hygiene, since 2018. "A large part of the HTGF funds is invested in companies from the medical technology, digital health, pharmaceutical and chemical sectors," explains Marco Winzer, a partner at HTGF. "We consider ourselves a platform," he says and points out that start-ups not only receive financing from the HTGF, but can also benefit from the know-how and expertise of the entire network and fund investors. The capital contributions for HTGF III come from the Federal Ministry for Economic Affairs and Energy, from industrial companies and from KfW Capital, a subsidiary of KfW Group.
"We use data to raise awareness about hygiene."
multiBIND: disinfectants without alcohol
"We are very good at destroying viruses, bacteria and other germs," says Thomas Lisowsky. The Cologne-based company multiBIND has been supported by the HTGF since 2006. It has invented and patented a decontamination and disinfection solution which, unlike other disinfectants, contains no alcohol and is water-soluble.
"Theoretically, you could drink our disinfectant," says Lisowsky. multiBIND is basically a two-man operation consisting of molecular biologists Lisowsky and KarlheinzEsser. Esser works in the laboratory, Lisowsky handles the business, patents and licenses. The company itself only makes prototypes and earns money by selling the licenses for the formulations.
"We are very good at destroying viruses, bacteria and other germs."
The coronavirus pandemic gives "us a huge boost," says Lisowsky, because "the world is full of SARS-CoV-2 RNA". The virus' genetic material can be found everywhere. The problem with contamination is underestimated. Every molecular biology institute "must have an appropriate decontamination solution". If laboratories and diagnostic materials were not properly disinfected and decontaminated, there would be many false positive test results. Not every person found to have SARS-CoV-2 RNA is infected with the virus.
Lisowsky illustrates the source of error of what is known as the PCR analysis using the story of the "Phantom of Heilbronn". Between 1993 and 2008, the police found DNA evidence from the same alleged perpetrator at more than a dozen crime scenes. This included the murder of a Heilbronn police officer, which was actually the work of the National Socialist Underground (NSU). Later it turned out that the cotton swabs used in forensics were contaminated with the DNA of an employee who worked at the factory where the swabs were made.
Reactive Robotics: mobilisation for intensive care patients
The Munich-based company Reactive Robotics, founded in 2015 and added to the HTGF portfolio in 2016, can also support the healthcare system with its business model during the coronavirus pandemic. Using the robotic assistance system VEMO (very early mobilisation), which was approved for use in hospitals in 2019, trained nurses can mobilise patients in intensive care units. What two or three nurses would otherwise have to do, can now be done by one person with the help of robotics. "This allows time spent in a hospital bed and time on ventilators to be reduced by around 20 per cent," says Alexander König, founder and CEO of Reactive Robotics. The resulting effect during the crisis: beds in intensive care units could be freed up earlier for Covid-19 patients.
"In the strained staffing situation, VEMO can take on the physically strenuous work," emphasises König. Nursing staff can focus on the patient, the use of robotics supports the challenging mobilisation.
In response to the current pandemic, Reactive Robotics, whose system is currently being used in five hospitals, is working on a new concept. Because there are too few nurses and caregivers, the assistance system in clinics can also be operated by external physiotherapists, explains König. The training on the device takes about two hours. The company plans to present a suitable concept within a few weeks. "The coronavirus will not just go away," says König. He is sure that the pandemic will increase acceptance of therapies such as those offered by his company: "The crisis is giving robotics a boost."
Heartbeat medical: online diagnosis
And telemedicine, says the HTGF partner Winzer. This is the field heartbeat medical works in. The start-up, founded in 2014 and part of the HTGF's portfolio since 2015, is currently "only dealing with the coronavirus," according to its managing director YannikSchreckenberger. The company, with locations in Berlin and Cologne, has developed software for digital patient surveys and symptom monitoring in cooperation with the Charité hospital in Berlin and is monitoring people infected with Covid-19 and suspected cases in home quarantine.
"We are easing the burden on medical staff and we help with decisions on therapy."
The customers of heartbeat medical include health authorities and hospitals. The company's service: patients can use standardised questionnaires to document conditions such as fever, pain and other symptoms at home and transmit the data electronically to the doctors treating them. They use them for diagnostics and treatment and also to prepare for office consultations. "We are easing the burden on medical staff," says Schreckenberger, "and we help with decisions on therapy."
More than 100,000 patients have already used the system of what are called patient reported outcomes. Thanks to this practical testing, heartbeat medical was able to quickly adapt its services to the Covid-19 disease and its symptoms. Schreckenberger, who was already an entrepreneur in the field of digital health before he joined heartbeat medical, says: "Symptom tracking is given too little attention." He is sure that the pandemic will give a major boost to the issue of "data collection and management in the health sector".
The described project contributes to the following United Nations' Sustainable Development Goals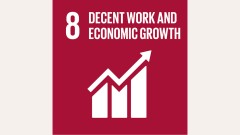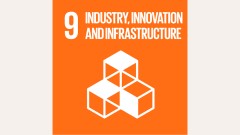 Goal 3: Ensure healthy lives and promote well-being for all at all ages
Health is the goal, prerequisite and result of sustainable development. Supporting health is a humanitarian requirement – both in developed and developing countries. Around 39 per cent of the world's population lives without health insurance. In poor countries, this amount even exceeds 90 per cent. Many people still die from diseases that are not necessarily fatal with the right treatment, or that could easily be prevented with vaccinations. Strengthening health systems, particularly by making vaccines widely available, can make it possible for us to drive these diseases back and even eradicate them by 2030.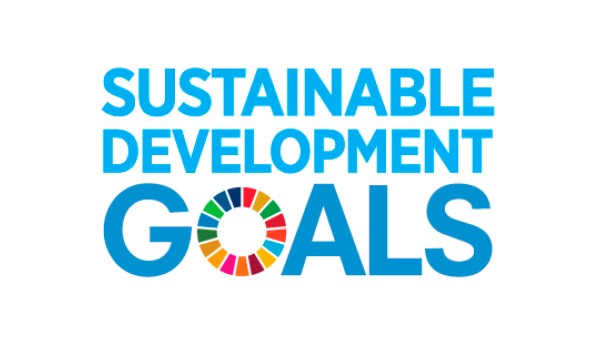 All United Nations member states adopted the 2030 Agenda in 2015. At its heart is a list of 17 goals for sustainable development, known as the Sustainable Development Goals (SDGs). Our world should become a place where people are able to live in peace with each other in ways that are ecologically compatible, socially just, and economically effective.
Published on KfW Stories: 7 May 2020, updated 27 November 2020.