One of the major challenges of electromobility is providing fast charging points everywhere. The charging stations developed by ME Energy are stand-alone and can be set up and operated anywhere.
How ME Energy wants to simplify electromobility in Germany (KfW Group/n-tv). This video is only available in German.
At the Aerospace Technology Centre in Wildau, the two entrepreneurs Inès Adler and Alexander Sohl "refuel" their electric company cars much more quickly and easily than most electric vehicle users. In just under 15 minutes, the battery is charged enough to cover a radius of 300 kilometres. It is no coincidence that the powerful charging station that makes this possible is right outside the front door of their company, ME Energy.
The electricity does not come from the Brandenburg electricity grid, it is generated by the station itself. Inès Adler, one of the company founders and Chief Technology Officer, explains the interior of the mini power plant: "The energy comes from bioethanol. A converter turns the liquid into electricity which is routed directly into the vehicle's battery through the charging cable." According to Adler, the station can generate charging power of up to 150 kilowatts and is independent of any infrastructure and existing connections.
Development funding from the state
ME Energy was founded in 2018 and the team has now grown to 15 employees. It is led by a pair of entrepreneurs with fantastically complementary skill sets: Adler developed engines for Mercedes-Benz for many years. She then went into business for herself and founded Voxativ, a manufacturer of high-tech loudspeakers. The motorbike enthusiast shared a passion for mobility with her colleague at the time, Alexander Sohl. The two often talked about the challenges associated with electromobility. "And then everything turned out differently than we expected," she says. In fact, she was planning to retire from professional life and ask Alexander Sohl to take over the business. But he wanted to form his own company in the electromobility and charging infrastructure sectors.
"Do you want to join me?" he asked her. "I couldn't get the idea out of my head – and our concept ultimately won the Berlin-Brandenburg business plan competition. Suddenly we had funding of over one million euros from EFRE, a European programme for regional development, and the Brandenburg development bank ILB. And there I was, back in the thick of things, at the age of 61!"
Read more under the image gallery.
Entrepreneur duo Inès Adler and Alexander Sohl share a passion for electromobility.
Thanks to the funding from Brandenburg and other financing, the founders were able to concentrate entirely on the development of the off-grid charging station. It stores 3,500 kilowatt hours, which is enough for around 100 fast charges at an average charge rate of 35 kilowatt hours or 200 charges of 17.5 kilowatt hours each. The series product generates electricity from bioethanol with zero net carbon dioxide emissions. The refinement process traps as much atmospheric CO2 in the energy source as is subsequently released when electricity is generated in the charging station.
A solution for providers and users
Germany has set itself ambitious climate protection goals. The transport sector is aiming to reduce its emissions by at least 42 per cent by 2030. In order to achieve this goal, electromobility also needs to move forward. Until now, however, fast charging of battery-operated cars has only been possible at around 18 per cent of publicly accessible connection points (not including Tesla Superchargers). Why? The electricity networks are designed to supply households and infrastructure. They do not have sufficient capacity everywhere to cover the very high short-term demand for energy associated with charging a battery.
This is why electric vehicles often need up to 20 hours of charging time and a free parking space where they can stand overnight. Installing faster charging points involves completing lengthy approval processes, laying cables and setting up transformers. That makes it expensive and for many energy suppliers, it will only be cost-effective once far more electric vehicles are on the roads. This creates a vicious circle: so long as it is not widely possible to reliably charge an electric vehicle swiftly, this will influence people's decision to purchase one, and it is only once lots of electric vehicles are on the road that expanding the fast charging network will be worthwhile.
ME Energy offers a solution to this problem. Its equipment can be purchased for 109,700 euros (net), for example, by petrol stations, automobile dealerships, industrial companies, fleet parks, transport operators, property developers, municipalities and public facilities, or it can be leased for a monthly fee. ME Energy guarantees the supply of fuel and regular maintenance and receives a small contribution each time a vehicle is charged.
"Electromobility needs to be made easier for everyone involved," says CEO Alexander Sohl. "If a petrol station wants to offer electricity, it just needs to set up our charging station. It doesn't need to rip up the road to lay cables. The fast-charging electricity generated is often cheaper than that from the local grid. Operators can then independently set the price of the electricity used for charging, enabling them to generate income from day one. Operation is profitable and cash flow positive with around four charges per charging unit per day. And for drivers of electric vehicles, more fast charging points are a huge benefit, as they will finally offer the chance to drive without worrying about the range."
A small lorry is used to deliver and set up the equipment. If a station is not being used enough, it can quickly be moved to a different location with more traffic. This makes it possible, especially in rural areas, to easily identify the perfect location. There is also a lot of flexibility to account for seasonal variations. For instance, the fast charging station can be installed near a popular bathing lake in summer and at a ski slope or a Christmas market in winter.
The transport of tomorrow is electric
Not least since it was announced that Tesla was establishing a plant in Brandenburg, has there been a surge of interest in the topic of electromobility. Political support has broadened and public acceptance has grown. For many people, their next car won't be petrol or diesel, especially since the government is currently offering significant subsidies for purchases of battery-operated vehicles. KfW is also promoting charging stations in private car parks of residential buildings.
ME Energy arrived with the right innovation at the right time. A second charging station that was manufactured in-house has been in the testing phase in Berlin since summer 2020. The site of The Drivery, a mobility innovation platform, offers the perfect environment to demonstrate suitability for market before serial production can begin. Founder Inès Adler can hardly wait, "Really getting going again right at the end of my career? It's great!" she says.
The described project contributes to the following United Nations' Sustainable Development Goals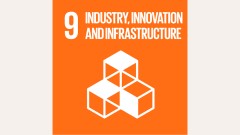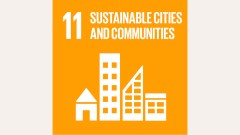 Goal 9: Build resilient infrastructure, promote sustainable industrialization and foster innovation
Non-existent or dilapidated infrastructure hinders economic efficiency and thus engenders poverty. When building infrastructure, the focus should be on sustainability, for example, by promoting environmentally-friendly means of transport. Factories and industrial facilities should also ensure that production is in line with ecological aspects to avoid unnecessary environmental pollution.
Published on KfW Stories: 15 September 2021.