Cameroon, an economic ray of hope on the central African horizon, turns in a disappointing performance in the health-care sector. The FC project for the construction of a regional hospital and the rehabilitation of three district hospitals and six medical centres did not produce any noticeable eff ects: the assessment is "clearly inadequate"
KFW DEVELOPMENT BANK'S COMMITMENT
KfW has been supporting the German Federal Government in implementing its development-policy goals since 1960 within the scope of Financial Cooperation (FC). We combine financing know-how with development-policy expertise. On behalf of the German Federal Government, and primarily the German Federal Ministry for Economic Cooperation and Development (BMZ), we promote and support programmes and projects that mainly involve public-sector players in developing and emerging economies.
It is the strongest country economically in a fragile region: Cameroon, in contrast to its neighbours in Central Africa, has experienced quite high economic growth in recent years, not least of all due to its abundant natural resources. But the road to becoming an emerging economy is bumpy. In 2014, more than 35 per cent of Cameroon's population still lived below the national poverty line, with growing poverty and instability in the north of the country. Corruption is widespread. In 2015 Cameroon was ranked 130 of 168 countries in Transparency International's Corruption Perceptions Index.
Despite economic superiority, the healthcare system in Cameroon is just as rudimentary as those of its much poorer neighbours. To improve the health-care situation of the population, particularly of mothers and children, health-care facilities were either replaced by new facilities or rehabilitated in three of Cameroon's provinces as part of the FC project.
However, the infrastructure and equipment funded by FC are being underutilised: in several cases, medical equipment has never even been used due to a lack of qualified personnel. The unreliable power supply with significant fluctuations in voltage has damaged or destroyed individual devices. Individual health stations completely lack functioning water supplies because the drilled wells either had no water or the quality of the drinking water was inadequate. There is no foreseeable solution to these problems.
Evaluation: impact assessment and lessons learned
Whether a project is succesful or not is determined chiefly by asking the following questions: What has the project achieved for the people in the partner country? Has their situation improved in the long run? Three to five years after a project has been completed, the independent Evaluation Unit of KfW Development Bank conducts an independent evaluation for roughly half of the projects completed to draw lessons learned for future projects and programmes.
The central question during the evaluation mission was, however: why did even fewer patients than before seek help at the medical facilities after rehabilitation? Observations on the ground provided insight. Often, there were no doctors in sight, the staff in attendance appeared unmotivated and not sufficiently qualified. Tight budgets meant medicine was short at all locations – truly not good conditions for offering patients a trustworthy environment. Hygiene also left much to be desired: in all of the centres visited our expert saw used needles lying around openly on the premises.
But poor service is not the only reason patients have stayed away. The charges for the public health services, which can be very high, and the widespread "unofficial" additional payments discourage particularly poorer patients from going to consult a physician. Richer Cameroonians, on the other hand, are increasingly taking advantage of private, higher quality services. The figures related to the health-care situation speak for themselves: the rate of maternal and infant mortality are only decreasing slowly and are unusually high in view of the economic development. According to data from 2011, there are significant differences between the richest and poorest 20 per cent of the population, both in terms of access to health-care services as well as mortality rates.
Source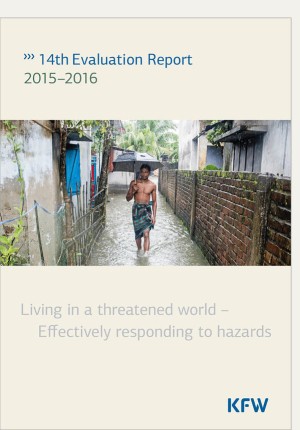 This article has been published in the 14th Evaluation Report 2015-2016.
Conclusion of the evaluation: the improved infrastructure has not produced any sustained effects due to qualitative, financial and institutional weaknesses in the national health-care system. State support is limited to the assumption of personnel costs. Patient fees alone cannot guarantee that the facilities are operated at a professional level, and the poor will still not be able to afford a trip to the doctor.
Result: "clearly inadequate" – grade 5
Published on KfW Stories: Wednesday, 24 May 2017
The described project contributes to the following United Nations' Sustainable Development Goals



Goal 3: Ensure healthy lives and promote well-being for all at all ages
Health is the goal, prerequisite and result of sustainable development. Supporting health is a humanitarian requirement – both in developed and developing countries. Around 39 per cent of the world's population lives without health insurance. In poor countries, this amount even exceeds 90 per cent. Many people still die from diseases that are not necessarily fatal with the right treatment, or that could easily be prevented with vaccinations. Strengthening health systems, particularly by making vaccines widely available, can make it possible for us to drive these diseases back and even eradicate them by 2030.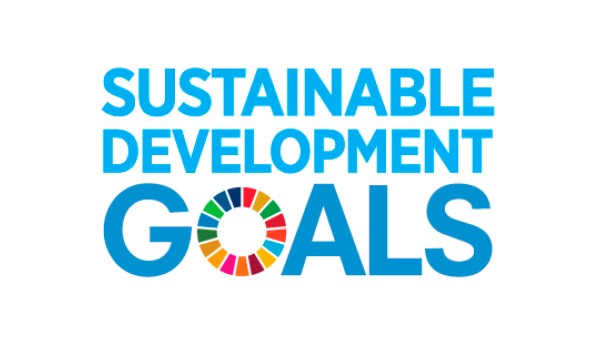 All United Nations member states adopted the 2030 Agenda in 2015. At its heart is a list of 17 goals for sustainable development, known as the Sustainable Development Goals (SDGs). Our world should become a place where people are able to live in peace with each other in ways that are ecologically compatible, socially just, and economically effective.