The traditional bakery Müller & Egerer had its production processes scrutinised by an energy consultant. It quickly became clear that using the exhaust heat from the oven held enormous potential for savings. In an interview and film, Managing Director Jan-Christoph Egerer explains how he sustainably modernised his business and how he is already benefiting.
Energy-efficient bakery
How Müller & Egerer achieve massive energy savings (KfW Group/Eggers & Heinemann).
Mr Egerer, you are the third generation to run the Müller & Egerer bakery.
JAN-CHRISTOPH EGERER: That's right. My grandfather founded the company more than 70 years ago, my parents then took over and I joined the company in 1994.
You practically grew up in the bakery and have been familiar with the processes from a very young age. What do you think have been the most important developments in production processes in recent years?
A lot has happened in the area of oven and refrigeration technology. Refrigeration technology didn't even exist when my parents ran the company. There was a refrigerator, but not the complex delayed fermentation processes that shape our processes today. Of course, the final product is our top priority; it has to taste good, be distinctive and well made. Customers are not especially interested in how, when and why we cooled and reheated a piece of dough and how energy-efficient the process was. But from a business point of view, the energy efficiency of the new technology is of course extremely important.
About Mr Egerer
Jan-Christoph Egerer, 52, Managing Director since 1994 of Müller & Egerer GmbH in Rastede in northern Germany (district of Ammerland) with 58 locations, including in Wilhelmshaven, Oldenburg and Bremen.
Why is that?
Well, I feel a responsibility. Our goal is to have particularly sustainable production processes. It goes without saying that saving energy is a must. And of course, the energy costs are a significant factor. Since we introduced our energy management system, we have been working much more efficiently and economically. A fact that has also been confirmed by our energy consultant who can compare us with many other bakeries.
How did you figure out how you could really reduce your energy consumption?
We enlisted the help of this energy consultant who specialises in bakeries and oversees our energy management. This is because the energy flows in a bakery are extremely complex. You need someone who really knows the ropes. Generally speaking, of course, every bakery has excess heat because of the ovens. We use this excess. Together with the consultant, we developed a diversified modernisation and exhaust heat concept and implemented the recommended measures step by step. As a result, we can now save almost 650,000 kWh of primary energy per year. In our case, this is mainly natural gas.
Can you give us an example of how this works?
Of course. Baking is done at night, and this generates exhaust heat. The dishwashers are run at another time. Or we heat up pieces of dough. The exhaust heat can then be used again.
Doesn't sound too complex at first.
But it is! Processes in the trade are constantly changing, sometimes we have to shift a production process that we used to do in the afternoon to the morning. Then we suddenly need heat or cooling or new exhaust heat. You have to ask: when is the best time to use the heat? Should the dishwasher be run when the most exhaust heat is actually available? Or do you say: no, we have to have large enough buffer storage tanks so that there is always enough heat. We would not have been able to make these decisions without a specialised consultant. We took our first steps in the area of energy efficiency with consultants who had no industry expertise, all of them experienced engineers. But they failed miserably.
Because the energy flows in the bakery are so complex?
Exactly. This needs to be assessed by someone who really understands the processes and is familiar with the control technology. We produce up to 4,500 loaves and 75,000 rolls a day. Of course, industrial safety is our top priority. For example, we have the fermentation inhibitors, which first cool down the pieces of dough, but warm them up again in the afternoon. We now do this with the exhaust heat from the buffers. Now imagine there's not enough heat. In this case we still have our old boiler operating as an emergency backup system. It switches on during off-peak electricity periods so that we can heat the pieces of dough no matter what.
"Consultants who had no industry expertise failed miserably."
This certainly makes sense for your company. Would you also advise smaller bakeries to look into using exhaust heat?
Yes, there's absolutely no alternative. They don't need a complex control system like ours. At least the areas where conventional fossil fuels used to be used, i.e. to heat up water and provide heat, can be met relatively easily by any bakery, simply using the exhaust heat from the oven.
But the first thing you need for the technology is money.
Yes, this is an investment, but it's worth it!
Can you already quantify the savings?
Oh yes, significant savings. We recently received our annual gas bill. Despite a 20% increase in sales, we did not use any more gas than in the previous year.
How did you finance the modernisation measures?
It was a restructuring process involving several steps and was financed partly from our own funds and partly with loans from KfW. Here, too, our energy consultant was the driving force. He told us about the funding and, together with our business manager, submitted the application through our regular bank.
What other advantages do you have as a result of the modernisation?
The employees in the bakery are more satisfied. All boilers are now in a separate equipment room, so we no longer have the extreme heat from the exhaust heat which used to be a big problem. And now it is pleasantly quiet in the bakery, which is a clear improvement for the team.
Do you remember what it used to be like when you came to the bakery as a child?
Oh yes, every detail! No comparison to today. The smells, the noise, the heat. We were a relatively small, manageable business where everything was done by hand. Everything was under one roof: our apartment, the bakery, the employees, the family. I was always woken up by the dark bread machine, which started rattling at five in the morning. I didn't need an alarm clock.
Published on KfW Stories: Wednesday, 12 December 2018
The described project contributes to the following United Nations' Sustainable Development Goals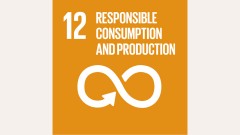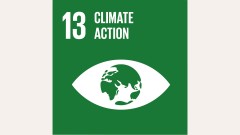 Goal 12: Ensure sustainable consumption and production patterns
Humanity has long lived beyond its ecological means. This applies in particular to industrial countries and the growing upper and middle classes in many emerging economies. The transition to an economic strategy and way of life that respects the natural limitations of our planet can only be successful if we adjust our consumption habits and production techniques. Internationally valid rules for labour, health and environmental protection are important for this.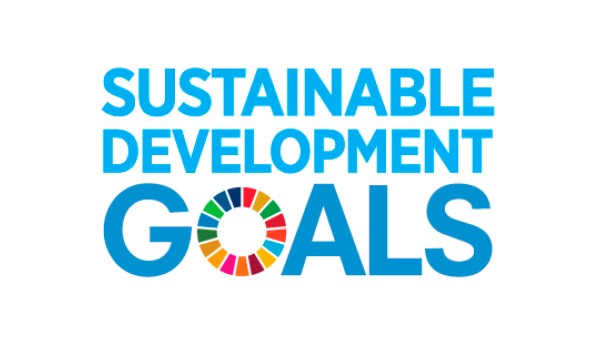 All United Nations member states adopted the 2030 Agenda in 2015. At its heart is a list of 17 goals for sustainable development, known as the Sustainable Development Goals (SDGs). Our world should become a place where people are able to live in peace with each other in ways that are ecologically compatible, socially just, and economically effective.