The company Munich Composites makes hollow plastic components. What makes them unique: the parts are shaped by braiding carbon fibres. The production line for series production came into existence with the help of private investors and KfW.
A hockey stick, the drive shaft for the tail rotor of a helicopter or gripping arms to lift whirlpool covers – even though these objects are very different, they have one thing in common: they are shaped by braiding black-grey carbon fibres. They lie seamlessly next to and over one another, braided into symmetrical plait patterns. This high-precision work was performed by the braiding machine in the production hall of Munich Composites. The company, based in Taufkirchen close to the capital of Bavaria, specialises in the development and production of products made of carbon-fibre reinforced plastic. Munich Composites uses a patented technique to make hollow components and end products that would otherwise usually be produced in low-wage countries. "Our automated process ensures a consistently high level of quality, and production costs are up to one third less than by hand," says Felix Fröhlich, who founded the company with Olaf Rüger in 2011.
On their production line, the two aviation and aerospace engineers build, for example, mountain bike handlebars that can sustain loads of 200 kg on each side — but weigh only 199 g, which is 30% lighter than aluminium equivalents. They also produce chassis stabilisers for cars from carbon fibre-reinforced plastic which weigh just half of the steel alternative.
Inside the braiding machine, a blue metal ring with a good one-and-a half-metre diameter becomes a reusable core used to stretch carbon braid in the shape of the final project. The fibres are fed into the machine by 96 coils attached all the way around. Three orange-red robot arms pull the core through the middle of the ring, rotating and twisting it in such a way that the fibres are tightly and seamlessly braided around it. The core is then removed, and the fibre braid reinforced with an epoxy resin — also in an automated process.
The production technique, called BRAIDform, was developed and patented by Mr Rüger and Mr Fröhlich themselves. Munich Composites has been awarded several prizes by the international industry association JEC, it also won the Innovation Award of Bavaria 2014.
Its customers include, in addition to German car manufacturers, companies like Ritual, the Australian field hockey equipment supplier. International success was made possible by the innovative spirit of the two founders and managing directors – and by financing from KfW and others.
An EXIST start-up grant from the German Ministry for Economics helped Mr Rüger and Mr Fröhlich get their venture off the ground in 2011 with their mentor, the material scientist Professor Klaus Drechsler from the Munich Technical University. Then in 2013, a number of venture capital donors and business angels invested in the young company. Munich Composites also applied to KfW for equity capital from the ERP start-up fund, which was replaced by the new VC fund Coparion.
Read more under the image gallery.
Lighter than aluminium
The company Munich Composites makes a wide range of different products with its braiding machine. These industrial lifting arms were also braided from carbon fibres.
The money from the round of investment made it possible for us to set up our current production line and start series production," says Olaf Rüger. Until this point in time, Munich Composites mainly only did development work. "At the beginning of operations, for example, we developed a stabiliser for the special edition of a sports car — and because we couldn't mass produce it, the car manufacturer commissioned production abroad," says Felix Fröhlich.
Today Munich Composites can make around 5,000 hardened components per year in its production line. The management duo Mr Rüger and Mr Fröhlich are looking at introducing multiple shifts to make better use of the capacity of the existing system. Adding more braiding systems to expand production is also under discussion. Since the round of financing in 2013, the team has grown from seven employees back then to its current number of 20 including interns and student trainees. "We don't like to refer to ourselves as a start-up anymore," says Olaf Rüger. "After five years on the market, we are an established medium-sized enterprise."
The founders of Munich Composites have now set the goal of large series production of components for the automotive industry. And they want to attract new customers from industries like aircraft construction, where they do not currently have existing business relationships. "It would be conceivable for us to use our process to produce the frame structure of airplane seats, for example," says Felix Fröhlich. The company's goal is clear: further growth.
Published on KfW Stories on 8 September 2017
The described project contributes to the following United Nations' Sustainable Development Goals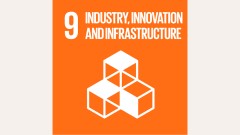 Goal 9: Build resilient infrastructure, promote sustainable industrialization and foster innovation
Non-existent or dilapidated infrastructure hinders economic efficiency and thus engenders poverty. When building infrastructure, the focus should be on sustainability, for example, by promoting environmentally-friendly means of transport. Factories and industrial facilities should also ensure that production is in line with ecological aspects to avoid unnecessary environmental pollution.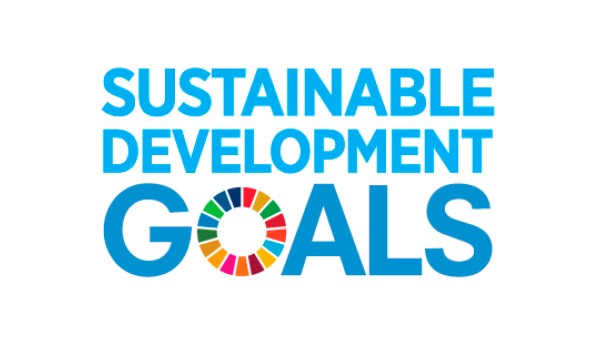 All United Nations member states adopted the 2030 Agenda in 2015. At its heart is a list of 17 goals for sustainable development, known as the Sustainable Development Goals (SDGs). Our world should become a place where people are able to live in peace with each other in ways that are ecologically compatible, socially just, and economically effective.