Christina Grätz and her ten-strong team are supporting renaturisation in the region of Lusatia with their innovative culture technique, Nagola Re. The entrepreneur writes about her work for nature.
Nagola Re
With the innovative Nagola Re culture technique, Christina Grätz is supporting regional renaturisation (KfW Group/n-tv). This video is only available in German.
"In my homeland, the region of Lusatia, brown coal is mined and there are vast areas that are bleak. My dream is to see plants here again – the ones I know from my childhood. Many of these have almost completely disappeared.
I decided that I would protect them from becoming extinct. I used to work as a surveyor and I know the area and its flora and fauna very well. The Nature Conservation Act was changed in 2010, mandating that only indigenous seeds be planted over the long term. I immediately recognized this as a major opportunity and a short time later I founded Nagola Re.
Rare plants such as field cow-wheat and Carthusian pink still grow on farmland areas that are seldom used. I coordinated with the farmers and mowed these fields, some of which are very difficult to access. The clippings were moved to new areas. The seeds contained therein generated new stock, which is genetically perfectly adapted. This also immediately protects the ground from erosion.
Read more below the image gallery.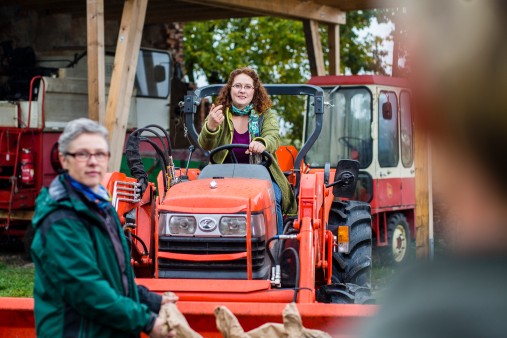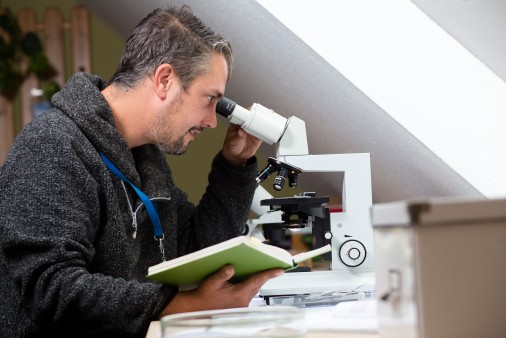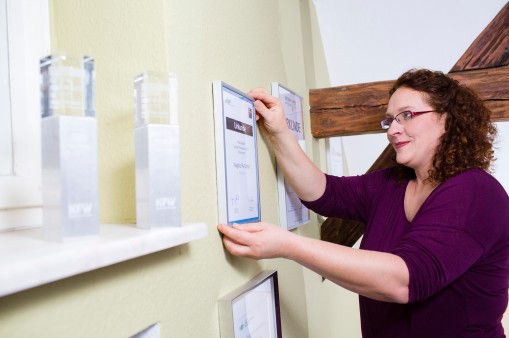 Careful renaturisation
Many plants are threatened with extinction. The team from Nagola Re nurtures them back and then gathers their valuable seeds. Time and patience are especially important in this process.
The narrator
Ms Christina Grätz has a degree in biology and founded Nagola Re in 2011. Her goal is to preserve biological diversity. Carmen Vallero tells her story.
I had success with the method from the very beginning. As a result, I was able to hire workers and rent an office on a former farm. Today we are a team of ten people and perform a wide spectrum of renaturisation activities. These include consultation and the writing of assessments, as well as the rescue of plants. We nurture the rare specimens and produce our own seed, which is then spread out in highly specific mixtures. This requires a great deal of effort because some plants need up to five years before we can propagate them. But when I am standing on a large area that has been re-greened and I see all the rare blossoms, I am very touched – and I know that it was worth all the work.
It's wonderful to be an entrepreneur because I am able to fulfill my heart's desire to work creatively and independently – even if it did take me a while to grow into my role as an employer. Getting the news that we were selected for an Entrepreneurs' Award for Brandenburg was a real treat. When they announced our national award at the ceremony, we were over the moon – we had no idea this was possible and we are still floating on Cloud 9. Thanks to this recognition, we have attracted attention and received a great deal of respect for our work, which makes us proud and happy!"
Published on KfW Stories: Tuesday, 7 November 2017
The described project contributes to the following United Nations' Sustainable Development Goals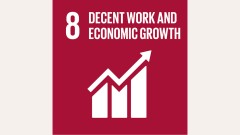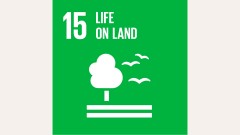 Goal 8: Promote inclusive and sustainable economic growth, employment and decent work for all
The economic growth of the past decades has come at the expense of natural resources and the global climate, and has long since reached ecological limits. If all people were to be given access to the quality of life that people accept as a matter of course in Germany, several planet Earths would be required to sustain it. Sustainable economic development reconciles social, ecological and economic development goals.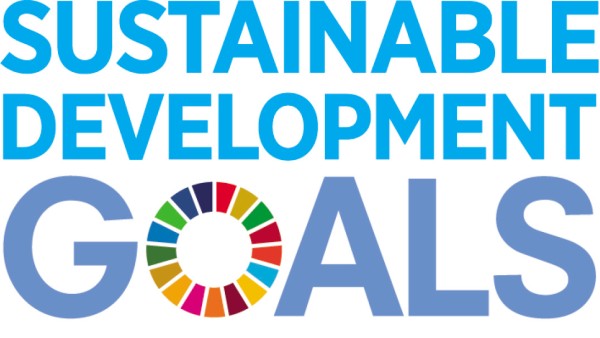 All United Nations member states adopted the 2030 Agenda in 2015. At its heart is a list of 17 goals for sustainable development, known as the Sustainable Development Goals (SDGs). Our world should become a place where people are able to live in peace with each other in ways that are ecologically compatible, socially just, and economically effective.