After starting life as prefabricated high rise blocks in the final days of East Germany, this neighbourhood soon fell into drab disrepair. Thanks to a brave project developer, it has now found a new lease of life as a low-emission garden village: Potsdam-Drewitz.
Grey, grey and more grey! – When Bianka Mögelin describes how Drewitz used to look a few years ago, she talks about the colours of this neighbourhood on the outskirts of Potsdam: "All of the blocks here were made from grey exposed concrete; our stairwell was grey, the whole street was grey. And when it rained, everything was even greyer," explains the 46-year-old nurse who works in an eye hospital in Potsdam. "You hardly saw anyone on the streets, even on the weekend, as no one wanted to walk down Konrad-Wolf-Allee. The flats were the only nice places because, of course, people decorated them."
Nowadays there is not much left that is reminiscent of this monotonous environment. Ms Mögelin stands on her spacious balcony, surrounded by a bright orange awning, and points out where a 60-metre wide main road ran straight past her front door just a few years ago. Now she looks out over a park with green lawns, young linden trees and blossoming roses. Three girls play in a bubbling fountain. "The park is always full of people. It's lovely to see. Now you can see how many children actually live here," says the woman with her chin-length brown hair.
Energy-efficient rehabilitation
Voices and impressions of the low-emission Potsdam-Drewitz garden village (KfW Group/Thomas Schuch).
Ms Mögelin, her husband and their son Nicolas are among the residents of Drewitz who have experienced the neighbourhood's transformation right from the outset and they are proud of the results. After all, it wasn't that long ago that this area (one of the last pre-fab high rise estates in East Germany) was not only just a grey place to live. Drewitz was also seen as a problematic neighbourhood without any prospects. The authorities had even discussed tearing the whole place down.
As many as 80% of the school-age children who grow up here live in families dependent on Hartz IV, Germany's social welfare system. The area is home to many families who have moved to Germany from abroad as well as large numbers of senior citizens. Yet the neighbourhood has since become famous as an innovative garden village. As a model project in this field, it is regularly visited by delegations from across Germany and the entire globe – interested parties have even travelled from as far afield as Asia and Latin America.
So how did this happen? "My main consideration was: if so many people in Drewitz are living in tough circumstances, then they should at least live somewhere they can be proud of. It's linked to dignity," says Carsten Hagenau from the StadtSpuren work group. Mr Hagenau (56) is the coordinator for this umbrella cooperative, which is made up of all building companies in Potsdam. He is also one of the masterminds behind Drewitz's transformation. "At the start, the idea was to build a garden village," he explains. "The idea of giving people here the chance to create gardens, grow fruit and vegetables and meet up in the green spaces had been discussed at a conference all the way back in 2005."
It remained a dream until 2009 when the municipal building company ProPotsdam, which owns 1,600 flats in Drewitz, started work on the district's renovation.
Two years later and they had created a bold plan: to create a zero-emissions city by 2050. In addition to transforming the buildings into zero-emission homes by renovating their energy systems, installing solar cells and creating a green district heating system, the plan also involved reducing the energy requirements for the entire district.
"We asked ourselves how much energy is needed for people to organise their day-to-day lives," explains Mr Hagenau. "Do they need to get in the car to take their kids to nursery or school? Do they need a car to get into the city centre or are the tram and bus services good enough?"
The plans therefore also incorporated expanding the public transport network, creating car-sharing schemes and building bike rental stations. Furthermore, social infrastructure, retail and commerce in the district were also due to receive a boost. The total costs for this project were slated to be EUR 300 million. Over EUR 13 million was provided by KfW. "Drewitz was one of our pilot projects when we launched our programme for Energy-efficient Urban Rehabilitation on behalf of the Federal Government back in 2011. The project and its integrative approach have been a resounding success," says Kay Pöhler (52), who is the product manager responsible for the Energy-efficient Urban Rehabilitation promotional programme at KfW.
Now the homes require just half as much energy, and the remaining half stems from wind power, which generates heat. Sustainable ideas have also been created in the field of mobility. For instance, ProPotsdam offers tenants one- and two-room flats with an annual ticket for the public transport network. Yet as visionary and ambitious as the overall concept was, it was also initially a cause for concern for many tenants. Many of the residents on Konrad-Wolf-Allee were particularly skeptical because the plans involved turning this major road into a park. Some of the tenants were afraid they would lose their parking spaces in front of the building. So they wanted to have their say in a democratically elected residents' committee.
Ms Bürger was keen to find a wheelchair-friendly flat. "It was exceptionally hard to find somewhere with a lift but that was not too remote – so that we could get to the hospital easily, for instance," she says. After a year of searching, someone suggested a flat in Drewitz. "I walked along Konrad-Wolf-Allee; the roses in the park were all in bloom, almost like in an English garden. All I thought was wow, it's lovely here!" says Ms Bürger (44). In August 2015, she, her son, her Labrador and two cats moved into a flat with views over the park. "This flat is big enough for my two older sons to come and visit on the weekend, too," she says.
After the renovation work finished, Bianka Mögelin and her family were also able to move back into their old flat. It had been completely renovated: walls, floors, heating, bathroom, kitchen – it was like moving into a brand new flat. "Now everything is lovely, colourful and modern," she says. And most of all, you can't tell that it used to be an old concrete block: the most important factor for the nurse.
"For me, the old pre-fab buildings symbolised Drewitz's status as a deprived area. They stood for prejudice," says Bianka Mögelin. "Drewitz has a better reputation these days."
Published on KfW Stories on 30 October 2017
The described project contributes to the following United Nations' Sustainable Development Goals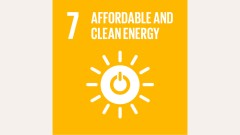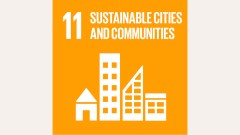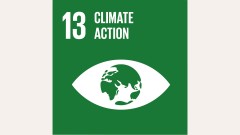 Goal 7: Ensure access to affordable, reliable, sustainable and modern energy
Close to 80 per cent of the energy produced worldwide still comes from fossil fuel sources. Burning fossil fuels also generates costs for the health system due to air pollution and costs for climate-related damages that harm the general public, not just those burning the fuel.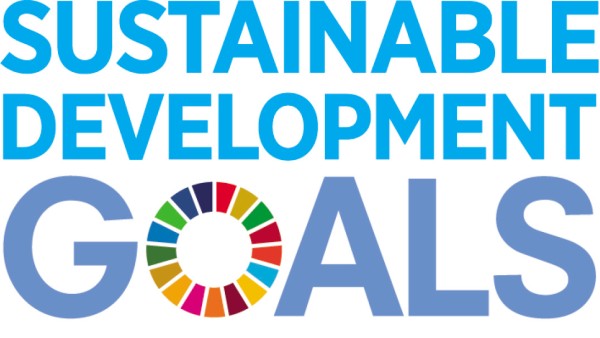 All United Nations member states adopted the 2030 Agenda in 2015. At its heart is a list of 17 goals for sustainable development, known as the Sustainable Development Goals (SDGs). Our world should become a place where people are able to live in peace with each other in ways that are ecologically compatible, socially just, and economically effective.