The Swabian label specialist Herma is making the largest investment in the company's history in a new coating plant – and is implementing fifty individual measures outlined in an energy-saving concept. Self-driving electric vehicles will be used, among other things.
Be it adhesive materials, self-adhesive products or state-of-the-art labelling machines, Herma has been a pioneer in its industry for 113 years. Herma has now built a new coating plant on an area covering 50,000 square metres, setting new standards in energy efficiency.
Established in 1906 in Stuttgart by Heinrich Hermann together with two employees, Herma currently has 1,051 employees and is the largest employer in Filderstadt in the German state of Baden-Württemberg. But it is also a big consumer of energy. The medium-sized company needs a considerable amount to operate its coating, cutting and other machines. Last year alone, the company consumed around 16 million kilowatt hours of electricity and nearly 30 million kilowatt hours of gas.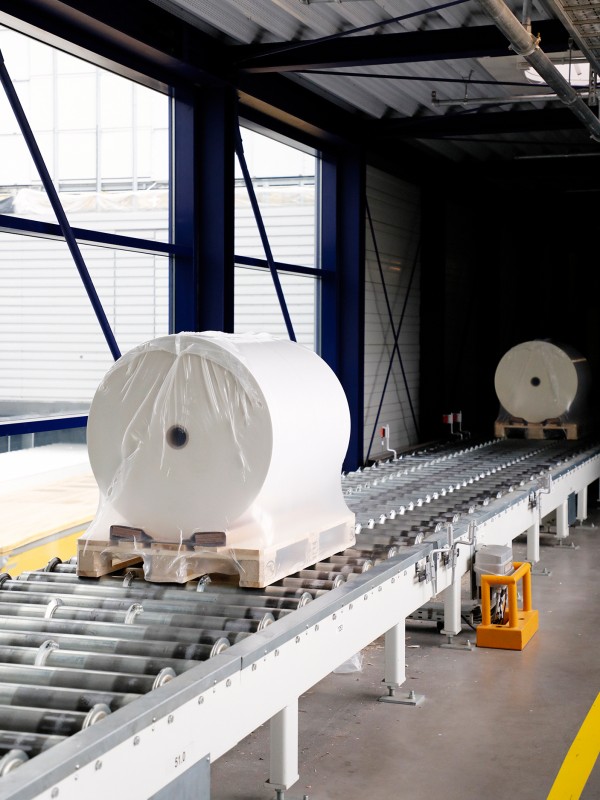 Savings concept creates energy efficiency
When the management decided to build another plant at the site, the goal was clear. "As a manufacturing company, energy efficiency is very important to us in order to remain competitive," says Managing Director Dr Thomas Baumgärtner (top photo, to the left of Mario Zirn, who is also a member of the management team). All manufacturing processes were thoroughly reviewed for a period of two years. The model for the new production hall is Herma's main plant, which has already been expanded to include one of the world's most modern coating systems. Together with independent experts from EGS Plan GmbH, the company analysed how much energy is needed for which processes, and where waste heat losses occur. "We wanted to develop an overall concept where all components were perfectly aligned," says Dr Baumgärtner. The result was an energy-saving concept with 50 individual measures.
The new production hall consists of five cube-shaped building parts Each area is designed for optimum energy efficiency. Measures such as recovery components, additional insulation, state-of-the-art process cooling and drying, as well as more efficient ventilation technology all save energy. In addition, self-driving electric vehicles designed to handle heavy loads are used to transport the paper and film rolls weighing several tonnes.
Paper and film rolls heat the warehouse
Energy consumption is particularly high during the production of adhesive material. Raw paper and film rolls are coated with silicone and adhesive at a speed of up to 1,100 metres per minute in coating lines over 100 metres long. A multi-layer composite – the so-called adhesive material – is also produced. The paper and film webs run through the systems around the clock for six days a week, reaching a temperature of around 30 degrees after coating. In order to be able to further process these rolls at the highest quality in the next production step, the adhesive must completely cool down. And this pause will be used efficiently in the future: "The rolls will be transported to a specially arranged warehouse along the material flow, where they will provide the entire heating requirement," says Baumgärtner.
The project will cost around 100 million euros
The entire project will cost around 100 million euros – the largest investment in the company's history. Herma financed 20 million of this total with a promotional loan to increase energy efficiency. Due to this very ambitious target, Herma will be able to secure a redemption grant of more than 2.6 million euros, which will reduce the loan amount to be repaid. "KfW's approval came after just eight working days after we applied for funding," says Mario Zirn, responsible for the central finance department at Herma and member of the management board. "The plant will enable us to produce new adhesive materials and, in particular, to expand our range of products for the fast-growing film sector," says Managing Director Dr Thomas Baumgärtner. The concept, which was developed in advance, assumes a savings potential of more than four million kilowatt hours of electricity and around nine million kilowatt hours of gas per year.
The described project contributes to the following United Nations' Sustainable Development Goals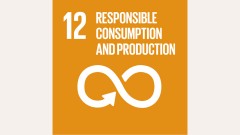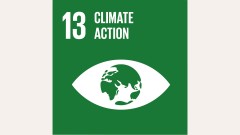 Goal 12: Ensure sustainable consumption and production patterns
Humanity has long lived beyond its ecological means. This applies in particular to industrial countries and the growing upper and middle classes in many emerging economies. The transition to an economic strategy and way of life that respects the natural limitations of our planet can only be successful if we adjust our consumption habits and production techniques. Internationally valid rules for labour, health and environmental protection are important for this.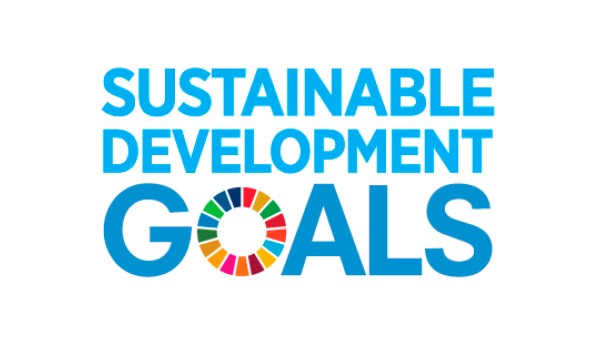 All United Nations member states adopted the 2030 Agenda in 2015. At its heart is a list of 17 goals for sustainable development, known as the Sustainable Development Goals (SDGs). Our world should become a place where people are able to live in peace with each other in ways that are ecologically compatible, socially just, and economically effective.
Updated article published on KfW Stories on 29 November 2019