To make sure German shipyard Meyer Werft and other European builders of cruise liners weather the coronavirus crisis, KfW IPEX-Bank has deferred the repayment of their loans. The initiative by the German Federal Government gives them breathing room for a year and saves jobs.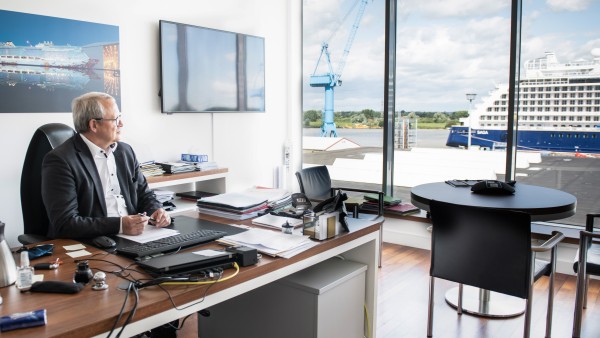 The sea is a place of longing. It fascinates people all over the world: discovering exotic destinations and foreign coasts while experiencing a hint of luxury on board beautiful ships. Some 400 vessels across the globe offer exactly this experience. 30 million passengers relaxed on deck in the past year. Most recently, this wanderlust bestowed annual growth rates of between four and six per cent upon the dream boat industry. For Germans, cruise lines like Aida or TUI Cruises triggered some hype with fresh concepts that washed the idle image of cruise ships overboard.
And then came spring 2020 and coronavirus; within a few weeks, the entire fleet came to a standstill. Reports of anchored ships filled with infected people shocked the travel industry. The industry ran aground at full speed with no warning. All ships were anchored or moored in ports.
Thilo Bollenbach stands in his office on the fourth floor of the Papenburg-based Meyer Werft shipyard's administrative building and looks across the shipyard to the "Spirit of Adventure", which was undocked three days ago. "Normally up to 10,000 people a day work here, over 3,600 core staff and then countless suppliers and external specialists", says the CFO of Meyer Werft. But now most of the shipyard is at a standstill. A few workers are moving through the area, most of them seem to be tasked with monitoring the strict access restrictions that the shipyard enacted due to the coronavirus pandemic. This is also why the 59-year-old doesn't enjoy the current view of the latest Meyer ship out of his window. The collapse of cruise tourism due to the coronavirus is affecting the company to its core. Another industry that went full steam ahead into the depths, where even a 225-year-old, rock solid company steeped in tradition like Meyer ran aground practically overnight.
Smart ships built in Europe
The Meyer Werft shipyard in Papenburg is the flagship of the German shipyard industry. Together with its sister shipyard in Rostock – and a third site in the Finnish city of Turku – it is responsible for 75 per cent of sales in the German shipbuilding industry. In and around Papenburg alone, 24,000 jobs depend directly and indirectly on the company, which has concentrated solely on building cruise liners. Besides a few super yachts, special ships or navy vessels, the swimming hotels are the last ships still designed, developed and built in Europe. The container freighters and tanker fleets that are the backbone of globalisation on the world's oceans are predominantly welded together in Asia.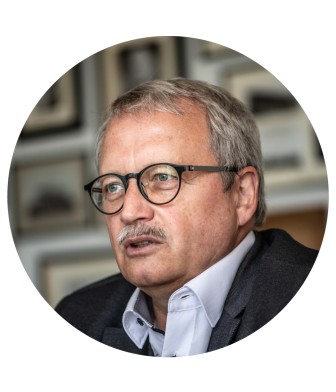 "The whole network around the ships is European, even if Chinese shipyards are increasing pressure."
Taking that into account, Europe is doing very well in the role of maritime specialist. Apart from the Mitsubishi shipyard in Japan, smart ships equipped with ever-better and more sustainable technology are built solely at European shipyards. "The whole network around the ships is European, even if Chinese shipyards are increasing pressure," emphasises Bollenbach. The demands on cruise ships are so high that there are also significant barriers to entry into this market. "Not everyone is able to build a professional kitchen on a ship that also meets the U.S. Public Health Regulation." 98 per cent of the shipyard's procurement takes place in Europe. Besides the handful of cruise liner shipyards there is a group of international shipping operators like Carnival and the Royal Caribbean Group, which share the majority of the industry's bed capacity. If there is a massive disturbance like the one during the global coronavirus pandemic, the entire cluster around this industrial core is at stake.
Read more under the image gallery.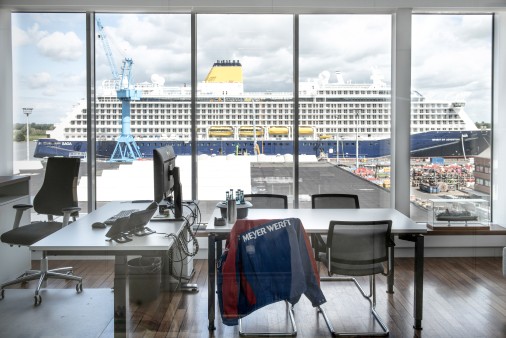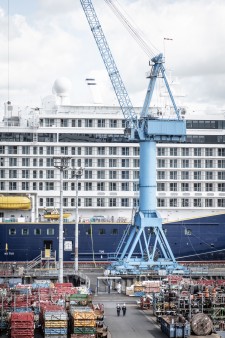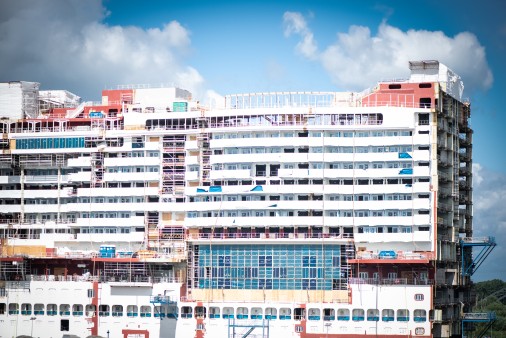 Despite short-time work and extended company holidays, it was still possible for the Meyer Werft shipyard to build the "Spirit of Adventure" in the middle of the coronavirus crisis. 236 metres long and boasting 554 passenger cabins, it was ordered by British operator Saga Cruises.
KfW IPEX-Bank defers repayment of loans for one year
"Together with our customers and the export credit insurance agencies, we need to do everything we can to keep the industry from stalling", says Holger Apel, Global Head of Maritime Industries at KfW IPEX-Bank. Apel is a specialist in the cruise industry and very familiar with the particularities of this market. That is why he stands fully behind the German Federal Government's initiative which deferred the debt repayments of the shipping companies for one year as emergency coronavirus aid. They only need to continue paying the interest. The government developed this concept together with KfW IPEX-Bank and other market experts and then implemented it in the form of a European initiative. The aim was to give the industry some financial breathing room and to ensure that current orders for newbuilds are not cancelled. This is because the German Federal Government and KfW IPEX-Bank are supporting the industry with around EUR 25 billion in export financing together with their German and international consortium banks. Funds that have been used to secure investments in new ships. Without secured financing, not a single welding machine would be in use at Meyer Werft shipyard, for example. And KfW IPEX-Bank is a partner of choice in this sensitive matter.
"KfW IPEX-Bank is extremely important for us", says Frank Kuhlmann, CFO of TUI Cruises. The Hamburg-based company which operates the "Mein Schiff" brand commissioned Meyer Werft to build six new ships in the Finnish city of Turku in the past years. Three further orders for the construction of newbuilds have been placed with the shipyard. Each ship costs between EUR 500 - 700 million. Volumes like this require a stable environment with good economic prospects. But TUI Cruises was also forced into emergency mode due to the coronavirus crisis, the extent of which could not be predicted. "A pandemic that breaks out at all destinations around the world simultaneously was unimaginable for us", Kuhlmann admits. But emergency mode or not: ships lying in roadsteads continue to cost money. At TUI Cruises and Hapag-Lloyd, which was recently taken over, those are costs in the lower double-digit million range, given a lack of income. "Suspending repayments was a significant element of our liquidity measures."
Source
This article was published in the autumn/winter 2020 issue of Chancen magazine.
To German edition
And the initiative by the German Federal Government is having a positive impact. "The order book is alive, there haven't been any cancellations yet", financing expert Apel confirms. Shipping companies and shipyards have reached agreements to stretch the existing orders, because additional orders for newbuilds in the current situation cannot be expected. "Instead of building two large ships and one small ship per year, we will only build one large ship and one small one in the near future", explains Meyer CFO Bollenbach. This should ensure the immediate future of the shipyard with its many jobs and its supplier industry, which is mainly characterised by SMEs. And no shipping company actually wants to do without new ships because, first of all, each new ship is better, more efficient and more sustainable, and secondly, it offers customers other incentives to book a dream trip. "For us, new vessels are an important cornerstone of our expansion", confirms Frank Kuhlmann.
Everyone assumes that the oceans and the hotels that traverse them will continue to hold people's fascination. Starting in summer 2021, TUI Cruises' CFO reckons that business will normalise, and Thilo Bollenbach hopes that production will return to normal levels in Papenburg by the mid-twenties.
The described project contributes to the following United Nations' Sustainable Development Goals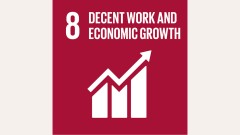 Goal 8: Promote inclusive and sustainable economic growth, employment and decent work for all
The economic growth of the past decades has come at the expense of natural resources and the global climate, and has long since reached ecological limits. If all people were to be given access to the quality of life that people accept as a matter of course in Germany, several planet Earths would be required to sustain it. Sustainable economic development reconciles social, ecological and economic development goals.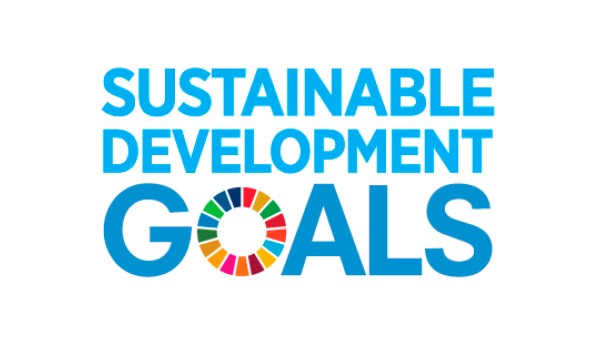 All United Nations member states adopted the 2030 Agenda in 2015. At its heart is a list of 17 goals for sustainable development, known as the Sustainable Development Goals (SDGs). Our world should become a place where people are able to live in peace with each other in ways that are ecologically compatible, socially just, and economically effective.
Published on KfW Stories: 21 October 2020.