The Usedom hotelier Gerd Schulz was approved very fast for one of KfW's coronavirus loans. But this loan is not the only element that helped the energetic manager save his life's work for the time being. Creative entrepreneurship was also involved.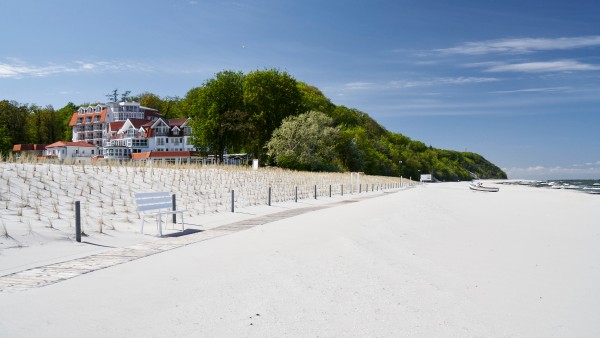 Three years before the coronavirus crisis broke out, Gerd Schulz took out a kind of insurance for his hotel called business closure insurance. It is meant to protect against losses caused by unforeseen disasters. A storm, Schulz thinks, could hit his hotel. After all, it is located right on the Baltic Sea beach on the German island of Usedom. A fire wouldn't be out of the question either. He ticked both on the form. The only box he left blank was the one that said "epidemics". "That a global epidemic like coronavirus could affect me and the entire industry was beyond my imagination at the time."
Now Gerd Schulz is fighting for survival with his Seerose Strandhotel – just like 6,600 other businesses in the hospitality industry of Mecklenburg-Western Pomerania, the core industry of this federal state in Germany. Founded 23 years ago and since then growing from its original 57 rooms to 112, this four-star holiday resort, which is particularly popular with families and retirees, is empty for the first time. Double tragedy: after the hotel saw its best year ever in 2019, there were signs that 2020 would even beat this record. Schulz, who holds a degree in engineering, reported full booking calendars and an above average occupancy rate. Even revenues in the winter months of January and February were 120 per cent higher than in the same period last year. And then coronavirus hit. The protective measures taken by politicians in response to the pandemic suddenly shattered dreams. The last day of work for 90 per cent of his 73 employees was 18 March 2020. "We still had a full house then," says Schulz. "Business was booming." He continued to pay his staff as always for March, but had to send them home with reduced pay under Germany's short-time work scheme starting April 1. Only a makeshift staff comprised of receptionists, building services and accountants still works on site.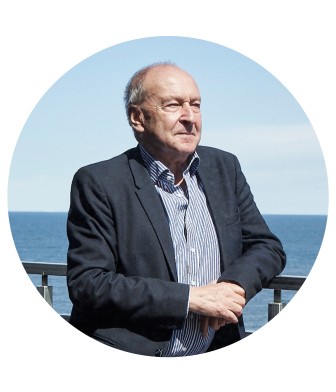 "The lenders gave the green light after five days."
The short-time work scheme, which promises government funds to prevent dismissals, is one measure. As early as 19 March, the day on which the untypical calm settled over the hotel, Gerd Schulz set about working on another part of the plan to rescue his life's work. His goal: to get approval for one of the KfW coronavirus loans. The trio of shareholders consisting of Gerd Schulz, his wife Brigitte and his son Sebastian benefited from the close and trusting relationship with their regular bank, Deutsche Bank. "Only two business analyses, which I provided to my advisor there, were enough," the hotelier recalls. "The lenders gave the green light after five days."
Read more under the image gallery.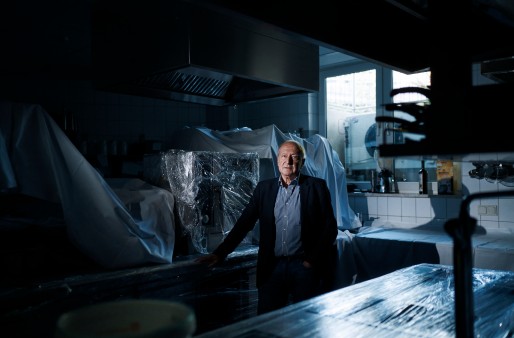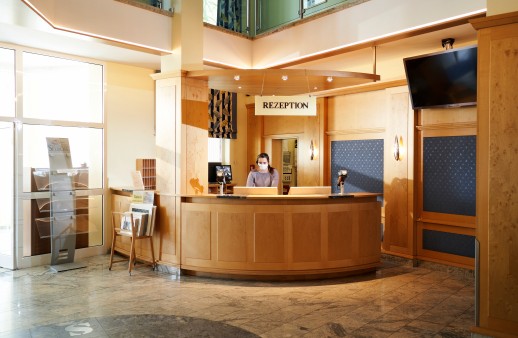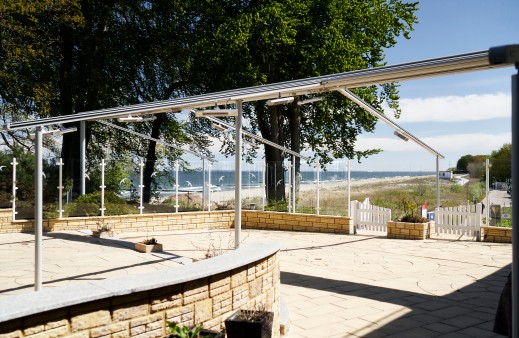 Packed kitchen: Gerd Schulz had to have the expensive kitchen equipment wrapped to prevent it from gathering dust.
Fast approval for "well-established companies"
Joachim Frommer is Gerd Schulz's trusted advisor on the financial side, senior advisor for corporate customers at Deutsche Bank. "At the time of the first advisory meeting in March 2020, it was only possible to apply for the KfW Entrepreneur Loan. The KfW instant loan was only launched in mid-April," reports Frommer. "As a well-established company, our customer met all of the funding criteria. The quick application process using the KfW application tool and the immediate electronic approval by KfW gave the customer the security of having the short-term liquidity needed to bridge his fixed costs for the next three months."
For KfW Director Markus Merzbach, this example is symbolic of KfW's successful mission, a mission shared by KfW, policymakers and financing partners, to launch a tailor-made product, one that is directed exactly where the need is greatest. "This was only possible because KfW has already invested a great deal in digitalising the application channels in recent years," says Merzbach. "Without a digital application process, the parties involved would not have been able to handle the huge influx of applications."
The hotel industry is particularly hard hit by the coronavirus measures. More than 11,000 overnight accommodations and over 71,000 restaurants are currently struggling to survive in Germany. "Still, every case is different; the individual business models of hotels and restaurants are very different," says Marcus Thiel, head of promotional funds at Deutsche Bank. "We have succeeded in finding solutions for many customers. We see our role primarily as an advisor to our customers with a focus on securing liquidity. It was a challenge for us to manage the overnight increase in demand for KfW loans and to make KfW promotional funds available at short notice to the full range of all our 900,000 corporate customers."
What will actually save Gerd Schulz and his Berolina Immobilien GmbH over time is a 500,000 euro loan with an interest rate of one per cent over ten years. "I won't get any cheaper money," says the 72-year-old and stresses that this kind of financial injection is unfortunately not used for investments in the hotel industry, but can only compensate for losses, since a bed cannot be double or triple booked in future to make up for lost time. The current situation is particularly difficult for a manager like Schulz, because his philosophy is never to come to a standstill and always keep the establishment at its best. Larger and smaller measures are usually the order of the day. For 2020, improvements in the event room and kitchen equipment were planned as well as the expansion of the beach bistro for walk-in customers. And Gerd Schulz also wanted to raise salaries. Some of these measures will now have to wait.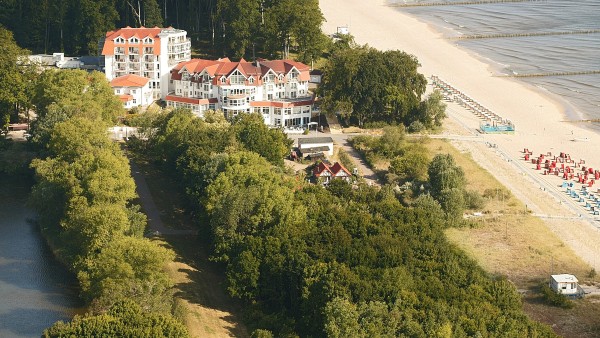 Creativity is needed
However, the hotelier did not want to rely solely on the KfW loan and the additional quick liquidity support of 60,000 euros from the federal and state governments. Schulz got creative in order to make his own rescue package even more stable and above all to be solvent in the short term with running costs of around 100,000 euros per month. During the first days of the lockdown, he also thought about how he could generate income despite the forced closure – and in the process discovered how loyal his guests are. After all, about 60 per cent of them are regular guests. Since the beginning of April, he has been offering vouchers of 500 and 1,000 euros, which they can purchase at a ten percent discount and later – when times are better – redeem for overnight stays and all other hotel services. "If I hadn't had that money from the voucher sales," says Schulz, "I would have had to go back to the bank and extend the credit line." He was particularly moved by the fact that many of his regular guests refused the discount he offered on the vouchers and wanted to pay full price.
Cancellations have also been limited due to the close relationship with the guests' favourite hotel, which nestles against a dense beech forest above the white sandy beach of Loddin. For example, a couple from Hamburg, who hold the top spot with around 900 overnight stays, did not ask for the advance payment for their five-week annual holiday at the Strandhotel Seerose to be refunded. They are showing their solidarity with Schulz and his team and will come back when coronavirus and politicians allow.
According to Gerd Schulz's own statement, he will be on a stable footing until autumn 2020 thanks to all the financial resources available. This is what he says at a time when the government is beginning to relax policies and summer holidays within Germany are once again becoming a possibility. Schulz and his allies in the Usedom Hotel Association – there are 200 hotels, guesthouses and campgrounds on Usedom – have also played a role here. Together with the University of Greifswald, they devised a hygiene and behaviour concept as early as April, which is designed to make it possible to operate a hotel under coronavirus conditions again – and presented it to the Mecklenburg state government.
Schulz is a fighter. Just as he fought for five years in the nineties for building permission and financing for his hotel after he bought the land from the government trust. He calls these labour pains his "first big crisis", and coronavirus has now caused the second one. A shock for him. But despite all of the remaining uncertainties, Gerd Schulz is confident. Didn't the imposed peace and quiet have something positive for him as an otherwise hyperactive hotel manager? "No," he says, "I won't rest until it's running again."
Published on KfW Stories: 14 May 2020.