Christoph Führer, a travel agent, was forced to slam the brakes on his business during the coronavirus pandemic. But before he could think about rescuing his company, Leitner Touristik, he had to get holidaymakers in Israel and Italy back to safety. Visit with an unshakable optimist.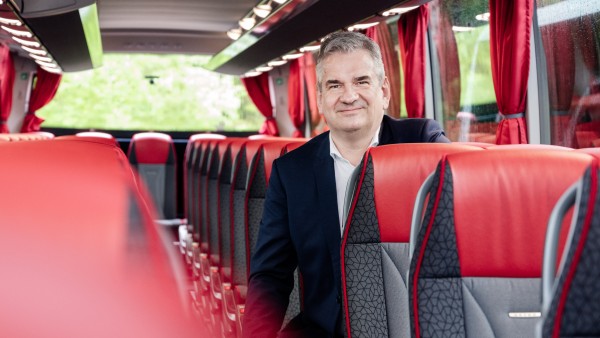 The clouds are heavy over the town of Allersberg in the central Franconia region of Germany. It's not raining, it's pouring. The Leitner coaches, which weigh several tonnes, are lined up in puddles. Raindrops form on the blue-red logo, dripping like tears from the outside mirrors. The licence plates have been removed. Can an image be more symbolic? Out of commission, desolate, hopeless. Hopeless? Not by a long shot! Leitner-Touristik's managing director Christoph Führer is an optimist, a man of action! He doesn't complain, he's a doer.
The situation in the industry is more than serious. "The situation which threatens the existence of the travel industry is becoming increasingly dramatic," as the German Travel Association quotes its president Norbert Fiebig in a press release. And what's more: "The global travel warning due to the coronavirus pandemic has now been extended by another six weeks until mid-June. No trips abroad will be possible before the end of the Whitsun holidays in Germany. By then, the travel industry will have to cope with revenue losses of 10.8 billion euros at the very least."
Yes, "this crisis really deserves to be called a crisis," agrees managing director Christoph Führer. A crisis that has also hit Leitner Touristik GmbH with full force. From one day to the next, ocean and river cruises, activity and event trips and finally bus and air travel were all no longer possible. Admittedly, Führer explains, there are "exogenous shocks in the industry that affect certain destinations from time to time". But you could always juggle with alternatives.
Read more under the image gallery.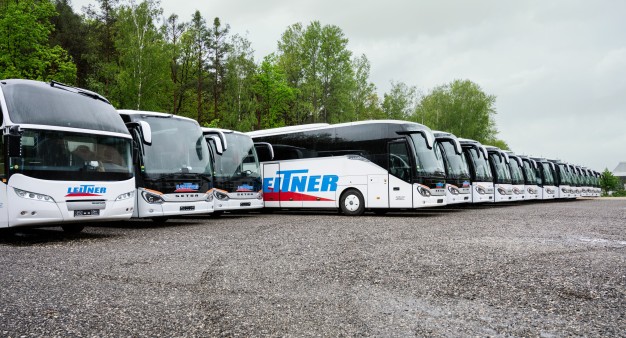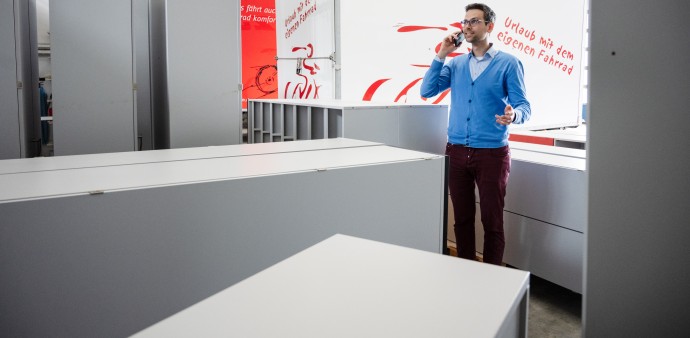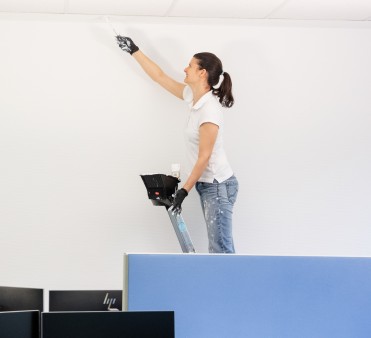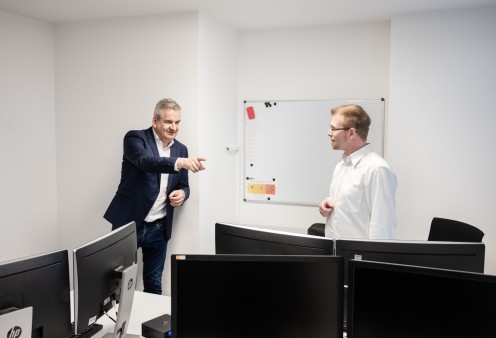 Leitner Touristik GmbH's car park in the Middle Franconian town of Allersberg is normally empty during the travel season. However, during the coronavirus crisis, the buses are standing idle.
No one here has experienced this kind of global crisis since Josef Leitner founded his travel company 72 years ago. Leitner Touristik still relies on Germans' yearning to visit faraway places. Allersberg has gradually specialised in travel for the over-50s generation. The Franconian travel professionals realised: this age group still takes the time to see the world and, much more importantly, wants to understand it. Together with others. Group travel is not only a very emotional but also a social issue for the generations of post-war children and baby boomers. Completely independently of Covid-19, "medically supervised trips for well-being" to India, Uzbekistan or South Africa had recently been added to the programme.
More than 60 million euros in revenues, around 130,000 satisfied customers a year, two million bus kilometres driven, air travel from the Azores to Cyprus, from Namibia to India, boat trips on all the world's oceans, the Danube or the Rhine – at Leitner all of this is currently down to almost nothing. The brakes have been slammed on with screeching tyres. The crisis is leaving strong images in its wake: abandoned coaches, ships in the dry dock, airplanes on the ground.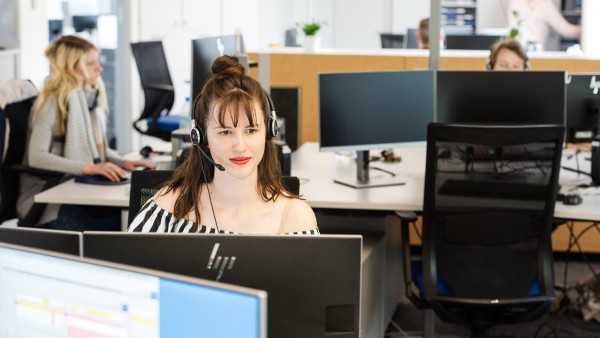 Travel agents have a responsibility for travellers
The first signs of the unfolding drama became evident at the end of January when coronavirus began to spread in China. At LeitnerTouristik the concerns of people travelling in Asia were already tangible. It became really serious one month later. Internally, 24 February is called Bloody Monday. "The crisis first hit Italy on a massive scale on this Monday," explains Christoph Führer. "By Easter, we had to cancel more than 500 trips in total." To date, a third of that business has been lost. It's enough to make you cry. But Christoph Führer is not sitting around crying. He is a doer.
And an optimist. He does not want to think of the upcoming date of 15 June as a fixed point. This is the day when the German Foreign Office's worldwide travel warning may be lifted. Maybe. Führer responded well to the positive momentum the country is currently experiencing. He approves of the easing of restrictions. "This is a positive message! We can finally start to think again about what we can do. And not about what we can't do." And completely independently of the global travel warning he thinks: "Germany is a great country!" For the time being, domestic travel is more in focus. In addition, production is "scheduled for the longer term, planning takes place much further in advance". And who knows when the virtual trip to Dresden, which is featured on the website, will actually be possible again?
Travel is a very emotional subject. People look forward to their well-deserved holidays long before they go. Some people have probably been saving for the trip to New York forever. You don't cancel these kinds of trips. And that is why it is all the more important for Christoph Führer to fulfil his responsibilities to travellers as a travel agent. This sometimes required speed and ingenuity in recent weeks. Like the planned tour of the east coast of the USA: on Wednesday, 11 March, US President Donald Trump announced the entry ban for Europeans starting on 13 March. On Thursday, 12 March, Leitner Touristik literally just about managed to get its customers off the plane. Otherwise, they could probably have just stayed in the revolving door at JFK Airport.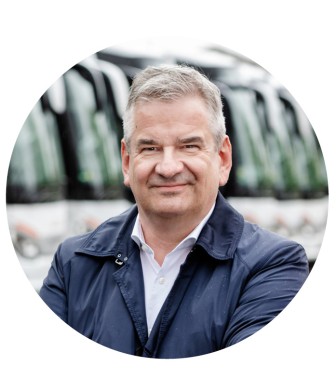 "After all, we have a strong corporate culture"
Christoph Führer also tells us about the mission to bring travellers to Israel back home. In fact, foreigners who were already in the country should have been allowed to stay until the end of their holidays. But a trip to Israel also includes a visit to Bethlehem. And upon entering the West Bank, a 14-day quarantine would have been on the itinerary. A deal with the authorities finally brought the 40 holidaymakers back home on an adventurous route via Jordan. In Italy, too, the timeframe became increasingly limited. Five buses were still on the road in Abruzzo when the order came to stop! Führer quickly recruited five more bus drivers and had them brought to the border. They relieved their colleagues in the buses in order not to exceed their legally prescribed driving time. A thriller. Six hours later the Brenner motorway was closed.
Even if the passengers were very disappointed for understandable reasons at the moment this happened – the gratitude towards the travel agent was ultimately even greater. Lockdown of the service department? This was and is out of the question for Christoph Führer. "On 23 March, every Leitner traveller was home safe and sound." The company had lived up to its responsibilities. Christoph Führer cannot conceal his pride. But he is not rejoicing. He is a doer.
And must shoulder horrendous extra costs. The current situation is a catastrophe, economically speaking. Business has plummeted by about 90 per cent. People are cancelling, booking fewer trips. How can we absorb this?" is one of the main questions these days. Leitner Touristik has introduced reduced working hours depending on function. "Depending on function" means that although the situation results in overtime for the service department, other areas have less to do. Most of the 75 employees are working from home. You can also tell this by the fact that the chocolate Easter bunnies are still waiting at many work stations.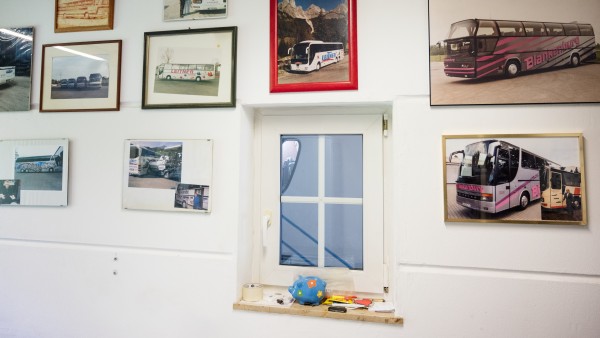 Very good cooperation with KfW and regular banks
The government aid applied for by Christoph Führer and his partner Florian Kähler will also make a significant contribution to securing the future. Kähler is managing director of ECM, an independent venture capital firm focusing on medium-sized companies. ECM has been supporting Leitner Touristik since 2014 as part of a succession plan and is convinced of the flexible, successful business model and its leading market position in southern Germany.
"We have a long-standing partnership with our regular banks, which in these unique times was the basis for a pragmatic, efficient and goal-oriented process," explains Kähler. Together with the management of Leitner Touristik and in close cooperation with NordLB and other participating financing partners, extensive documents were compiled to then submit the KfW application through the regular banks. "We are very thankful. We would particularly like to highlight the fast and professional KfW process in cooperation with the regular banks," he says. "Within just a few days the application was processed, approved and the funding made available." KfW is providing the company with several million euros in multiple tranches at a favourable interest rate. The final amount of this KfW Entrepreneur Loan to Leitner Touristik will depend on how things develop. KfW assumes 80 per cent of the risk, the participating financing partners shoulder the rest. According to Kähler, this has set the course for a continued successful future for Leitner Touristik, its staff and customers.
Nord/LB also confirms that there was "very good cooperation" between the customer, the shareholder, KfW and the regular bank. "This enabled us to help Leitner Touristik despite the really very tight schedule," says Petra Strickstrack, bank director and head of promotional business relationships. "Everybody pulled together and made it possible for many satisfied customers to be able to also spend their valuable time on a holiday planned, organised and carried out by Leitner Touristik in the future."
Satisfaction with this outcome is also evident on KfW's side. "We are of course particularly pleased when the support is well received by practitioners such as Mr Führer," emphasises Markus Merzbach, Director at KfW Group. "This example clearly demonstrates that the structures of government support work – from the initial ideas to the actual disbursement of aid."
Leitner boss Christoph Führer is an optimist anyway. In Allersberg in general, it seems that everyone is looking to the future. Führer and his service employees are currently thinking about how to reduce customer uncertainty by adopting fair cancellation rules for the autumn. "Entrepreneurial projects" are also currently important to the 54-year-old. A new corporate identity is to be introduced, a digital production system for the catalogues, 150 of which are designed on site each year, and a new training and continuing education system. After all, people have time now. In addition, walls are being whitewashed, old files sorted and thrown away. "We could have said: it would be better to forget about these things in the current situation," admits Führer. He takes a dramatic pause. "No! Now is exactly the right time!" It also sends an important message to staff and customers. "After all, we have a strong corporate culture!" He clenches his fist.
Führer leans back and then immediately leans forward again. "Of course we want to sell trips," he explains. And he is very confident that he will continue to do so successfully in the future. Because nobody at Leitner Touristik in Allersberg really believes that Germany will let a virus strip the country of its unofficial title of travel world champions.
Published on KfW Stories: 4 June 2020.