Tip: Activate javascript to be able to use all functions of our website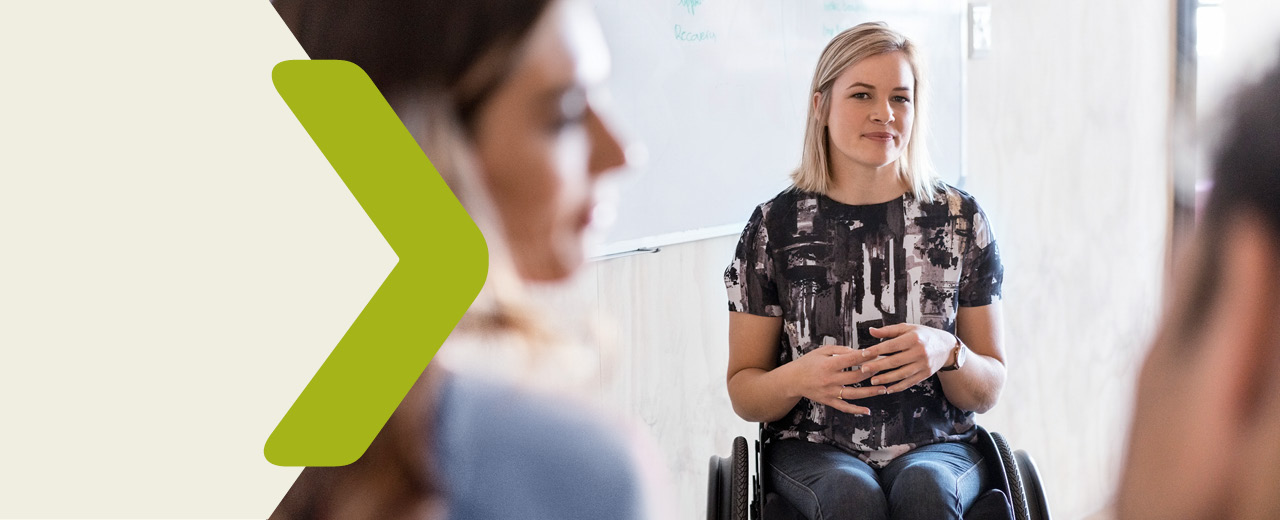 The men and women on our staff in 2022
KfW as an attractive employer
The 2022 financial year was characterised by the transition from the coronavirus pandemic back to normal operation. This enabled important transformation projects for flexible, future-oriented and digital working to be further advanced, implemented and tested under normal conditions.
new learning has been further anchored, and the new KfW video portal established as a learning format
KfW cultural development as an important basis for the successful further development of KfW
talent management to meet the current challenges in the labour market
management function as key to adequately supporting and implementing the changes
HR figures 2022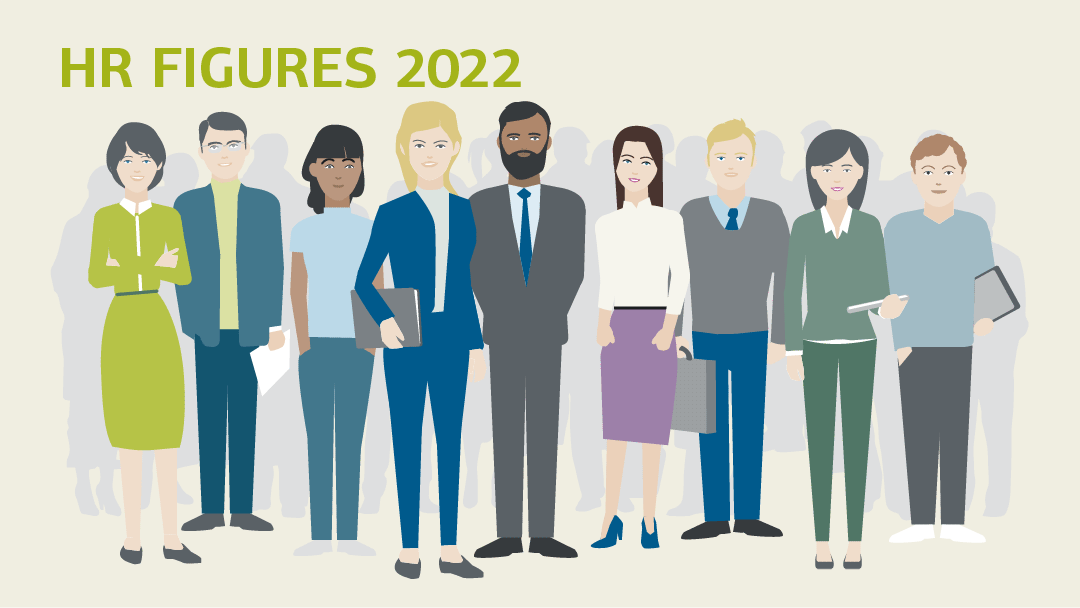 Overview of topics in the 2022 reporting year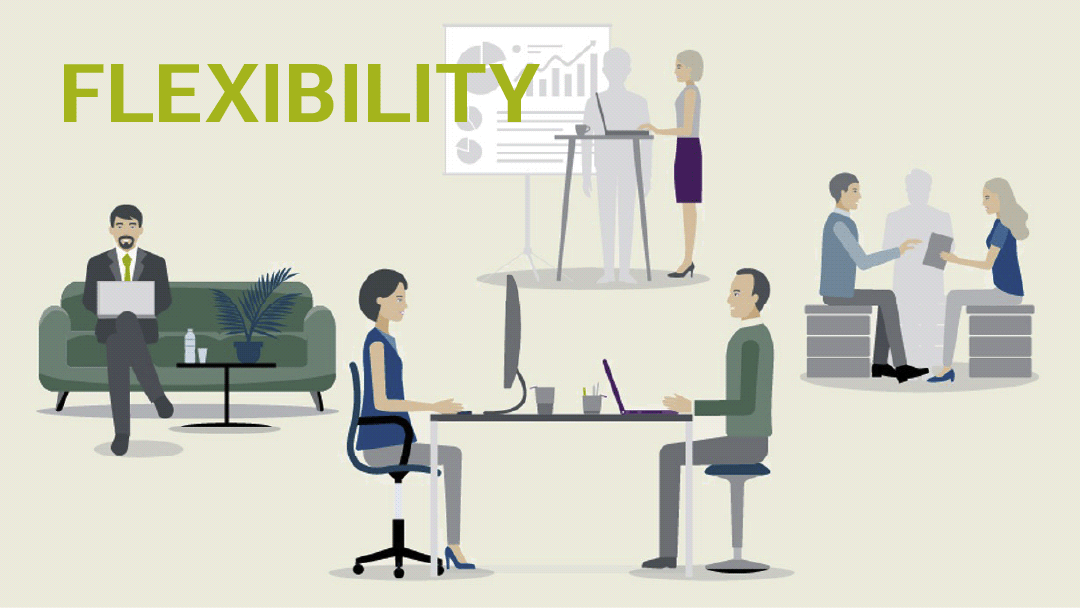 Expanding digital cooperation
Mobile, hybrid or in the office: flexible forms of work are an indispensable part of everyday working life. Regulations have been optimised for this purpose and technical requirements have been further improved.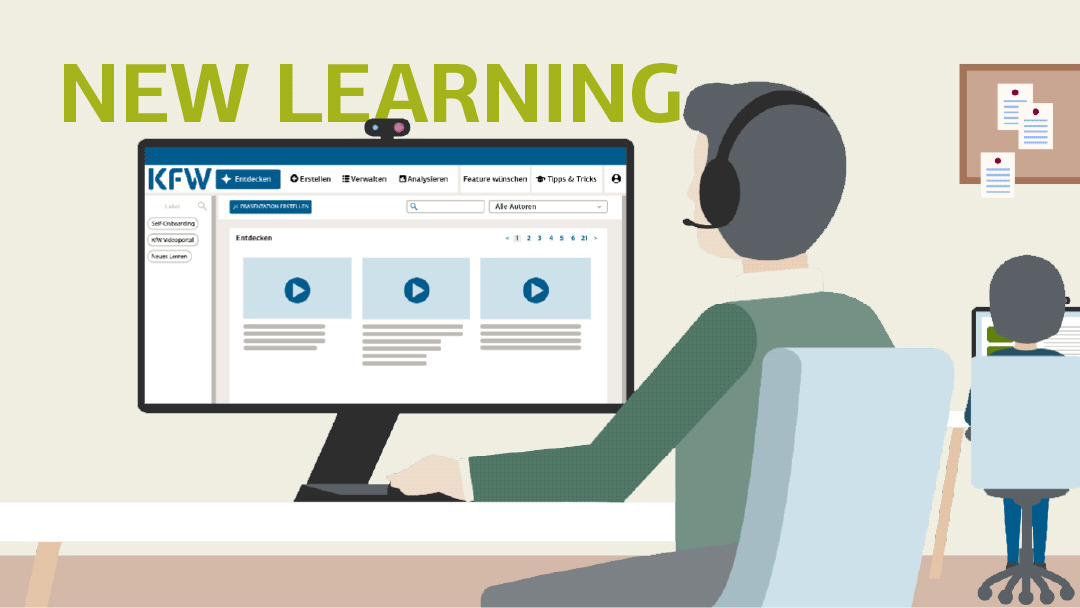 Developing skills
Self-directed and needs-based learning as well as cross-departmental exchange are the focus of the learning and training offering. The KfW video portal facilitates internal knowledge transfer.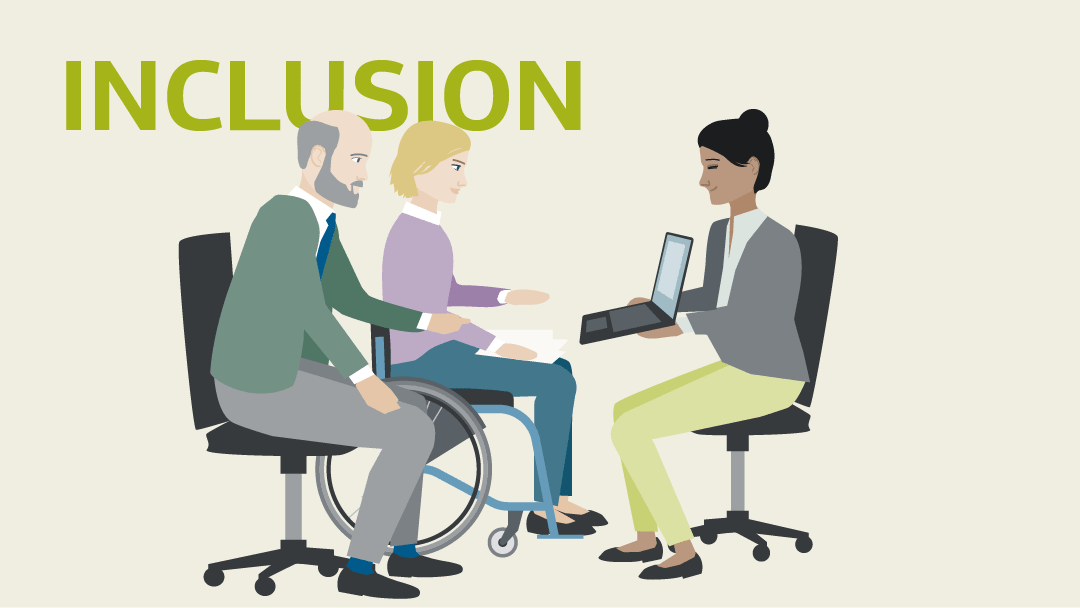 Collaborate openly and without prejudice
In 2022, the inclusion rate was 6.1%. This exceeded the ambitious target of 6% set by the company despite an increase in the number of employees.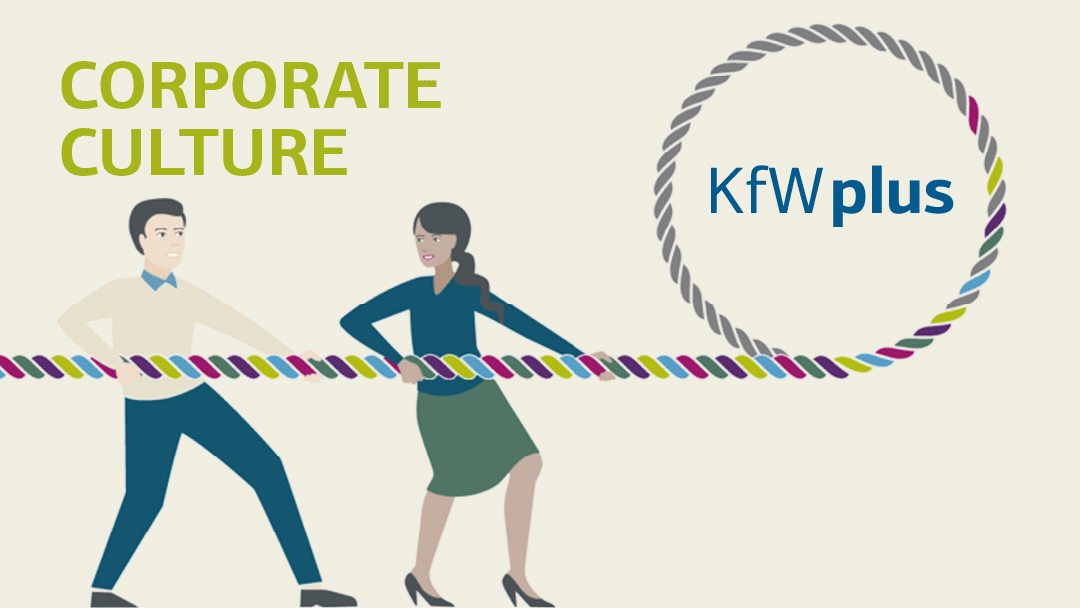 Living responsibility
The corporate culture forms the basis for KfW's successful development into a digital transformation and promotional bank. Five dynamic culture strands make up KfW's cultural "rope".
Priority focus 2022: talent management
In order to best meet current challenges such as demographic change, the increasing shortage of skilled workers, a change in applicant behaviour and a highly competitive employee market, the Human Resources department has further developed talent management. The aim: to position KfW as an attractive employer for existing and potential new talent. To this end, numerous measures were implemented in the areas of recruitment and employee retention.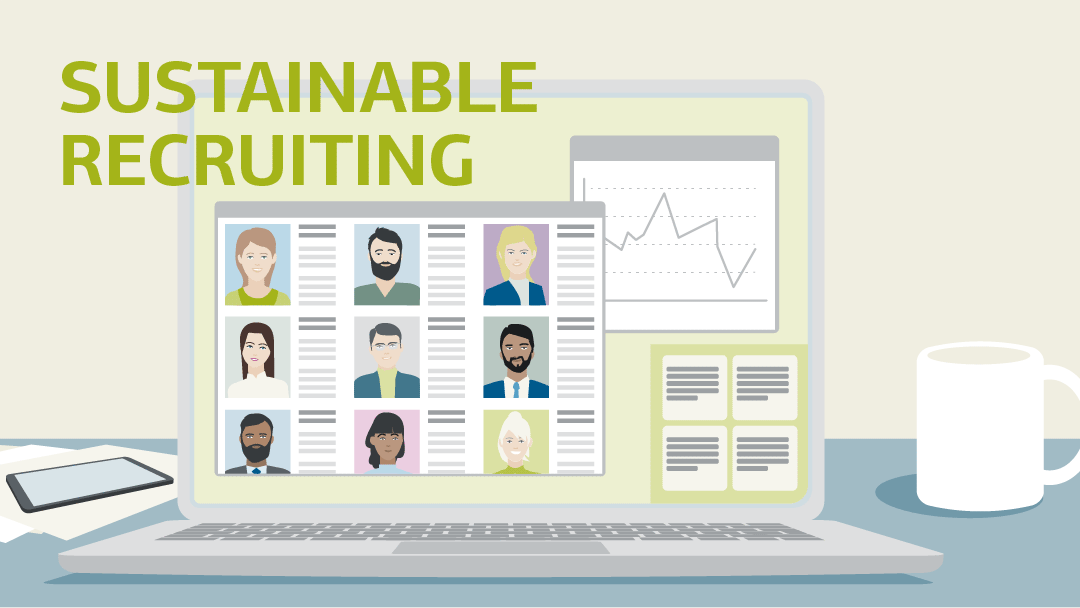 Attracting talent
New channels and digital tools have been established to attract and select potential new employees. Interesting talents are addressed in a targeted manner via the Candidate Pool as needed.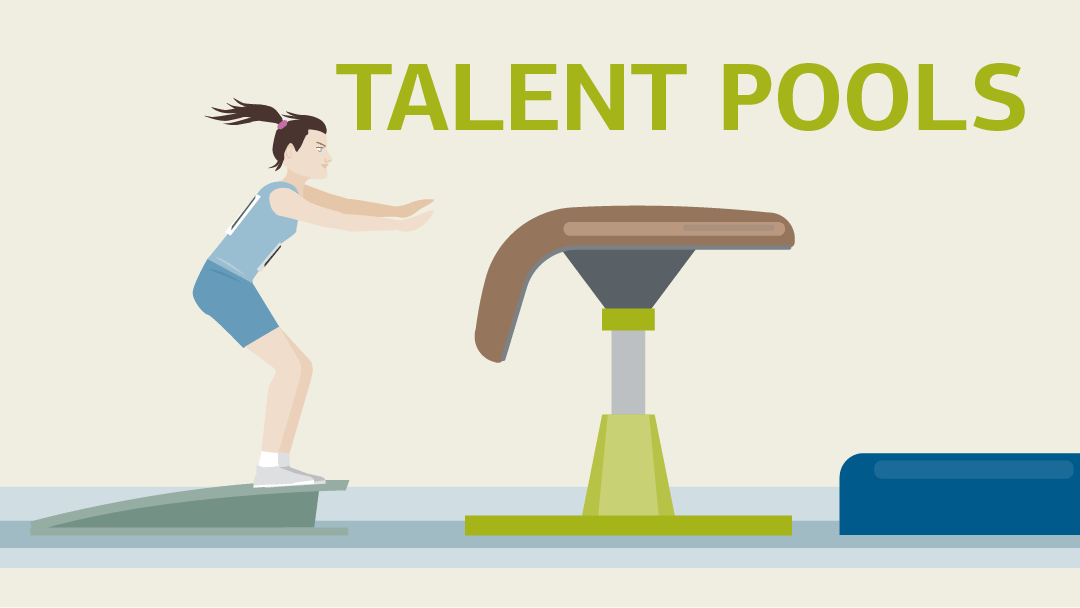 Strengthening potential
Young managers and experienced managers are supported individually and in pools. One focus is also on the development of women for management positions.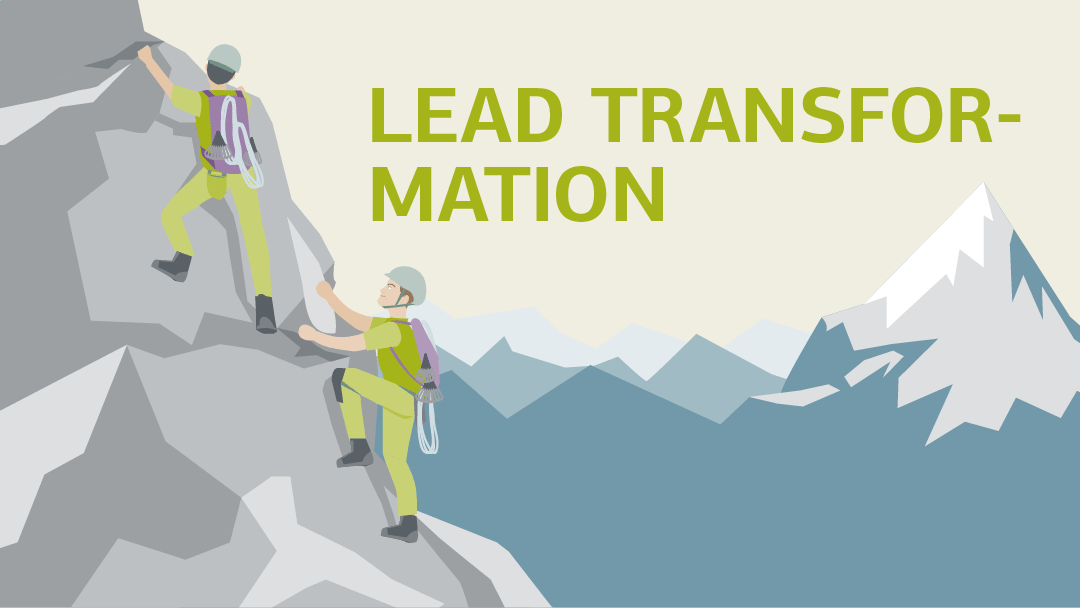 Mastering agile leadership
The topic of "leadership" is of particular importance in times of transformation – especially in an environment where the working world is changing to become more agile and flexible.
Legal notice:
The information contained in this online Annual Report 2022 is based on KfW's Financial Report 2022, which you can download here. Should this online Annual Report 2022, despite the great care taken in preparation of its content, contain any contradictions or errors compared to the Financial Report, the KfW Financial Report 2022 takes priority.