KfW and the Bernhard Nocht Institute for Tropical Medicine are joining forces to support the East African Community with the aim of identifying future outbreaks of dangerous infectious diseases at an early stage. The goal of the project is to establish a regional network of mobile laboratories in Burundi, Kenya, Rwanda, Southern Sudan, Tanzania and Uganda.
In May and then again at the beginning of August 2018, new Ebola outbreaks occurred in the Democratic Republic of Congo, first in the Équateur Province and then in North Kivu. The outbreak in North Kivu is particularly dangerous for the neighbouring countries. The region is one of the most densely populated in the Democratic Republic of Congo, with more than one million internally displaced people and a high rate of migration across national borders. According to an official estimate by the World Health Organization (WHO), these outbreaks pose a high risk to public health throughout the region. Dr Sonoiya, head of the medical unit at the East African Community (EAC) headquarters in Arusha, Tanzania, agrees.
Dr Muna Affara, a molecular biologist, and Dr Florian Gehre, a microbiologist, work at the Bernhard Nocht Institute for Tropical Medicine (BNITM) in Hamburg. They, too, are concerned about the new outbreaks of Ebola in the Congo and have high hopes for the project they are currently supporting in Arusha. "At present, it can take up to three weeks for a suspected case to be confirmed in a remote area," says Dr Affara. "To prevent the spread of epidemics, outbreaks have to be detected quickly so that the necessary safeguards can be put in place immediately," explains Dr Gehre, adding: "this is precisely the purpose of the network of mobile laboratories to be established in this region."
New methods of early detection
On behalf of the Federal Ministry for Economic Cooperation and Development (BMZ), KfW is providing funding to set up a network of mobile laboratories. The mobile laboratories are an important new component of an early warning system in the EAC, which includes Burundi, Kenya, Rwanda, Southern Sudan, Tanzania and Uganda. Dr Affara, Dr Gehre and administrative coordinator Lisa Reigl from the BNITM were sent to the EAC headquarters in Arusha as full-time consultants. They will be responsible on behalf of the EAC for the necessary technical support and capacity expansion.
During the first phase of the project which is currently underway, they are working with the national health laboratories to help set up new mobile laboratories in the EAC countries. The goal is to be able to react as soon as an infection occurs. Suspected cases in remote areas are particularly problematic because it takes weeks to confirm them or give the all-clear. Until now, blood samples from the surrounding area had to be taken to a reference laboratory in the capital or by air to more qualified laboratories elsewhere. This means that valuable time that could be used to take effective countermeasures is lost.
"Outbreaks of epidemics have to be detected quickly."
The mobile laboratories will change this. They are sent to the region if there is a suspected outbreak and, once up and running, they can provide reliable diagnoses within 24 hours. Of course, this requires not only the right laboratory equipment, but also qualified teams that can set up the laboratories and perform the highly complex tests.
Regional Teams for the high-tech laboratories
In December 2018, the BNITM organised an intensive training course at the Institute's headquarters in Hamburg to kick off the capacity expansion measures. "We have pooled experience from three of our institute's departments, namely virology, infection epidemiology and diagnostic development. All three areas are extremely important when it comes to setting up mobile laboratories," explains Professor Jürgen May, head of the Department of Infectious Disease Epidemiology at the BNITM. In recent months, the BNITM experts had selected two specialists from each of the six partner countries with good skills and qualifications to work in a mobile laboratory team and, even more importantly, to pass on the necessary skills to other laboratory technicians in their countries.
During the four weeks that the African experts spent in Hamburg, they learned how to quickly assemble a mobile laboratory kept in 15 boxes and then dismantle and repack it, how to prepare the laboratory for operation, if necessary with the help of power generators, how to identify different pathogens with meaningful diagnostic tests and, last but not least, how to protect themselves from infection when working with highly infectious samples. Using what is known as a glove box, an indispensable component of mobile laboratory equipment, the samples are first rendered inactive before further tests are conducted. Practice working with the glove box is a basic part of the training course.
"It was great to see how fast the various Regional Teams started to work together, support each other and complement one another's skills. At this first training in Hamburg we saw how the EAC's vision of effective regional pandemic prevention could become reality," says Dr Gehre.
A follow-up training course is now planned for May and June 2019, this time at the EAC headquarters in Arusha. Each Regional Team will bring two other laboratory technicians with them. Then Dr Affara and Dr Gehre will help the already trained experts share their skills and knowledge with the prospective new colleagues. At least four laboratory technicians are needed to run a mobile laboratory. However, even though all nine mobile laboratories were provided in the six countries over the course of the year, the training is continuing so that the number of qualified employees for the laboratory network can be gradually increased to up to twelve per country.
The use of mobile laboratories is widely accepted as an innovative method among governments and health experts of the EAC partner countries. They have every confidence in the added speed and flexibility this approach offers in the fight against Ebola and other insidious diseases. The German Federal Government has already committed further funds to the EAC to expand the regional network of mobile laboratories.
Published on KfW Stories: Tuesday, 16 April 2019
The described project contributes to the following United Nations' Sustainable Development Goals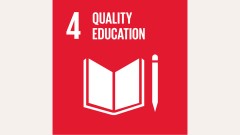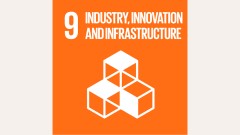 Goal 3: Ensure healthy lives and promote well-being for all at all ages
Health is the goal, prerequisite and result of sustainable development. Supporting health is a humanitarian requirement – both in developed and developing countries. Around 39 per cent of the world's population lives without health insurance. In poor countries, this amount even exceeds 90 per cent. Many people still die from diseases that are not necessarily fatal with the right treatment, or that could easily be prevented with vaccinations. Strengthening health systems, particularly by making vaccines widely available, can make it possible for us to drive these diseases back and even eradicate them by 2030.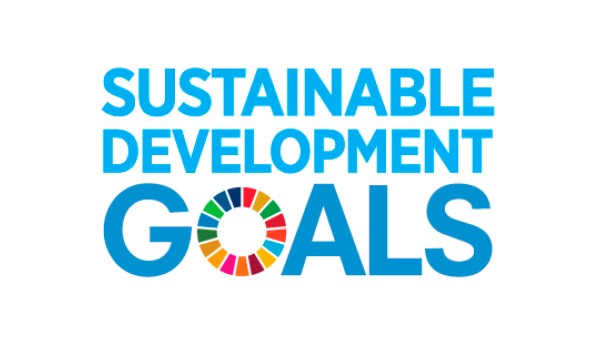 All United Nations member states adopted the 2030 Agenda in 2015. At its heart is a list of 17 goals for sustainable development, known as the Sustainable Development Goals (SDGs). Our world should become a place where people are able to live in peace with each other in ways that are ecologically compatible, socially just, and economically effective.