The start-up scoutbee developed a platform to bring together buyers and suppliers. During the coronavirus crisis, the company is helping to locate urgently needed medical equipment such as protective suits and breathing tubes.
"The international community should stick together," says Gregor Stühler. Stick together in a crisis that is affecting every single country. The networked world is the working domain of Stühler, CEO and co-founder of the start-up scoutbee. These days, the company is experiencing in real time what happens when links in the distribution network fail. This is because its business model is to bring together buyers and suppliers on a digital platform.
In response to the impacts of the coronavirus pandemic, scoutbee has expanded its services to a new clientele: NGOs and public institutions such as hospitals and nursing homes. Until at least the end of April, scoutbee will be helping aid organisations and authorities to find urgently needed medical equipment such as protective suits or breathing tubes on a specially set up platform. The service is free of charge. Enquiries are answered within 48 hours. "The response has been very positive," says Stühler. They have even been contacted by governments.
Covid-19 support
scoutbee set up a platform to help aid organisations and authorities to find urgently needed medical equipment such as protective suits or breathing tubes.
To the platform
For Stühler and co-founder and CFO Fabian Heinrich, the supply difficulties in these times of coronavirus virus are proof of the relevance of their business idea. "Companies need to see the organisation of supply chains as a strategic function," says Heinrich. Buyers are more than just service providers, they are "profit drivers", adds Stühler.
Crisis accelerates pace of digitalisation
Scoutbee, founded in Würzburg in 2015, currently employs 130 people at its locations in Würzburg, Berlin and Arlington near the US capital Washington D.C. Earlier this year, shortly before the publicly announced outbreak of Covid-19 in the Chinese city of Wuhan, scoutbee raised a lot of capital, 54 million euros, in its latest round of financing.
The Munich-based venture capital company 42CAP invested in scoutbee as early as 2018. In turn, KfW Capital, the investment subsidiary of KfW Group, has invested in their fund with support from the EPR Special Fund. Jörg Goschin, Managing Director of KfW Capital, says about the commitment: "Young growth companies like scoutbee, which quickly become active in the fight against the coronavirus, are shining examples of the innovative power of young technology companies and their financiers like 42CAP."
With its second fund, 42CAP mainly finances companies that use B2B software. "The coronavirus crisis is also acting as a catalyst," explains Alex Meyer, general partner of 42CAP, "it will accelerate digitalisation." "Which in turn would benefit scoutbee, a company that Meyer sees as very well positioned": it has many major brands among its customers, strong rounds of financing.
Collecting and processing data
Data is the basis for the rapid development of the start-up. The DeepSee database contains information from nine million suppliers. The company's artificial intelligence continuously obtains and processes information about supply relationships from more than 1,000 different sources. The result: "We know which supplier is relevant for which customer," says Heinrich.
If a company is looking for a supplier – or vice versa – it only needs to provide a few details. The software handles the matchmaking. "In this area we are the global market leader," says Stühler. This approach of finding the right combination of buyer and supplier sets them apart from Google, where the top spots on the hit list can be bought.
The people in charge at scoutbee do not expect the coronavirus crisis to bring about permanent fundamental changes in global networking. "Global supply chains will not automatically change in the wake of the current crisis," says Stühler. This is exactly why companies need to learn from the current situation. It shows that the supply chain is a critical commodity. "Companies now need to get ready for the post-Covid-19 era," he adds, "with scoutbee we offer the necessary flexibility and transparency in the supply chain and either find alternative new suppliers as a benchmark and second source or discover unknown capabilities of existing partners."
Heinrich predicts that the awareness of the need for a second level in product procurement - in this case an alternative to the dominant role of Chinese companies in medical equipment - will grow.
The described project contributes to the following United Nations' Sustainable Development Goals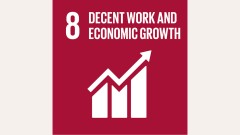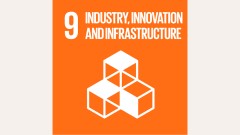 Goal 3: Ensure healthy lives and promote well-being for all at all ages
Health is the goal, prerequisite and result of sustainable development. Supporting health is a humanitarian requirement – both in developed and developing countries. Around 39 per cent of the world's population lives without health insurance. In poor countries, this amount even exceeds 90 per cent. Many people still die from diseases that are not necessarily fatal with the right treatment, or that could easily be prevented with vaccinations. Strengthening health systems, particularly by making vaccines widely available, can make it possible for us to drive these diseases back and even eradicate them by 2030.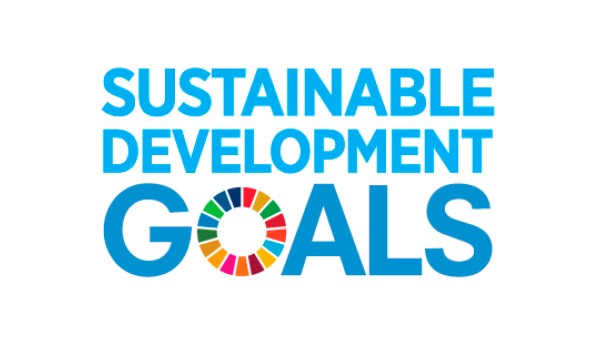 All United Nations member states adopted the 2030 Agenda in 2015. At its heart is a list of 17 goals for sustainable development, known as the Sustainable Development Goals (SDGs). Our world should become a place where people are able to live in peace with each other in ways that are ecologically compatible, socially just, and economically effective.
Published on KfW Stories: 21 April 2020.