Three biotech companies from Heidelberg, Leipzig and Hennigsdorf in Brandenburg are considered particularly innovative. Their developments could help in the fight against coronavirus.
PEPperPRINT replicates the genome sequence of SARS-CoV-2
The virus that is currently threatening the human race was not hard for a Heidelberg-based biotechnology company to access. Chinese scientists published the genome sequence for the Sars-CoV-2 virus on public databases shortly after the outbreak of the coronavirus pandemic. "Then we replicated it," says Volker Stadler, "in two days." Just to allay any fears off the bat, he adds that it was not infectious.
Stadler is the founder and CEO of PEPperPRINT. The start-up's name reveals what the business does. Using a laser printer and a special method developed in-house, it applies amino acids to glass panels. Like those in the coronavirus, for example. However, not all molecules, known as peptides, have to be printed. "We only need 4,800 fragments," says Stadler.
The finished chip is known as a peptide microarray. These are bought, for example, by pharmaceutical firms who are researching treatments or vaccines for Covid-19. In the lab, the blood from a tested person can be applied to a Sars-CoV-2 chip. Scientists then analyse whether and which antibodies in the blood latch onto the peptides. This leads to important approaches for the research and development of active agents that will work against the virus.
Thanks to its laser printing technology, PEPperPRINT can print up to 35,000 peptides on one chip. According to Stadler, his company, which employs a team of 25 staff, is "the world's leading provider" of peptide microarrays. Its customers include almost all of the leading pharmaceutical companies, the majority of whom are based in the USA.
The High-Tech Gründerfonds (HTGF) has been investing in the Heidelberg-based life sciences start-up since 2010; the fund's investors include KfW Capital, a subsidiary of KfW Group. The year 2010 was also when Volker Stadler – who had previously been a chemist at the German Cancer Research Center (DKFZ) – decided to set up his own business based on a product idea that he and other scientists had been researching at the DKFZ over the years. "With our very early investment, we contributed to the fact that a majority of the world's leading pharmaceutical and biotech corporations now use PEPperPRINT products in their own research and development," says HTGF partner Bernd Goergen. "It is able to make an important contribution to the development of urgently needed immunological tests and vaccines for Covid-19."
PEPperPRINT also develops peptide microarrays for other diseases. For instance, it is currently working on biomarkers for breast cancer. However, the company already has a lot of experience with viruses "which is why we are able to respond quickly, like in the case of Sars-CoV-2," says CEO Stadler. "We were involved right from the outset" of the Zika virus, which triggered an epidemic back in 2015. The business model's success is reflected in the balance sheet: PEPperPRINT has been making a profit since 2014.
c-LEcta provides enzyme for vaccine production
The company shares its profit-making ability with Leipzig-based c-LEcta, another business from the biotechnology sector that has been playing an important role in tackling the coronavirus pandemic. "We started looking into the risks that it could mean for the company at an early stage," says Marc Struhalla, CEO of c-LEcta, with employee protection for example, raw material procurement and supply chains. However, larger-scale problems did not arise. Quite the opposite: the threat of the virus is driving revenue. This is primarily down to the enzyme denarase, which c-LEcta produces using patent-protected technology.
Denarase removes unwanted DNA during the production of biopharmaceutical medicines and vaccines developed on a traditional basis. Over 100 companies from the pharmaceutical industry, including several vaccine producers, purchase the product from Leipzig. It is also used in gene and cell therapy. But now, there has been an increase in orders from companies researching a vaccine for Covid-19. In the event that it is actually needed to produce a vaccine, demand for denarase would be difficult to predict, says Marc Struhalla, but the company is confident that it "would be able to produce the necessary amounts."
In terms of revenue, this enzyme is one of the most important products at c-LEcta – and its importance is set to grow. The biotechnology company also uses the ability to change enzymes in a way that generates added value for humans in the food industry. For example, one c-LEcta product causes the sugar replacement stevia to lose its bitter after-taste, while another product causes the potential carcinogen acrylamide to disappear from crisps or coffee. C-LEcta is in lots of different things without taking over.
Biochemist Struhalla founded his company as a spin-off from Leipzig University in 2004. Two years later, the HTGF invested in c-LEcta; KfW invested in the company using funds from the ERP Startfonds in 2008. "Using the risk capital from the HTGF, the entrepreneurs developed marketable products, whose growth potential was spotted by the VC company SHS and then continued to be financed in conjunction with KfW's ERP Start-up Fund," explains HTGF partner Marco Winzer. The company is proud "that c-LEcta is able to make a contribution in the Covid-19 crisis."
The Leipzig-based business has big ambitions. "We want to bring out a new product every year," says Struhalla. "We are aiming for annual growth of 40 percent," says CFO Thomas Pfaadt. Its sales revenue even doubled in 2019. New staff are employed all the time. The company now has 85 employees, almost half of whom work in the field of research and development.
Pantherna Therapeutics develops drug for respiratory distress
Pantherna Therapeutics currently has a team of six: chemists, biochemists, biologists, and one lawyer. They are working on a treatment for Acute Respiratory Distress Syndrome, a type of life-threatening lung failure that can also occur in severe cases of Covid-19. Set up in 2017, the start-up, which is based in Hennigsdorf in the German state of Brandenburg, completed its first two financing rounds last year. In 2019, HTGF began investing in Pantherna Therapeutics using money from a fund in which KfW Capital also invests. "The experienced team of entrepreneurs recognised the need for medicine in the treatment of Acute Respiratory Distress Syndrome at an early stage," says Anke Cassing, a senior investment manager at HTGF. She explains that the fund is happy that Pantherna has since been able to expedite its development programme with another financing package.
"We have selected a therapeutic approach for an acute disease that suits our technology platforms," says Klaus Giese, CEO of Pantherna Therapeutics. "Our mRNA technology enables proteins to be produced efficiently in the lungs' endothelial cells." He explains that Pantherna Therapeutics also possesses transport technology that is able to introduce the potent mRNA molecules into the lungs' endothelial cells.
"We know exactly what we are making, what awaits us and what it will cost," says Giese. They have been working with the potential active agent since early 2020. Research and development will cost 35 million euros before the agent enters advanced clinical studies. This could take around two or three years. While the threat of Sars-CoV-2 could well be over by then, Acute Respiratory Distress Syndrome is also one of the complications caused by viral and bacterial pneumonia and proves to be fatal in over 100,000 cases a year on average in the USA alone. If you survive the disease, you may still be unfit to work for months or sometimes even years.
"Perhaps, investors are rethinking things. After all, a smartphone cannot make you better."
Giese believes that his company's advantage lies in the team's practical experience: "We have already worked with similar nucleic-acid-based active agents in other indications. We know how we need to produce functional formulations for clinical use."
When Giese says "we", he is referring to himself and the three other founding members of Pantherna Therapeutics. The start-up is not a spin-off from a university or research company as is so often the case in the biotechnology industry. Instead, the entrepreneurs spent many years working in biotech companies in the USA and then in Germany. When they met three years ago, they decided to apply their experience in developing innovative mRNA active agents and founded Pantherna Therapeutics – to improve the treatment for Acute Respiratory Distress Syndrome, among other illnesses.
Giese is canvassing for support for his industry. He explains that it is easier to attract venture capital for artificial intelligence and digitalisation because they generate bigger profits and in less time. But "perhaps, investors are rethinking things. After all, a smartphone cannot make you better."
Giese no longer needs to canvass at KfW. Investing risk capital in the biotech sector has become the norm for the group's subsidiary KfW Capital. Alexander Thees, managing director of KfW Capital, underlines the relevance of investment, particularly in times like these: "The examples of PEPperPrint and Pantherna Therapeutics demonstrate that highly specialist innovative life-science companies can provide important foundations in the fight against Covid-19 during the coronavirus crisis. So, it is all the more important that companies of this type can find long-term partners like the HTGF, whose three fund generations are co-funded by KfW Capital."
The described project contributes to the following United Nations' Sustainable Development Goals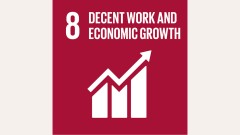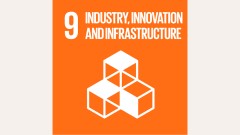 Goal 3: Ensure healthy lives and promote well-being for all at all ages
Health is the goal, prerequisite and result of sustainable development. Supporting health is a humanitarian requirement – both in developed and developing countries. Around 39 per cent of the world's population lives without health insurance. In poor countries, this amount even exceeds 90 per cent. Many people still die from diseases that are not necessarily fatal with the right treatment, or that could easily be prevented with vaccinations. Strengthening health systems, particularly by making vaccines widely available, can make it possible for us to drive these diseases back and even eradicate them by 2030.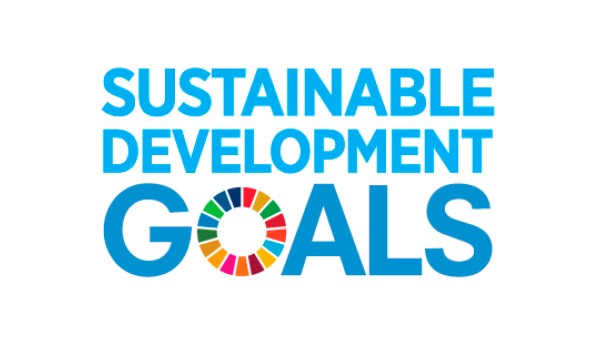 All United Nations member states adopted the 2030 Agenda in 2015. At its heart is a list of 17 goals for sustainable development, known as the Sustainable Development Goals (SDGs). Our world should become a place where people are able to live in peace with each other in ways that are ecologically compatible, socially just, and economically effective.
Published on KfW Stories: 25 May 2020.