Munich-based company NavVis produces digital copies of buildings. CEO Felix Reinshagen discusses digital twins, new markets – and the challenge of developing an efficient and effective company from basic research.
NavVis in brief
1. Founded: 2013 in Munich
2. Offices: Global Headquarters in Munich, regional headquarters in New York and Shanghai
3. Employees: around 220 worldwide
4. Founders: Dr Felix Reinshagen, Dr Georg Schroth, Robert Huitl, Sebastian Hilsenbeck
5. Management team: Dr Felix Reinshagen (CEO), Dr Georg Schroth (CTO), Finn Boysen (CRO), Jeno Schadrack (CFO)
Dr Reinshagen, you co-founded NavVis in Munich in 2013. You have developed a positioning system with 3D navigation, precise to the nearest centimetre, that moves through interior spaces. Today, 220 employees work for NavVis and there are offices in New York and Shanghai. What drives you?
Our vision. All outdoor spaces have already been digitalised and made available through tools like Google Maps. This digital twin of our cities isn't just useful for orientation purposes: it also provided a foundation for totally new business models. Driving-based services like Uber, Car-sharing, courier services and autonomous vehicles would not have been possible without digital maps and GPS – the technology opened up enormous new markets. Our aim? We want to create a platform for buildings that is comparable to Google Maps.
What exactly does that mean?
We do the same thing as Google Maps and Google Street View, but for buildings. We produce digital twins of offices, business premises and factories. There is barely any data about the interiors of these buildings. That's where we come in. We have developed new technologies that make it possible to digitalise buildings quickly and make use of these data easily. This lets service providers and companies create photorealistic copies of their premises and interior spaces and make shared use of these. Let's take a digital factory by way of an example. It makes it possible to make better operational decisions, increase productivity, optimise business processes and improve profitability.
Short biography of Felix Reinshagen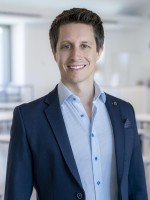 Dr Felix Reinshagen is the CEO and one of the founders of NavVis. He previously worked at McKinsey & Company and lived in New York, Palo Alto, Hamburg and Munich during that time. Before that, he worked as a software engineer and IT architect. Reinshagen sits on the board of air up, one of the fastest growing food tech companies in the world, and is a member of the Bavarian AI Council. As well as degrees in IT and economics from Karlsruhe Institute of Technology (KIT), he holds a doctorate in economics from the University of St. Gallen in Switzerland.
Your customers include leading industrial companies like Siemens and automotive manufacturers like VW, Daimler and BMW. What do they use the digital twins for?
In the automotive industry, production facilities have some huge spaces that are always changing because the production lines are continuously optimised. There is a massive complexity problem to manage there – and that's an area where we help our customers. If a car manufacturer wants to convert a factory somewhere in the world, the internal experts really have to look at everything in detail on site. With our solution, they can start planning from their desk. This also reduces business travel to a certain extent, which gave us another boost during the coronavirus crisis. A lot of managers have now seen that it's really handy to have a digital version of their factory – at a time when it isn't so easy to fly from point A to point B anymore.
In addition to NavVis, there are some other companies providing these positioning systems. The US start-ups Matterport and Holobuilder use 360 degree cameras in theirs. What benefits do NavVis's additional laser sensors offer?
In the last few years, we have worked hard on miniaturisation. In 2020 we brought a portable device to market, which a customer can put on his or her shoulder and simply walk through the building. The device can measure with up to 6 millimetre precision. We are faster and more accurate than the competition. And above all, we're much better value; in industry, it's costs per square metre that count – and with our mobile scan technology, we can spread labour and capital costs across ten times the number of square metres.
How does your business model work?
We sell our software and our hardware solutions for producing scans to customers in 35 countries in the fields of engineering, surveying technology, construction and industry. We also support our customers with all services associated with the digital twin, from data capture to training employees.
Links to films of buildings surveyed with NavVis
There are around four billion buildings worldwide. What is your vision for the future?
That at some point people will expect that every building will have a digital copy, just like every town already does today. In ten years' time, we want to have digitalised the majority of all buildings used for commercial purposes, at least. However, digital maps of buildings will only be the start. I believe that it's going to be exciting to see what starts to emerge on the basis of our data. Just as Apple doesn't develop every app itself, we want to give as many people as possible the opportunity to try out their own ideas.
As a former McKinsey consultant, you are one of the founders and you're now the CEO. How did you divide up work within the management team?
While my co-founders were mainly responsible for inventing the technology behind NavVis and using it to develop products, my contribution was on the fundraising side, in building the organisation and in winning our first customers.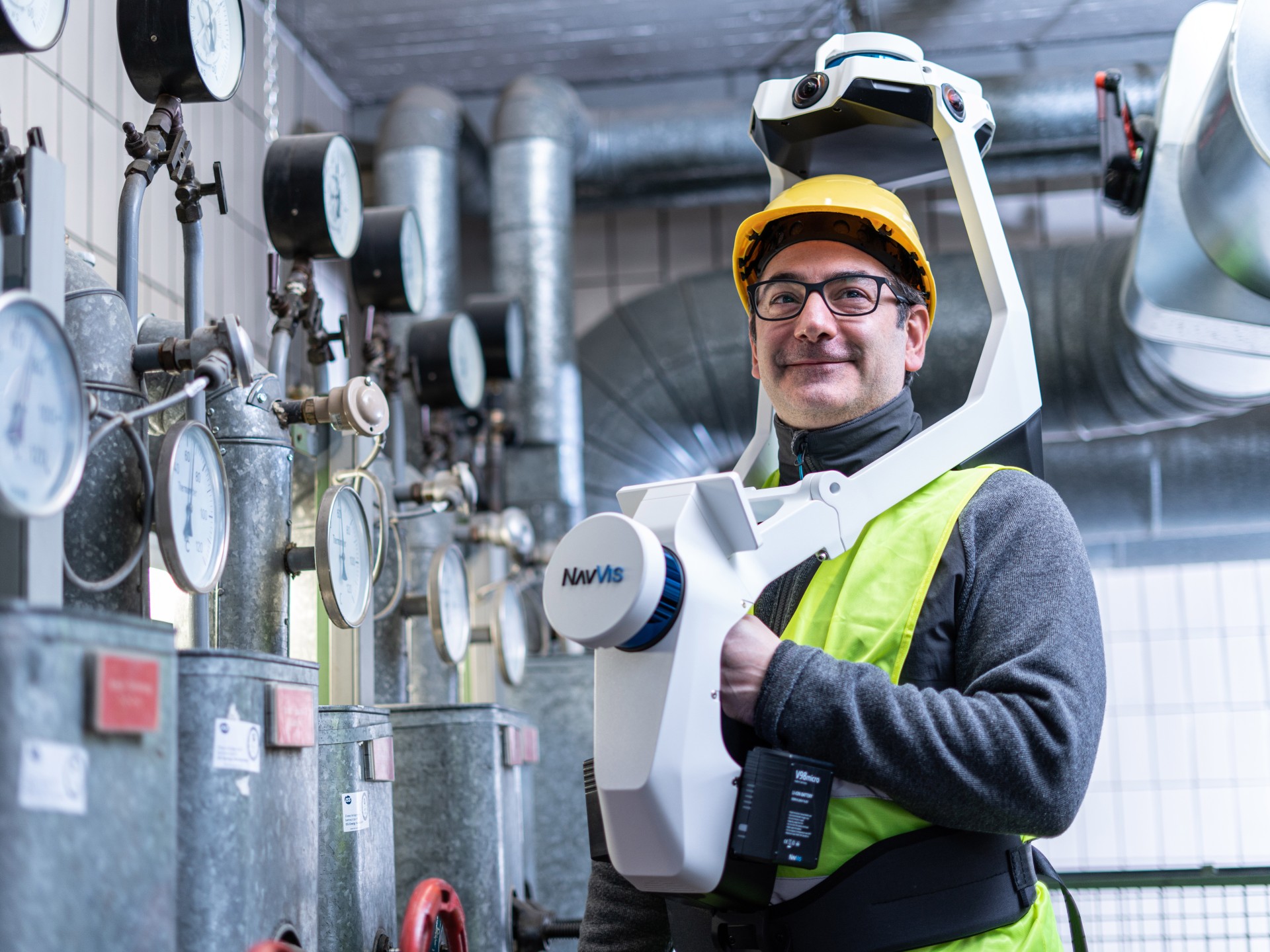 KfW Capital
NavVis is financed by Yttrium (formerly known as Digital + Partners), in which KfW Capital, KfW's wholly-owned investment subsidiary, is invested alongside other capital providers. With the support of the ERP Special Fund and the Future Fund, KfW Capital invests in European venture capital funds that finance innovative technology companies in Germany.
You are partly financed by the Munich-sided Yttrium (formerly known as Digital + Partners) growth fund, in which KfW Capital is invested among other capital providers. How did that help you?
Without our financing, NavVis would never have been able to grow so fast.
NavVis originated in a research project at the Technical University of Munich. How did that develop into your company?
The first prototypes and the corporate design were produced in cooperation with the Chair for Industrial Design. The biggest challenge was to find a suitable market for the basic technology that came from the university-based research. We needed that in order to ultimately develop the products that create sustained added value for our customers.
On this journey, what has been the biggest decision that you have taken as founders to date?
That's easy. We took the risk of starting a company. Even though we all had other highly at-tractive options and we all knew that it would be very difficult to build a successful company from a basic technology.
Published on KfW Stories: 12 July 2021, updated on 7 July 2023.