Rebuy Managing Director Philipp Gattner talks about carefully tested mobile phones, the great importance of sustainability and the needs of customers.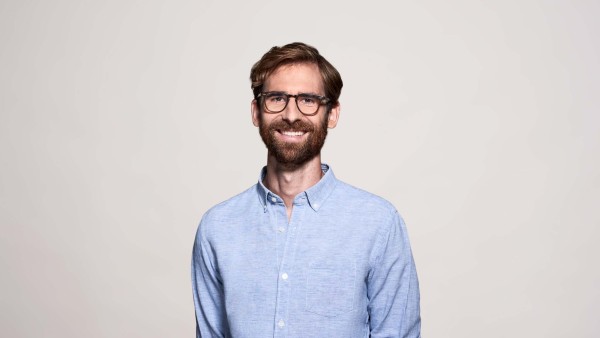 Mr Gattner, with estimated sales of over EUR 150 million, Rebuy is one of the largest used dealers in the world 17 years after it was founded. Is there something like a myth behind the founding of Rebuy – how the founders came together and came up with the idea for Rebuy?
Philipp Gattner: The company was founded in 2004 by two entrepreneurs named Lawrence Leuschner and Marcus Börner. Back then, it was called trade-a-game-GmbH. At the time, the two focused on the trade in used computer and console games. Even back then, they were convinced that good used products deserve a better place than a drawer at home or even in the dustbin. They were inspired by Al Gore's film "An Inconvenient Truth", which illustrated very vividly that we cannot produce new products forever – and that we have to find ways to use our resources responsibly. With their business case, they were one of the pioneers on the recommerce market in Germany. After the product range quickly expanded, our company was renamed Rebuy.
Rebuy was born in a shared flat in the Berlin district of Kreuzberg. Do the founders still live together?
Rebuy has been developing continuously since 2004. Of course, a lot has happened to the founders since then. Co-founder Lawrence Leuschner, for example, has successfully founded the mobility company TIER Mobility in recent years, thereby making a significant contribution to the mobility transition. So the shared founder flat no longer exists today.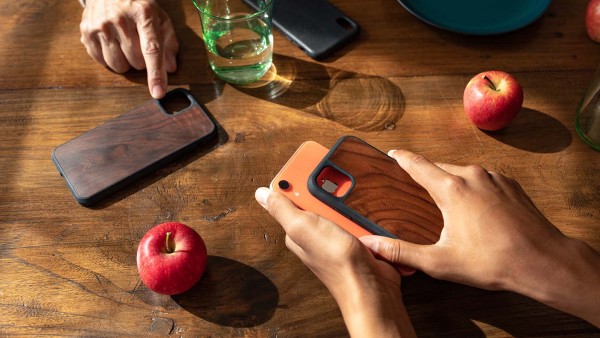 How would you describe Rebuy's business model in two sentences?
As a recommerce company, we ensure that used goods are given a second life. Our product range extends from smartphones, laptops and wearables to films, books and video games.
The so-called grading process is the heart of your company. What exactly is that?
With regard to technical products, it is particularly important that they undergo a process developed by us when they are purchased so that we can correctly assess their condition. We have people in the company who exclusively deal with the valuation of purchased second-hand goods. In addition, we are increasingly working in the grading process with automated processes that are used wherever humans make mistakes. With used mobile phones, for example, visual signs of wear are possible in almost infinite combinations. This year, we opened our new grading centre near Berlin, where we can automatically evaluate the devices in an area of around 2,800 square metres. Among other things, we use robots that receive the device via a conveyor line and can perform 16 tests on it within three minutes. This makes us the most modern location for product assessment in Europe.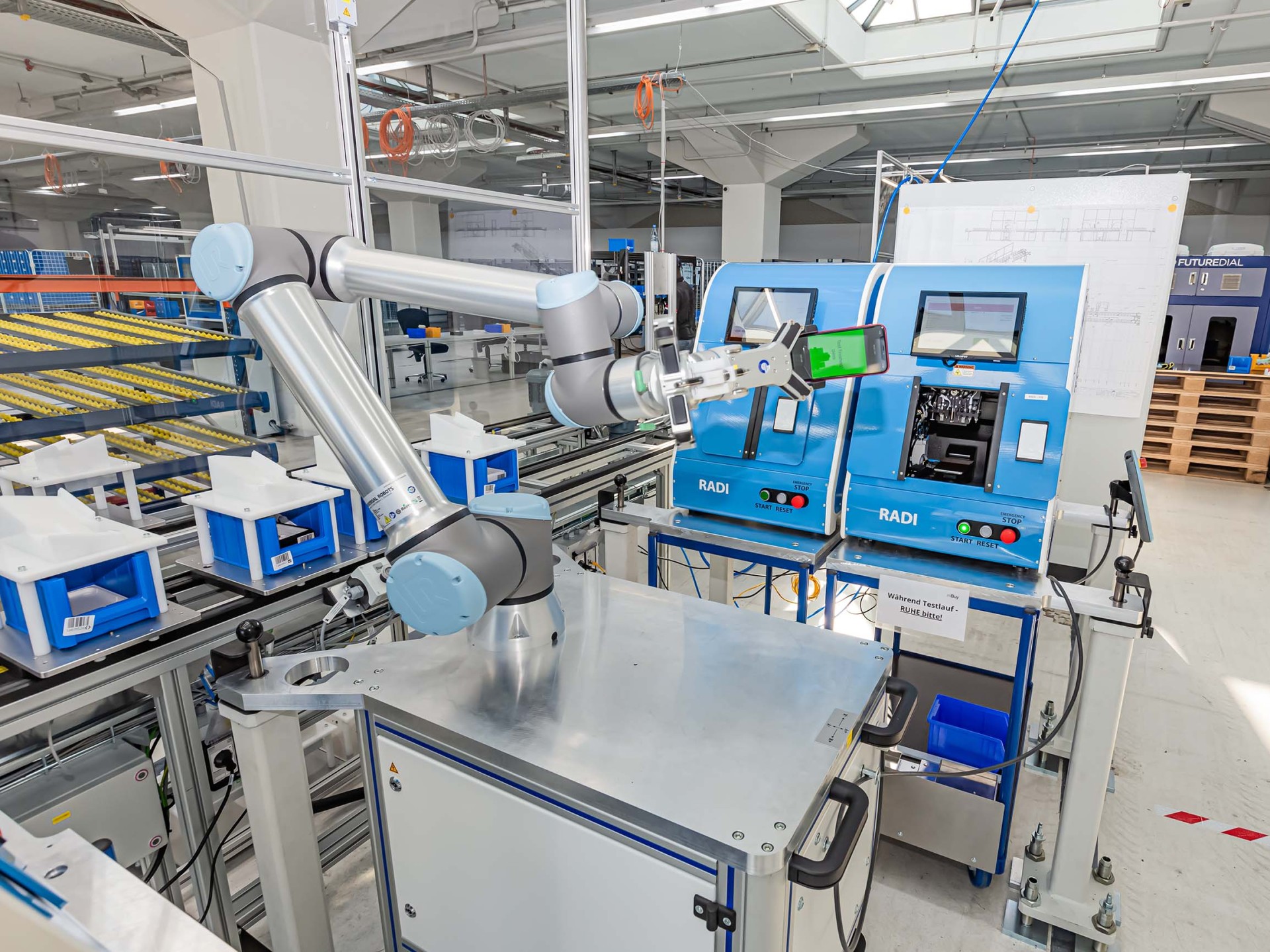 How did you personally come to Rebuy?
Before joining Rebuy, I spent seven years as a consultant at McKinsey management consulting firm. I stopped working there because I wanted to start something myself. It was important to me to enter the market with a business model that I can fully support. For me, this has meant that the idea should not only be economically sensible and profitable, but also have a positive impact. I knew I would spend a lot of my time on my job. So it was important to me that there was a certain meaning in it. During this phase, I developed many ideas, but in the end I discarded them. At the same time, I met Lawrence Leuschner, who then offered me the opportunity to start at Rebuy. Since the job met all my criteria, I agreed. I started my journey with Rebuy in 2015. Back then I was the company's CSO. I have been the CEO of Rebuy since 2019.
What have you changed at Rebuy?
In my years here I have been responsible for various strategic issues. Among other things, I pushed ahead with the internationalisation of the company and the expansion into new product categories. Since my time as CEO, I have been responsible for ensuring that Rebuy has finally experienced profitable growth. The years before that, the focus was pure growth. I also set out to ensure that we are the leader when it comes to quality in our segment. This is also reflected in the 36-month warranty we offer on our electronic devices. Our staff has also experienced strong growth, and I am proud to say that we have been able to build an experienced and friendly team. It was also important to me to make further efforts in terms of sustainability. So we have made sure that our work has been climate-neutral since 2020.
You have grown steadily and have over 550 employees today. What do you think is the most important factor that helped you to make this happen?
The Rebuy company has steadily developed over the years. Starting as a small recommerce platform for computer and console games with only five employees, we are now, in addition to our home market of Germany, active in six other countries: Austria, the Netherlands, France, Italy, Spain and the United Kingdom. I think the reason for our success is that we have always listened to what our customers' needs are. And our customers also know that they receive used goods from us without having to compromise on the quality of the products. For example, we offer a 36-month warranty on electronic items purchased from us. The combination of warranty and price advantage over new goods makes many satisfied customers happy to come back.
What was the most important decision you made along the way?
The recommerce market is very dynamic. We have to make important decisions all the time – so it is difficult to say which has been the most important. One of the more important ones was certainly the conscious decision to position Rebuy as a leader in the market when it comes to quality. There are many marketplaces out there, some of which offer very bad goods. Many customers have had bad experiences there. We want to deliberately differentiate ourselves from that. As every product we sell is thoroughly checked by us beforehand, we can also guarantee the quality accordingly.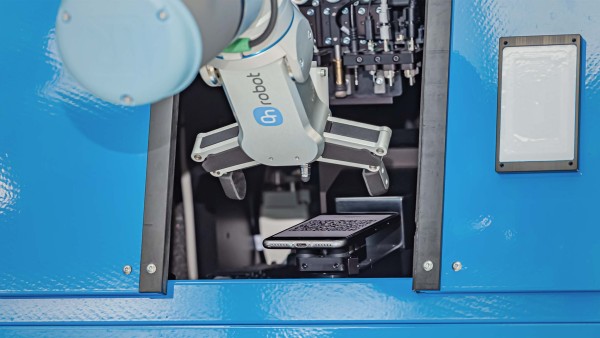 What do you do better than competitors such as Momox or Zoxs?
We don't like to talk about other recommerce providers as competitors because we are all working towards the same thing. After all, every book, every smartphone and every laptop that does not have to be newly purchased helps to conserve our resources and is a real contribution to the circular economy. We are therefore delighted about all market participants who make contributions like this possible through their offerings.
Are you more likely to sell to end-users or companies?
We currently primarily focus on serving private customers. So far, corporate customers have not played a significant role for us.
What is your biggest challenge right now?
Our biggest challenge is clearly the procurement of the products. We are constantly looking for goods that meet our quality requirements, because we could sell significantly more goods. The demand for high-quality used goods is extremely high. So it is our task to meet this demand in the best possible way with our range in the future. In the coming years, we want to be the first point of contact across Europe for the purchase and sale of used goods in our categories and thus enable everyone to make a contribution to the circular economy – with each transaction.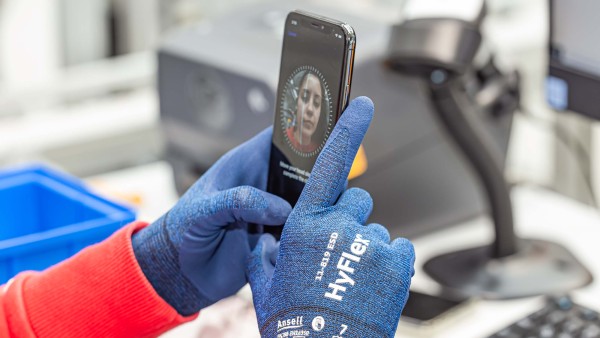 How important is this sustainability aspect for your customers?
We notice that most consumers feel the need to act sustainably. A recent survey we commissioned confirmed this. Accordingly, one in three people is giving a pre-owned Christmas gift this year. For more than half of all those surveyed, sustainable behaviour is at the heart of this – and not the cost advantage over newly produced goods.
Is sustainability also a topic when it comes to recruiting employees?
Absolutely. Sustainability is one of the key points that connects us internally at Rebuy. We all know that our work makes a small but important contribution to transforming society from a linear economy to a circular one. This motivates us all. That's why we also check whether applicants' values match ours during our multi-stage recruiting process.
KfW financed you with the Venture Tech Growth Financing (VTGF) programme in a phase in which banks typically do not offer debt financing. Would your company have grown so quickly without this financing?
Rebuy's business model is relatively cash-intensive, as we do not simply mediate between buyers and sellers, but rather test and ultimately purchase the products ourselves. The VTGF debt capital programme has helped us to always ensure high availability for our customers, even in times of very rapid growth.
Published on KfW Stories on 21 March 2022, updated on 13 March 2023
The described project contributes to the following United Nations' Sustainable Development Goals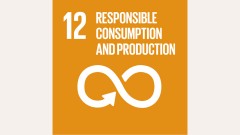 Goal 12: Ensure sustainable consumption and production patterns
Humanity has long lived beyond its ecological means. This applies in particular to industrial countries and the growing upper and middle classes in many emerging economies. The transition to an economic strategy and way of life that respects the natural limitations of our planet can only be successful if we adjust our consumption habits and production techniques. Internationally valid rules for labour, health and environmental protection are important for this.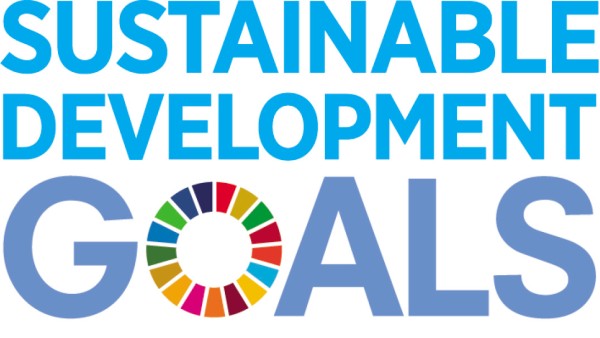 All United Nations member states adopted the 2030 Agenda in 2015. At its heart is a list of 17 goals for sustainable development, known as the Sustainable Development Goals (SDGs). Our world should become a place where people are able to live in peace with each other in ways that are ecologically compatible, socially just, and economically effective.