Bach and Beethoven in the digital era: streaming service Idagio delivers classical music by means of a mobile phone app. Music enthusiasts can carry out specific searches – by conductor, piece or period. But it works in other ways too: titles can be chosen depending on the mood of the listener.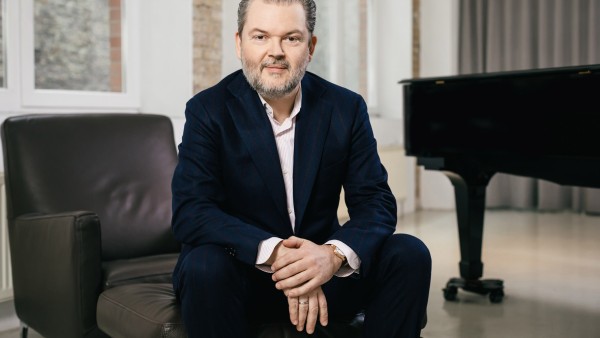 Do you like listening to classical music? Very possibly. This is because a study has shown that 19 million Germans above the age of 14 like listening to classical music. But do you know a lot about it? Are you an expert? Probably not.
"Most people apologise for not being overly familiar with classical music. That's interesting," says Till Janczukowicz. "Let's take another German cultural commodity for comparison: football. Here everyone is an expert, at least they think they are. Incredibly few of the 80 million potential national coaches would ever say: sorry, I know nothing about football."
The 50-year-old pauses briefly, sits down at his oval desk, and leans back. He is one of the two founders of Idagio, a music streaming service for classical music promoted by KfW. With his Berlin-based start-up, Mr Janczukowicz would like to bring classical music closer to people via the app.
The name "Idagio" is made up of the common letter "i" for tech start-ups, and "adagio", the tempo marking in music that means "slowly, leisurely". "It should sound unpretentious and be associated with classical music and technology," says Mr Janczukowicz.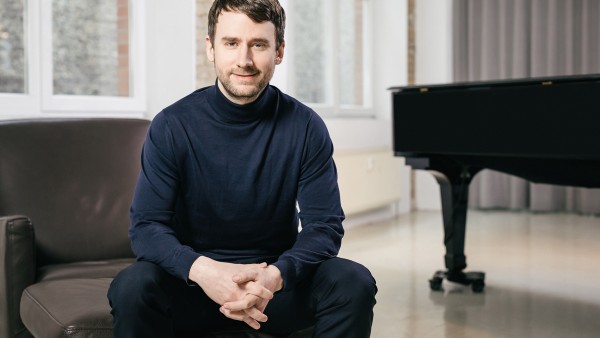 If we're talking about start-ups in Berlin, people think about trendy open-plan offices with table football. But Idagio is different. Everything seems very tidy here. It is quiet, now and again a phone rings discreetly.
If a typical start-up office is like a chaotic classroom, where everything is loud and you run the risk of being hit by a paper plane at any moment, then Idagio is rather the dignified office of the head teacher: opulent stucco covers the ceiling, the door frames are solid wood, and Chinese rugs protect the parquet flooring. Opera and cultural magazines lie spread out on the table in the foyer.
Till Janczukowicz is wearing black trousers and a grey woollen shirt. "Idagio is certainly not your typical start-up office, that's for sure. But we have Club Mate", he says, pointing towards the office kitchen, where the trendy caffeinated energy drink is found in the fridge. So they do fulfil one of the small start-up clichés after all.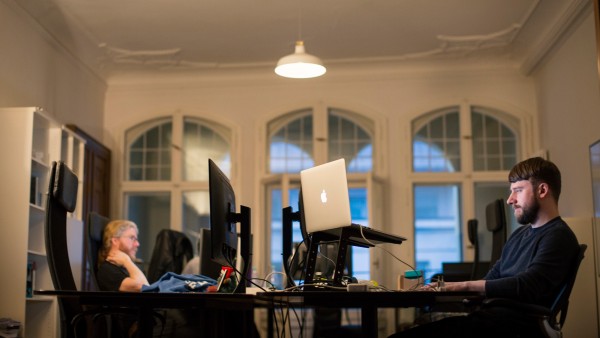 As far as classical music is concerned, Mr Janczukowicz has many years of experience. He is a pianist by nature. In his mid-twenties he began to organise concerts as a music manager, and in 1996 Mr Janczukowicz joined Columbia Artists Management, the world's largest and most important agency for classical music, which is based in New York.
It was for this agency that Mr Janczukowicz, born in Aachen, opened their Berlin branch in 2000. Over many years he helped further the careers of conductors and instrumentalists, arranging concerts, recordings and media work. He knows how classical music works around the world.
"Classical music is probably the most universal code on the planet. You don't have to translate classical music. You can press a button in Berlin, and people understand the music in similar ways in China and at the North Pole."
Company history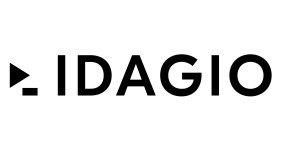 - Founded: 2015
- Based in: Berlin
- Size of team: 80 employees
- Service: streaming app for classical music
- Royalty billing system: according to actual seconds listened and per individual user ("fair-trade streaming")
- For whom: registered users in more than 190 countries
- Offering: around 26,300 hours of classical music
Learn more
Since 2015, this button has been Idagio. Till Janczukowicz established the start-up two years ago with Christoph Lange. Mr Lange already set up his first company when he was a business management student: at the age of 22 he founded the music streaming service Simfy, which became Germany's largest competitor to Spotify.
Mr Janczukowicz and Mr Lange are the ideal team for a classical music streaming service. "Christoph and I complement each other very well, and have become really good friends in the meantime", says Mr Janczukowicz of his co-founder, who actually no longer wanted to have anything to do with the music industry after leaving Simfy. A friend of Mr Janczukowicz brought the two of them together, they met, and within an hour it was clear that they wanted to set something up together.
"The original plan was just to bring all public-domain classical music onto the one platform and make it accessible around the world. Only later did we have the idea of establishing a completely new streaming service for classical music" – and Idagio was born.
The streaming platform was launched during the Salzburg Festival together with the Vienna Philharmonic. Today, Idagio employs 24 people. Almost everyone in the team has a connection with classical music.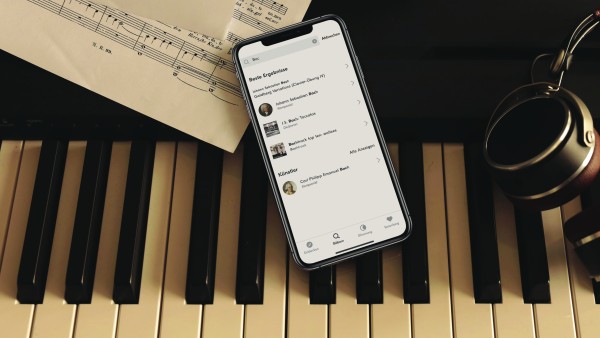 33-year-old Christoph Lange brings his technical and business management know-how to Idagio, and is responsible for product development. The main challenge for him is tackling the future of classical music with contemporary technology.
This is because classical music differs markedly from other musical genres in terms of structure and nature, as Mr Janczukowicz illustrates: "we noticed that classical music does not fit properly on traditional streaming services. They only make the structural distinction between title, album and artist. But when a conductor conducts Beethoven's Ninth Symphony – who is the artist: the conductor? Beethoven? The orchestra? One of the four singers? Someone is always left by the wayside!"
The search results at Idagio are curated and sorted precisely by composer, performer, piece, instrument and period. But this first required a technological platform. And money.
"Many investors found the idea exciting. And they also said that a classical music start-up has to come from Berlin. It would not be credible if it came from Shanghai or Silicon Valley. Berlin is a metropolis of start-ups and classical music," explained Mr Janczukowicz.
KfW currently holds roughly eight per cent of the shares in Idagio: "We invested some venture capital, as is usual with young, innovative companies without collateral," explained Michael Kesper, Senior Investment Manager at KfW. "We found both the innovative business model as well as the technology of Idagio very interesting. Digitalisation is changing the world of music; more and more people are using streaming services – so why should this not work for classical music too? We are very confident that Idagio will prevail on the market."
According to founder Till Janczukowicz, the interaction with KfW was both wonderful and uncomplicated. "I am happy that classical music, perceived worldwide as a German cultural asset, is also being promoted by German investors." Other reputed donors have also become involved: Macquarie Capital, one of the leading Australian venture-capital investors, and Brain-to-Ventures (b-to-v), the leading network of entrepreneurs in Europe. The link to KfW came through b-to-v.
"You don't have to translate classical music. In China and at the North Pole people understand."
According to founder Till Janczukowicz, the interaction with KfW was both wonderful and uncomplicated. "I am happy that classical music, perceived worldwide as a German cultural asset, is also being promoted by German investors." Other reputed donors have also become involved: Macquarie Capital, one of the leading Australian venture-capital investors, and Brain-to-Ventures (b-to-v), the leading network of entrepreneurs in Europe. The link to KfW came through b-to-v.
In the meantime, Idagio has built up a base of registered users in more than 190 countries by means of organic growth. You could listen to music on Idagio for "around three years in a row" without hearing the same piece twice. Roughly 3,000 new recordings are currently added per week.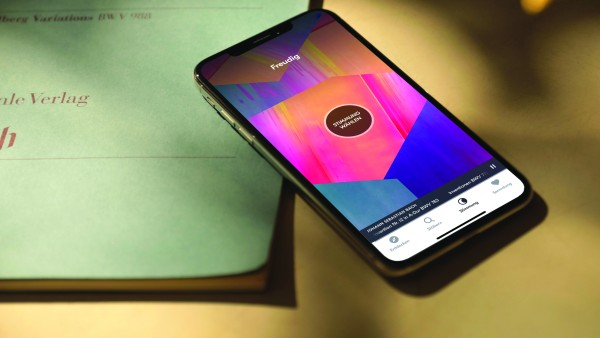 Idagio is particularly appealing for music labels and copyright holders. "This is because we developed a royalty billing system for classical music. With conventional services it doesn't work: a pop song lasts three minutes. But "The Ring" by Wagner lasts more than 300 minutes. If I were to bill normally, then a "click" after a few seconds means the track is considered played. It makes no difference whether this is followed by another two or 200 minutes."
The size of royalties at Idagio depends on the actual number of seconds the music is listened to. This enables musicians, event organisers, artists' managers and labels to participate equitably in the revenues. "In an interview with Der Spiegel magazine, the Chairman of the Vienna Philharmonic called this "fair-trade streaming", said Till Janczukowicz.
Idagio delivers music to your pocket via a mobile app. "We bring classical music as close as we can to people in today's digital era. I can't get any closer to users than their smartphone", added Till Janczukowicz. As far as he is concerned, listening to classical music is almost a necessity in today's fast-paced world: "It changes our physical state. It makes us happy, sad, and calm. It helps us to pause and switch off for a while, breathe more mindfully and relax."
SAMPLE
This is how the Vienna Philharmonic sounds on Idagio with Offenbach's famous barcarolle "Beautiful night, oh night of love" (KfW Group/Idagio).
In response to the question whether established lovers of classical music will not prefer their record collection over a streaming service, Till Janczukowicz replies with an example from the newspaper industry: "If you want to save the newspaper business, remove the word paper. This is about music, not the delivery format."
The Idagio app is easy to understand, well-structured and has a stylish design. The mood function lets you choose from a range of 16 moods depending on how you feel. And the best thing of all: "you don't even have to know what an overture is, who Beethoven was, and when he wrote his Ninth Symphony."
You don't have to know anything about classical music. And you don't have to apologise for it either.
The described project contributes to the following United Nations' Sustainable Development Goals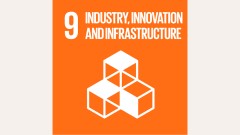 Goal 9: Build resilient infrastructure, promote sustainable industrialization and foster innovation
Non-existent or dilapidated infrastructure hinders economic efficiency and thus engenders poverty. When building infrastructure, the focus should be on sustainability, for example, by promoting environmentally-friendly means of transport. Factories and industrial facilities should also ensure that production is in line with ecological aspects to avoid unnecessary environmental pollution.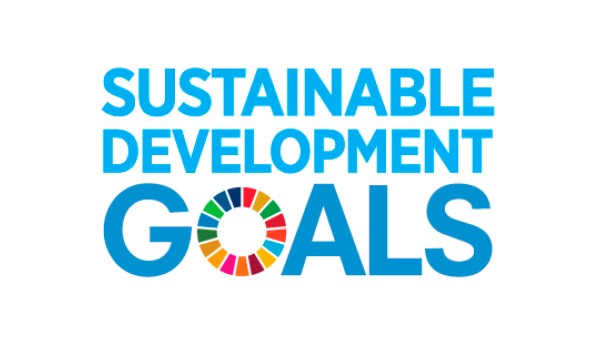 All United Nations member states adopted the 2030 Agenda in 2015. At its heart is a list of 17 goals for sustainable development, known as the Sustainable Development Goals (SDGs). Our world should become a place where people are able to live in peace with each other in ways that are ecologically compatible, socially just, and economically effective.
Published on KfW Stories: 31 March 2017, last updated 4 November 2019.