The Berlin-based company Infarm produces sustainable food without chemical pesticides or long transport routes. The company aims to revolutionise food production with growing centres close to urban hubs and smaller greenhouses in supermarkets and restaurants.
The strawberry is perfect – it doesn't get any better. It is firm, but not too firm; juicy, but not too juicy. It is sweet, but not too sweet. And most importantly, it is entirely grown without chemical pesticides in an indoor farm. "This is extremely rare in the strawberry world," says Guy Galonska. "Strawberries grow close to the ground, they have thin skin, are very sweet and everyone likes them, even insects and fungi. Which is why they are usually full of pesticides. The way they grow here is clean and unique."
"Here" means in a growing centre operated by the Berlin-based company Infarm. And Guy, very engaging, very approachable, very determined, with an understated beard and modestly dressed, is one of the three founders and Chief Technology Officer. Some people are familiar with Infarm from the vertical greenhouses in the fruit and vegetable sections at the Metro, Kaufland, Edeka or Aldi Süd supermarkets. Here, mainly herbs are grown right before the customers' eyes. They are then harvested several times a week and sold together with the roots. In addition, the company supplies supermarkets directly from its growing centres. Currently, markets can choose from a catalogue of over 75 different varieties, ranging from herbs like Thai basil to herb seedlings and lettuce.
Mushrooms will soon be added to the roster. And strawberries. And then a whole lot more. Modular, cloud-based and data-driven for optimal results. Currently with more than 1,400 farms around the world and a monthly harvest of over one million plants, Infarm aims to become a major food producer of the future. "We offer locally grown, freshly harvested food. This is our way of offering a solution to the problem of global, often unstable supply chains with long, environmentally harmful transport distances," says Guy. "Industrial agriculture is responsible for 17 per cent of global carbon dioxide emissions. If we produce locally, we can focus on optimising product flavour and quality rather than shelf life across the supply routes. And we produce sustainably; each of our farms uses 95 per cent less water, 95 per cent less land and no chemical pesticides compared to traditional farming. Our goal is to achieve carbon-neutral production."
New products and procedures
We are situated in Berlin-Spandau, near Lake Tegel, in an old Siemens washing machine factory that was abandoned in the nineties. At the entrance to the business park, signs point to the theatre production of "The Last Days of Mankind". Below this, the signpost to Infarm points in the opposite direction. Infarm has been operating its "growing farm" here since the end of 2016, one of 15 centres worldwide. Around 120 of the 400 employees in Berlin work in the R&D department to develop new products and procedures.
"This is where a whole new level of diversity is emerging," says Guy. "Food chemists, biologists, agronomists and data specialists are researching the best combination of humidity, water supply, nutrients and other factors. This is the beating heart, where it all begins." Guy guides us through the laboratory and the production halls. It is warm, the humidity is reminiscent of a greenhouse and there is a constant hum in the air. The laboratory is equipped with some of the glass shelving, the in-store farming units, which are also found in the supermarkets. Lemon balm, coriander, sage, basil and thyme are growing in these units at the moment, all of which are already part of Infarm's product range. Still, various parameters of the "growing recipes" are tested and optimised here: how many seeds are needed for the different plants, when is the best time to harvest them, what nutrients do they need and how many, what light spectra and how much water are required, how high do humidity and temperature have to be?
After harvesting, employees evaluate nutritional values, yield and flavour to determine the optimal combination of variables. The entire process is digitally monitored and managed. "For each plant, we collect about 50,000 growth, colour and spectral points," says Guy Galonska. "We work with artificial intelligence and process unbelievable amounts of data. The more we farm, the better the plants become."
In specially designed test environments, the plants are specifically exposed to microorganisms and diseases to see how best to combat them without chemical pesticides. "We then clean and disinfect the chambers and restart the farm," Guy says. Innovative packaging is also being developed here; Guy shows plastic-free pots for plants, made only of paper, which will soon be available in supermarkets.
Vertical farms
The research results can then be transferred not only to the in-store farms in supermarkets, but also to the large farms, so that the same quality can be produced everywhere in the world. The former washing machine factory houses seven of these huge, ten-metre-high vertical farms, which Infarm can assemble modularly. Depending on the space available, one or more farms can be built, which, according to the company, takes six weeks. Each block is an independent farm that produces 500,000 plants a year on 40 square metres of floor space – the harvest equivalent of 10,000 square metres of farmland, according to Infarm.
Herbs, lettuce and leafy vegetables are growing in the Infarm growing centres, with mushrooms soon to come: shiitakes, oyster mushrooms, king trumpet mushrooms. And in the future also strawberries and other vegetables and fruits. Temperature, water and nutrient supply, humidity and light are precisely controlled, automated racks independently grab the stacked plant trays at predefined intervals, take out individual pallets and reposition them as needed. Everything is controlled by software; the plants are only in a nutrient solution. The irrigation system transports the nutrients and recycles the water at the same time. According to Infarm, each of these units saves 10 million litres of water per year compared to traditional agriculture and similar crops.
The way the food of the future is produced here is somewhat reminiscent of a science fiction film: without chemical pesticides, with the best ingredients, in a growing process that is well designed and followed from end to end – without all the random occurrences that exist in nature. And thus also independent of variations in climate and with guaranteed production 365 days a year. Local production also minimises risks in the supply chain.
From an Airstream to a million-dollar company
Infarm's success story began in 2013, in a shared flat in the Neukölln district of Berlin. Guy Galonska, his brother Erez and his partner Osnat Michaeli had come to Germany from Israel – "motivated by the personal desire to eat healthy food, fresh and direct, and to turn this idea into a start-up." Actually, they wanted to open a restaurant. They conducted their first experiments with vertical farming and hydroponics in a converted Airstream caravan. "We didn't have any idea yet about which direction we wanted to go in but learned a lot about the different markets and realised pretty quickly that there was a big need everywhere for smaller farms that could be operated in supermarkets."
In just eight years, they have successfully built a company with more than 1,000 employees worldwide that has already received over 300 million dollars in funding – and is currently operating in eleven countries, including Germany, France, the USA, the UK, Canada, Japan, Denmark and, most recently, the Czech Republic. What was the most important decision along the way? "To focus on grocery shops," Guy replies. "We quickly realised that it was the best way to reach as many people as possible." The first farm was at Metro in Berlin in 2016, a pilot project that quickly went viral. They now do about 90 per cent of their sales with 30 of the world's major food retailers – including Aldi Süd, coop, Edeka, Safeway, Intermarché and Metro – and are expanding their cooperation with online food retailers.
Fast growth depends on capital: "Infarm has the potential to revolutionise food production in the long term. The Infarm team impressed us from the start, we have been invested with Cherry Ventures since the first round of financing. It is a privilege to see how Infarm has evolved from an ambitious start-up in a Kreuzberg courtyard to a key player in vertical farming," says Filip Dames, one of the founding partners of the Berlin VC fund Cherry Ventures, which has been involved in Infarm since 2017 and in which KfW Capital has invested.
"Infarm is a great example of how socially and environmentally pressing problems such as food security and resource efficiency can be addressed through the innovative idea of a start-up. We are thrilled to be working with an experienced partner like Cherry Ventures to provide young sustainable companies with the financing they need," says Dr Jörg Goschin, Managing Director of KfW Capital.
"For a long time, no one else had farms where the plants were grown directly in the supermarkets," Guy says. "Now there are a few imitators, but we are the only ones with a global presence who can scale up so quickly. Only Infarm is able to build a worldwide network of vertical farms." He is optimistic about the future: "Everyone wants to eat. And everyone wants good, affordable and sustainable food."
The farms are located in places where the distance to the customer is as short as possible to be as environmentally friendly as possible. This is how Infarm is trying to turn its grand vision into reality: to revolutionise food production. "By 2050, ten billion people are expected to live on our planet, seven billion of them in cities," says Guy. "They can no longer be fed with conventional agriculture. Our vertical farming can help. By 2030, we want to build 100 growing centres – the equivalent of 1.5 million square metres of farmland."
Published on KfW Stories: 19 November 2021
The described project contributes to the following United Nations' Sustainable Development Goals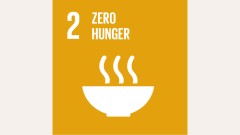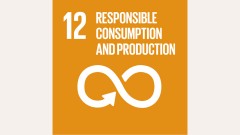 Goal 2: Zero hunger
Today, 795 million people still go hungry, and two billion people are malnourished. Hunger is not only the most significant health risk, it is also one of the greatest barriers to development. It contributes to flight and displacement and fosters hopelessness and violence. Today, the world produces enough food to ensure sufficient nutrition for everyone. However, due to insufficient infrastructure, trade barriers and armed conflicts, not all people have equal access to food.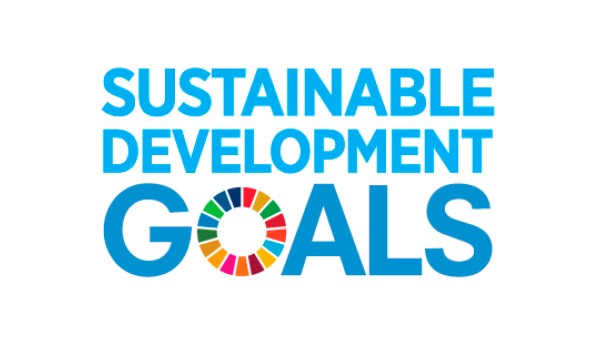 All United Nations member states adopted the 2030 Agenda in 2015. At its heart is a list of 17 goals for sustainable development, known as the Sustainable Development Goals (SDGs). Our world should become a place where people are able to live in peace with each other in ways that are ecologically compatible, socially just, and economically effective.