Electricity is in short supply in rural areas of many African countries. Mobisol solar power systems mean that local people can now generate their own energy – and even reduce CO₂ emissions.
Self-generated power
A fantastic idea for regions without access to a power grid: Mobisol mini-solar home systems. Installed on house rooves, paid by SMS (KfW Group/Thomas Schuch).
Until recently, the day started at 4.30am in the small Kenyan village. In the weak light of an oil lamp the young mother got her daughter ready for school. The light was so poor that it took nearly two hours before the girl could leave the house. "When she finally set off for school, I worried about her," says her mother. "We didn't have any power for charging up a mobile phone. If anything happened to her, no one could contact me."
A common situation in Kenya where many homes are not connected to the electricity grid. Yet the dark days are now a thing of the past for the small family in the village, as they have a solar home system on the roof that produces their own clean, affordable power. They use it to light their rooms and can also operate a television. And they even earn a little extra by charging up the neighbours' mobile phones.
Currently, only a few households in Kenya generate power from solar sources. But if the Berlin-based company, Mobisol, has its way, that will soon change.
The principle of self-provision
In Tanzania and Rwanda chargers for mobile telephones and stereo systems sell out fast; they are also the outcome of an impressive development. Hundreds of thousands of people now have a reliable source of electricity and many even run small businesses. Some families have purchased a fridge and sell cold drinks, others offer live sport events on their television or charge up mobile phones.
These new economic prospects are astonishing considering that there are virtually no power grids in operation beyond the city limits of many African countries. People often have no choice but to use fossil fuels. But today, 65,000 households in Tanzania and Rwanda produce clean and affordable power. They've taken their energy supply into their own hands, and Mobisol has helped them do so.
Read more below the photo gallery.
Village cinema
These Maasai tribesmen get together at night to watch television. The power they need is produced during the day with a Mobisol solar home system and saved in a battery.
Where there isn't a grid, people have to generate power themselves. This was Thomas Gottschalk's simple idea when he founded his company, Mobisol, in 2010. His approach: using photovoltaics to provide people with access to modern communication and electrical engineering. Gottschalk wanted to create an affordable and also eco-friendly alternative to fossil fuels – "off-grid" – i.e. independent of existing grids. "Today, our customers don't have to wait for the power grid anymore," he says proudly.
The principle is simple: Mobisol supplies a solar panel for the roof and a battery. The models range from 80W that primarily operates small to medium-sized electronic devices – up to a 200W version that is also enough to power a fridge or a stereo system. Customers lease the solar home systems that cost between EUR 500 and EUR 1,300. That's a major investment for many.
M-Pesa
M-Pesa is a payment system widely used in Africa. Transactions are completed via mobile telephone; users do not have to have a regular bank account. Cash is paid to a trader and transferred as personal, electronic credit. M-Pesa was implemented in Kenya in 2007 by mobile telephony companies Safaricom and Vodafone.
Learn more
That's why customers transfer the money via SMS in up to 36 monthly instalments via the M-Pesa mobile payment system – a model commonly employed in a region where hardly anyone has a bank account or access to the Internet. "Our business model would be virtually impossible without this system of payment," explains Gottschalk. "Cash payment would be much too complicated."
Key to the success story of the decentralised power supply is financing by KfW subsidiary DEG, who is facilitating the rise of renewable energies in sub-Saharan Africa. Photovoltaic systems not only ensure a constant supply of electricity, but also contribute to considerable CO₂ savings – to-date a total of 30,000 tonnes.
Mobisol started out with only a handful of employees and has now grown to accommodate 700 permanent staff, 600 of which work in several African countries for the Berlin-based firm. Mobisol trains technicians, maintenance and customer care staff and sales representatives in two academies on the continent. This means solar home systems can be repaired within 48 hours if need be.
About Mobisol
2010: Company founded
2011: First prototype of a solar home system
2013/2014: Successful business operations in Tanzania and Rwanda
2016: Expansion to Kenya
Furthermore, innovative technology allows the technical data of each system such as energy consumption and the payment morale of every customer to be tracked literally in real-time. The database in Berlin is updated automatically with a status report every three minutes.
Mobisol is providing help for people to help themselves with its photovoltaic systems in sub-Saharan Africa but supplying power is just the beginning. The company plans to facilitate a holistic development of rural regions. Local people should also be able to access other services that are necessary for economic and civic development – for instance health insurance.
DEG promotes
Deutsche Investitions- und Entwicklungsgesellschaft (DEG) is a subsidiary of KfW and promotes sustainable investments in developing and emerging-market countries. DEG has supported Mobisol GmbH since 2012 and assisted it ever since through various growth phases. In 2015, DEG extended a loan and invested in the company.
Learn more
Mobisol can play an intermediary role in this. Reliable instalment payments by customers serve as a credible recommendation to other companies and is thus for many proof of creditworthiness.
The impact of a more reliable and affordable power supply is, today, much greater than mere economic effects. Thanks to the solar home systems more than 180,000 children can now do their homework or play in lit rooms with their friends after sun-down.
"Another effect is that the air in living spaces is much cleaner and CO₂ emissions are lower," explains Gottschalk. "Many customers tell us how they feel so much safer at home because their houses are brightly lit." These positive reactions encourage Mobisol to provide even more people with access to clean electricity and promote development in the region.
Source
The report appeared in the KfW 2015 Annual Report. It was updated and expanded in January 2017 for KfW Stories.
See the issue
"Our vision is to equip every household currently lacking a power supply with a solar home system," says Thomas Duveau, business development manager at Mobisol. Although the company is just starting out in Kenya, success to date gives reason for optimism. Soon thousands of people will be able to assume responsibility for their own power supply.
Published on KfW Stories: Friday, 17 March 2017
The described project contributes to the following United Nations' Sustainable Development Goals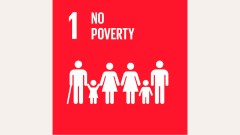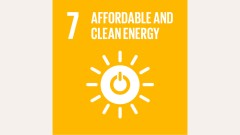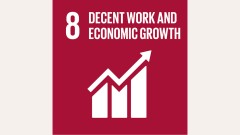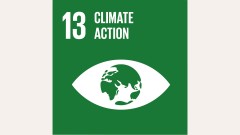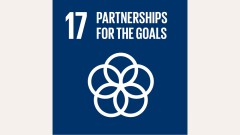 Goal 1: End poverty in all its forms everywhere
Around eleven per cent of the world's population lives in extreme poverty. In 2015 that figure was around 836 million people. They had to live on less than USD 1.25 a day. The global community has set out to end extreme poverty completely by 2030.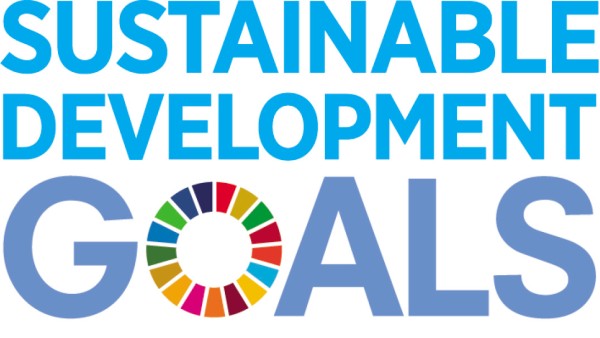 All United Nations member states adopted the 2030 Agenda in 2015. At its heart is a list of 17 goals for sustainable development, known as the Sustainable Development Goals (SDGs). Our world should become a place where people are able to live in peace with each other in ways that are ecologically compatible, socially just, and economically effective.