To ensure a good harvest even under extreme weather conditions, plants have to be especially adaptable. SeedForward relies on a sophisticated, chemical-free seed coating. The company won the KfW Entrepreneurs' Award 2019 for the state of Lower Saxony with its pioneering concept.
Video: SeedForward, winner of the KfW Entrepreneurs' Award 2019 for the state of Lower Saxony (KfW Group/n-tv). This video is only available in German.
Climate change and global population growth are challenges faced by agriculture. How is it possible, under increasingly difficult conditions, to guarantee food security for the world's population? How can soil stay or become productive? What do the cultivated plants need to deliver when drought and heat increase everywhere? These questions were the driving force behind agricultural and plant scientist Jan Ritter's (top photo) pursuit of organic farming projects in South Africa. Over a glass of wine, he discussed possible solutions with Jacob Bussmann, who was also conducting research in South Africa. At the end of the evening it was clear: we will find the solutions together!
Half a year later they trudged over a cornfield near Osnabrück wearing rubber boots. Familiar terrain for Jacob Bussmann – he helped on the farms of his parents and relatives from early childhood. Instead of taking over a farm, he studied forestry and environmental sciences and entrepreneurship. "My family background helps when I talk to farmers, I can fully understand the pressure they are under. They have to constantly innovate in order to remain competitive," he says.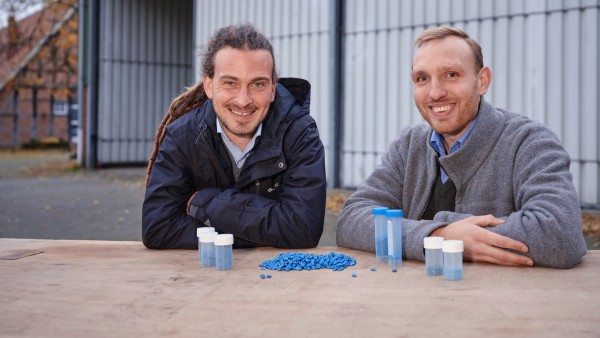 Complex coatings protect seeds
SeedForward, the company of Jan Ritter and Jacob Bussmann, dips seeds in a special treatment before they are planted. This coating of each individual seed contains many nutrients. It also protects the plant from pests, strengthens the roots and stimulates germination. "Every amateur gardener knows that the weather has an effect, but cannot predict it. Farmers have the same problem and therefore need seeds that guarantee efficient yields. At the same time, it should not leach out the soil and destroy insects," explains Jacob Bussmann. Together with Jan Ritter, he has developed a sophisticated formulation that does not rely on the optimisation of a single active ingredient. The synergies in their seed treatments increase the effect of the substances they contain. If one component of the treatment fails because it is not appropriate for the situation, another component takes over and ensures healthy growth. The company is a pioneer when it comes to the complexity of the composition and a patent application has already been submitted.
Read more under the image gallery.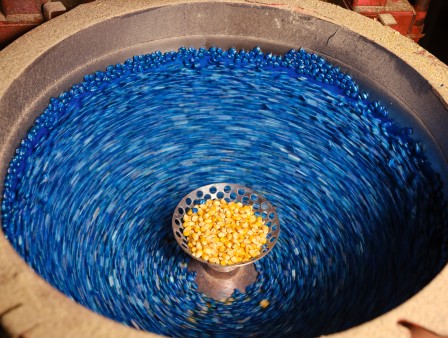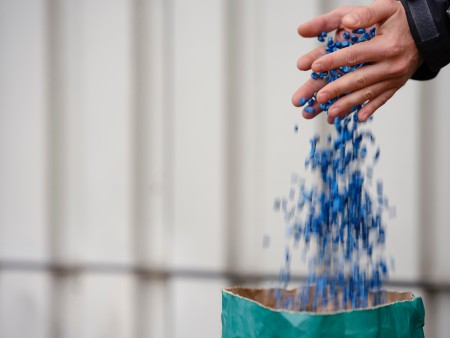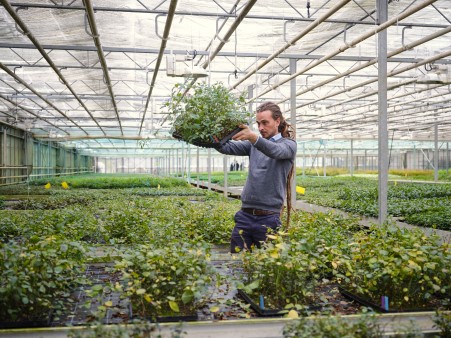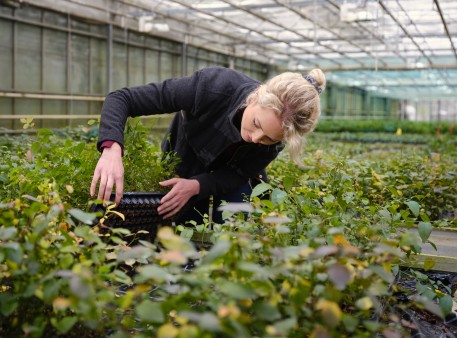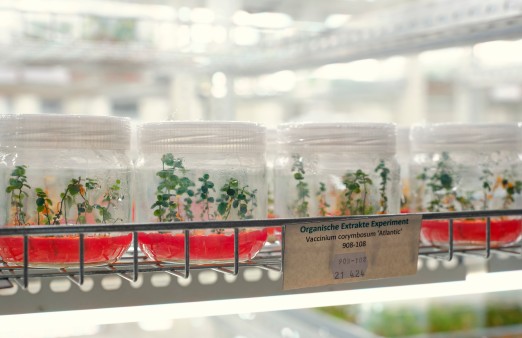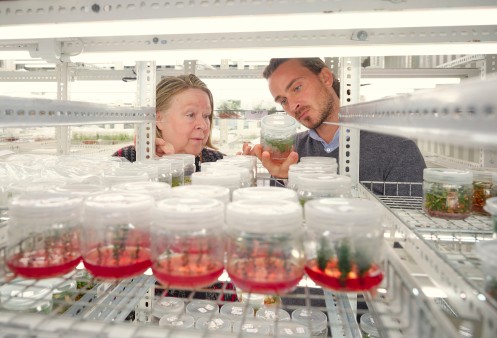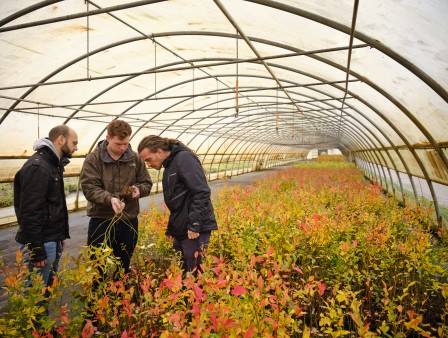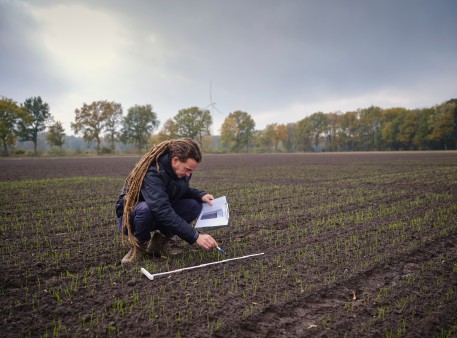 Maize seeds are coated with a sophisticated solution. It ensures strong roots and healthy growth – without chemicals and pesticides.
Environmental protection as a driver of innovation
For several years, many active ingredients have been subject to scrutiny or banned in the European Union for environmental reasons. Producers of seeds have been pushed into a corner and now they are looking for alternatives. SeedForward benefited from this development: at the right time, the founders were able to offer their almost fully developed seed coating, which dispenses with chemistry and costs about the same as competing products.
This was preceded by joint research, which began immediately after their encounter in Africa. The business partners moved back to Germany because the conditions for start-ups were better. An EXIST start-up grant secured the first year of the business, and the University of Osnabrück provided laboratories and rooms. "We still experimented a lot at home in the kitchen, like other great entrepreneurs in the famous garage," they both remember the exciting and busy time. While Jan Ritter was advancing the development of seed coating, Jacob Bussmann focused on building up a network of partners and financiers.
KfW Entrepreneurs' Award
KfW Entrepreneurs' Award (formerly the GründerChampions) selected the 16 state winners and one national winner for their business ideas in October 2019.
Learn more
"At the time, we initially concentrated on maize because it had to be planted soon. Maisguard, our first product, is now distributed through a leading seed distributor. We currently sell our solution for grain directly to farmers. Products for vegetables will come onto the market next year," says Jacob Bussmann.
Successful development took two years – a very short amount of time in the industry. But not everything went smoothly. When a promising strategic investor withdrew, it was unclear how to proceed. However, there was a great deal of interest in SeedForward and a newly formed foundation selected the company as the first funding recipient. Today, three years after it formed, ten employees work at the Osnabrück site. Funding is provided by public and private investors who support sustainable innovation. Demand is on the rise. And winning the KfW Entrepreneurs' Award 2019 also contributes to even greater visibility.
The incentive
However, the two business founders are interested in more than just healthy company development. "In the coming decades there will be more and more problems with extreme weather events. This threatens the security of food supply on a global scale," predicts Jacob Bussmann. "We don't just want to make products that are commercially successful. They also need to add value for society and the environment. We want to make a difference and show that economic success is also possible with sustainable products. It's great when we find imitators!"
The described project contributes to the following United Nations' Sustainable Development Goals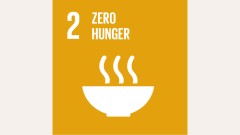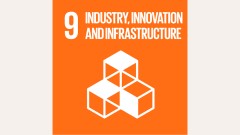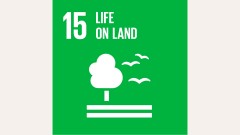 Goal 2: Zero hunger
Today, 795 million people still go hungry, and two billion people are malnourished. Hunger is not only the most significant health risk, it is also one of the greatest barriers to development. It contributes to flight and displacement and fosters hopelessness and violence. Today, the world produces enough food to ensure sufficient nutrition for everyone. However, due to insufficient infrastructure, trade barriers and armed conflicts, not all people have equal access to food.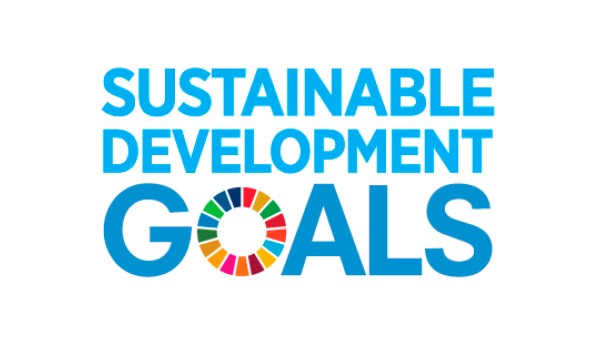 All United Nations member states adopted the 2030 Agenda in 2015. At its heart is a list of 17 goals for sustainable development, known as the Sustainable Development Goals (SDGs). Our world should become a place where people are able to live in peace with each other in ways that are ecologically compatible, socially just, and economically effective.
Published on KfW Stories: 28 November 2019.