Coffee made in a capsule machine is quickly prepared and enjoys popularity. The aluminium and plastic containers then end up in the rubbish bin – in Germany alone there are eight million every day. UniCaps has developed a capsule made from renewable raw materials and fills it with organically grown coffee and tea. The Brandenburg-based company was presented with the KfW Entrepreneurs' Award 2019 for this sustainable idea.
Video: UniCaps, winner of the KfW Entrepreneurs' Award 2019 for Brandenburg (KfW Group/n-tv). This video is only available in German.
Dirk N. Tillmann, founder and Managing Director of UniCaps, presses the button of a Nespresso® machine in the Frankfurt/Oder technology park. A short time later, the room is filled with the smell of fresh coffee with a slight caramel note – a newly developed variety with the brand name "My-CoffeeCup" that can now be bought in many supermarkets. The special feature: the capsules are environmentally friendly. They are made of starch and glucose as well as lignin, a waste product of paper and wood processing, and are therefore completely biodegradable. In ideal conditions they decompose after about 30 weeks. They are incinerated in household waste without emitting any harmful substances.
Dirk N. Tillmann, who founded UniCaps in 2016 together with Max Sandherr, understands his target group very well: 15 per cent of Germans own a Nespresso capsule machine. However, an increasing number of users has a problem with conventional capsules. The processed aluminium is suspected of being harmful to human health and is extremely durable. The light metal takes 150 years to decompose. "We were motivated by the search for an alternative for the market leaders Nespresso® and NESCAFÉ® Dolce Gusto®. The machines are on the market and in use. We are not on a crusade, but if we can make what already exists better, then a lot has been gained!"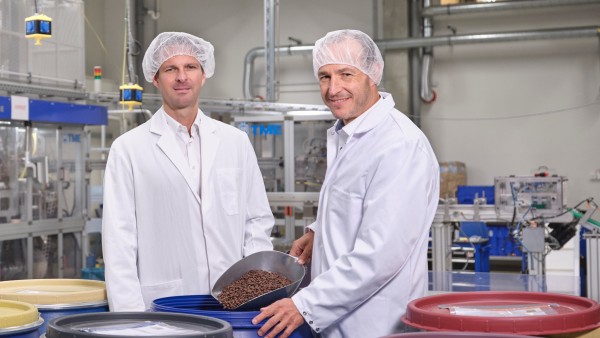 Two years spent fine-tuning the material mix
Development of the capsules was complicated and took two years. We initially focused on filling tea in capsules. "That was a complex technical challenge. After all, tea needs to develop as much aroma in 30 seconds than if it had brewed for five minutes," explains Tillmann. "Our secret is to gently break the tea leaves to increase the surface area. This way, they release the aromas and essential oils." The fast tea was launched under the name "My-TeaCup" with a large-scale marketing campaign in 2017. It was so successful that UniCaps was asked to put coffee in organic capsules. Today, production has quadrupled and coffee now accounts for the larger share.
Tobias Franke is the site manager of UniCaps and responsible for production. He takes a close look at the freshly delivered roasted coffee beans from Tanzania, Guatemala or Honduras. It is still quiet in the large hall, the next production run is currently being set up. This requires the equipment of three robot machines to be cleaned and the sequences to be programmed. Three employees operate the system. They named their robot colleagues Marie, Norbi and Tobi.
The "Lungo Bellissimo" is being filled today. The coffee beans are first ground and put into the silos. A pipe leads to the next unit, which puts the exact amount of ground coffee into the capsules. The closed containers are transported on the conveyor belt to the next machine, where they are packed into cartons.
Read more under the image gallery.
The ideal particle size and the exact quantity for each capsule are determined in the laboratory.
Other manufacturers also use UniCaps capsules
The filling system is not only designed for the company's own coffee and tea innovations. Other coffee manufacturers have long since turned to UniCaps to have their products filled into sustainable capsules. The market for products with environmentally friendly packaging is growing.
UniCaps currently has 16 different tea and nine coffee varieties in its portfolio. Before UniCaps launches a new product on the market, it is subject to many tests in its own laboratory. Two trained sensory experts make up the blends and determine how finely the beans are ground and how many grammes should be in one capsule to achieve the desired taste. "Many factors affect the raw material, the rain in the growth phase is one of them. The bitter substances fluctuate, and the wrong aromas can creep in. During development, humans are the most important factor, no algorithm can replace them," says Tobias Franke.
KfW Entrepreneurs' Award
KfW Entrepreneurs' Award (formerly the GründerChampions) selected the 16 state winners and one national winner for their business ideas in October 2019.
Learn more
Three years after its foundation, the company is on course for expansion. Production is being increased and market entry in France, Spain and Italy is imminent. The focus will also be on the USA in the future. Dirk N. Tillmann explains: "We need large and expensive machines and extensive financing through venture capital. The regional funding opportunities have helped us a lot in this regard." The founder never had any doubts about the project: "I come from an entrepreneurial family and am used to shaping things and facing challenges. I used to have a full-time job and could have led a quiet life – but building something of my own was much more appealing to me!"
The described project contributes to the following United Nations' Sustainable Development Goals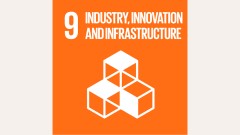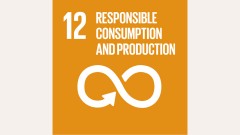 Goal 9: Build resilient infrastructure, promote sustainable industrialization and foster innovation
Non-existent or dilapidated infrastructure hinders economic efficiency and thus engenders poverty. When building infrastructure, the focus should be on sustainability, for example, by promoting environmentally-friendly means of transport. Factories and industrial facilities should also ensure that production is in line with ecological aspects to avoid unnecessary environmental pollution.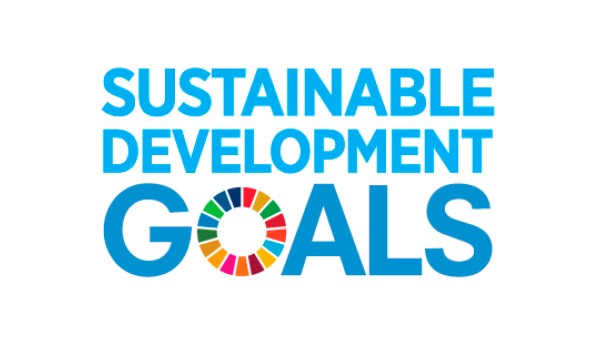 All United Nations member states adopted the 2030 Agenda in 2015. At its heart is a list of 17 goals for sustainable development, known as the Sustainable Development Goals (SDGs). Our world should become a place where people are able to live in peace with each other in ways that are ecologically compatible, socially just, and economically effective.
Published on KfW Stories: 7. November 2019.