Small owner-managed specialist retailers can sell their shoes on the online platform Schuhe24 and thus continue to survive alongside large mail-order companies. A clever business model that benefits Schuhe24, retailers and customers in equal measure. We would like to introduce the company that was crowned the national winner of the KfW Entrepreneurs' Award 2018.
Since our first report about Dominik Benner's company Schuhe24, a great deal has changed. We show how the start-up has developed (KfW Bankengruppe/n-tv). This video is only available in German.
You might think that Dominik Benner had a thing for shoes. Since 2015 he has been managing the business of the Internet portal Schuhe24, which is expected to generate sales of EUR 50 million in the current year. He has already been running the family business Schuh-Benner since 2012, a long-established retail chain with ten shops in the Rhine-Main area.
The 36-year-old Benner can't actually remember buying shoes for himself this year, and says: "Fashion doesn't interest us at all." It doesn't interest him or the 25 employees of Schuhe24. They sell shoes online in their offices in an old building in downtown Wiesbaden, Germany. Successfully. According to Benner, the company is profitable. It also become a flagship project of the start-up community. KfW is honouring the Wiesbaden-based company as the 2018 winner of the Hesse KfW Entrepreneurs's Award, which the bank has been awarding since 1998.
And that's what makes Benner's online shop so special: he wants to use it to help brick-and-mortar shops, i.e. owner-managed specialised retailers like Schuh-Benner. "We are a small yet innovative problem-solver," says Benner, who is a business economist with a doctorate from a Swiss university and held the position of managing director at an energy company after completing his studies. In 2012 he became involved in his parents' business after his father suddenly passed away.
In a nutshell, shoe retail in Germany is divided into three segments with stagnating sales of around EUR 13 billion a year. In rural areas, the individual retail store prevails while chains dominate in cities, and sales on the Internet are also growing. According to industry estimates, around 30 per cent of all shoes sold are ordered on platforms like Zalando, Otto or Schuhe24 and sent to customers' homes by post.
But while Zalando wants to sell fashion mainly to women between the ages of 18 and 35, Schuhe24 targets the 35 to 65 age group. 850 retail stores now sell online via Benner's platform. A successful online presence of their own would be too overwhelming for them. 70 per cent of these shops are in rural areas, primarily in the states of Hesse and Rhineland-Palatinate.
Read more under the image gallery.
From traditional operations to an innovative platform
For three years, Dominik Benner has headed up the family-run company Schuh-Benner. The veteran retailer has a total of ten shops in the Rhine-Main area.
Schuhe24 lets them take their business online. Benner estimates that between seven and thirty per cent of the online revenue is generated by stores linked to Schuhe24. This lets us "compensate for declining sales, in some cases even increase them and ensure that the stores can survive." And this, in turn, revitalises city centres.
The business relationships between the platform and the shops are governed by simple guidelines. The retailer lists their products, Schuhe24 sets the price and decides which of the more than 40 different online sales channels that Schuhe24 uses the products are offered on. Schuhe24 handles ordering and payment, the shops send the shoes that have been sold to the customers. For its services, the platform earns 15 per cent of the value of the merchandise plus three euros per order.
It is said that online clothing retail has difficult and simple products. Benner says that socks and underwear sell with no problem. Women's jeans, on the other hand, are "very difficult." Shoes are somewhere in the middle. Online clothing retail traditionally suffers from a very high rate of return. In the case of stores working with Schuhe24, the figure is lower because their (older) customers specifically buy brands they know and therefore very often only order shoes in one size.
Incidentally, raising the profile of brands is one of the strengths of traditional retailing. This is now also dawning on the large Internet retailers, which is why they, like Zalando or Amazon, are opening their first retail stores. And Benner also gives another answer to the question of what online retailers can learn from traditional retailing: giving advice. Schuhe24 helps customers over the phone, which pays off for the targeted older clientele.
Benner also dispels a misconception about online retail. You "are more likely to make a bargain in a physical store than online," he says, "a lot of customers don't believe that at all."
If there's anything that worries the optimistic young entrepreneur, who financed his business without outside capital, it is the search for programmers. "Most of them can only be found in Berlin," says Benner and that won't change either. The large Internet retailers are concentrated in the capital of the German start-up scene and they train shopware experts to meet their needs. To be closer to this special job market, Schuhe24 will open a location in Berlin at the beginning of next year.
In its current segment, Benner wants to "retain market leadership" and double the sales of Schuhe24 to EUR 100 million in the next two years compared to 2018. The company is also currently expanding abroad. The company has concluded its first contracts with brick-and-mortar retailers in Austria; expanding its business into Switzerland would be the next step. Finally, Benner will apply his business model, which, to his knowledge, is one-of-a-kind worldwide, to other product groups as well. Sportmarken24 for the outdoor segment is already up and running, as is Outfits24 for fashion. "Ultimately," says the Schuhe24 founder, "we aim to cover all the products of the German clothing market."
The described project contributes to the following United Nations' Sustainable Development Goals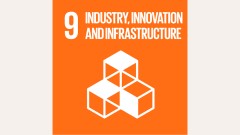 Goal 9: Build resilient infrastructure, promote sustainable industrialization and foster innovation
Non-existent or dilapidated infrastructure hinders economic efficiency and thus engenders poverty. When building infrastructure, the focus should be on sustainability, for example, by promoting environmentally-friendly means of transport. Factories and industrial facilities should also ensure that production is in line with ecological aspects to avoid unnecessary environmental pollution.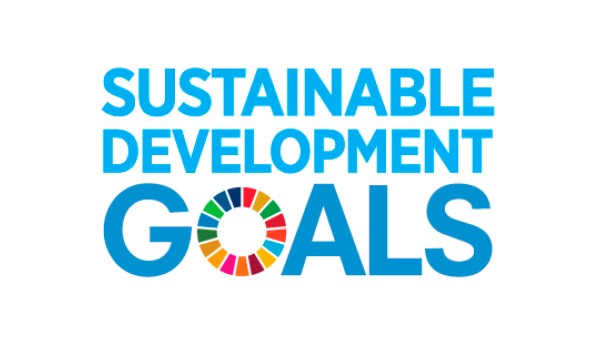 All United Nations member states adopted the 2030 Agenda in 2015. At its heart is a list of 17 goals for sustainable development, known as the Sustainable Development Goals (SDGs). Our world should become a place where people are able to live in peace with each other in ways that are ecologically compatible, socially just, and economically effective.
Published on KfW Stories: 12 October 2018, last updated 28 October 2019.