The healing power of plants is used in creams, medicinal teas or cough syrup. Strict rules apply to the use of medicinal essences or preparations. So where and how they are manufactured needs to be transparent. Claudia Valder from Systema Natura is committed to ensuring this transparency – for the benefit of consumers, producers and the environment. This commitment led to Systema Natura winning the regional KfW Entrepreneurs' Award 2019 for Schleswig-Holstein.
Claudia Valder puts on her lab coat in the small town of Flintbek, south of Kiel. Strict hygiene regulations also apply to work with natural substances. She develops new methods and produces plant prototypes; the products are then manufactured by cooperation partners all over the world.
"At Systema Natura we conduct supply chain management and technology transfer activities. That sounds quite dry," says Claudia Valder, smiling as she explains her concept with the help of a practical example: "Products that we eat or drink or that we use as creams or to help relieve cold symptoms often contain essential oils. These could be distillates made from rosemary, thyme, spruce or various citrus fruits. Systema Natura checks for fair farming practices that conserve resources, checks the purity of the products and the transparency of delivery routes. And it does this at a global level."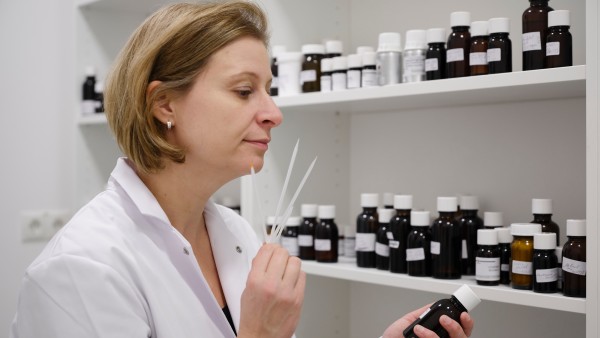 Since 2013 the supply chain must be traceable
Since 2013, the EU has legally required the traceability of substances used in medicinal products. This is intended to protect consumers from counterfeit products and maintain quality. But if it is not possible to clearly verify the supply chain, this could lead to some substances no longer being used in many medicinal products. This does not just apply to antibiotics; it also covers over-the-counter medicines such as cold remedies or traditional medicines used to combat digestive problems. Claudia Valder did not want to accept this impending loss. "As a pharmacist and perfumer, I have always been a fan of essential oils. They are so effective in gentle medicines for children, for example. I thought it was a shame that no one was really fighting to preserve these wonderful substances when the law changed. That was my motivation for becoming a founder – after all, the market is large and diverse."
Claudia Valder developed a comprehensive approach: she wanted to establish her expertise with the producers directly and create supply chains that would meet even the highest standards. Her vision was to develop the desired standards and methods in Germany as pilot projects and then manufacture the source materials with partners in producing regions, further processing them in central locations. "It is not possible to do that in back rooms. It requires a technical centre, many machines, a well-equipped laboratory and qualified staff. And it requires some capital," she says, summarising the thoughts she had at the time. The founder hired a team of consultants which recommended KfW as a financing partner.
Read more below the image gallery.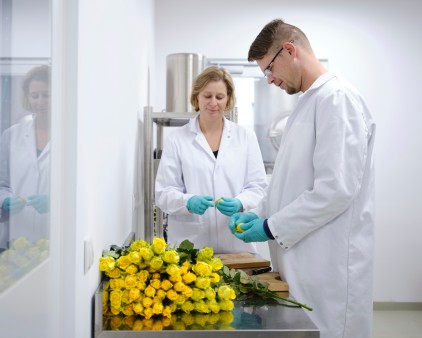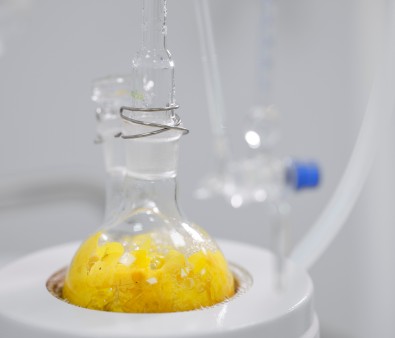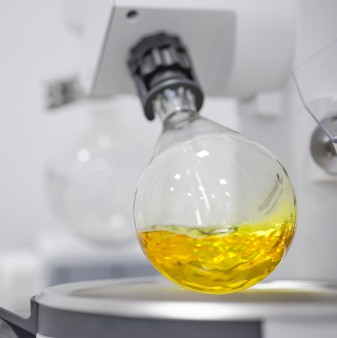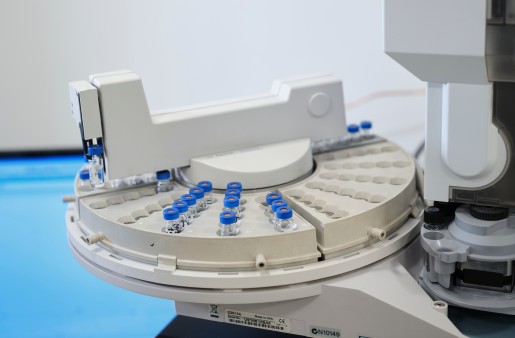 Precious oil made from rose petals was used to refine wine and cosmetics in ancient times.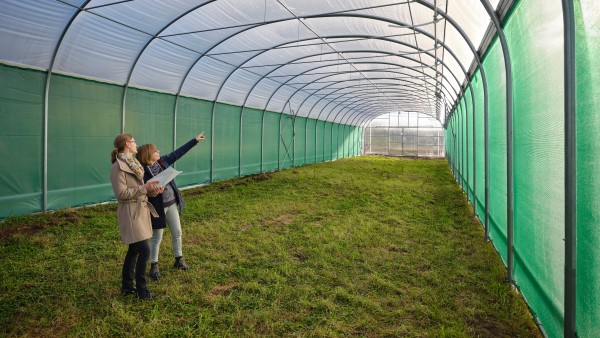 Visiting foreign manufacturers as a backpacker
She presented her ideas convincingly in Germany, but the challenge was greater in the countries where the natural products grew. Claudia Valder remembers her adventurous journeys: "Sometimes I travelled to remote and very traditional areas as a backpacker. Then I stood in front of people, wearing a backpack, and proposed a large-scale collaboration. They were initially a little suspicious. But I was ultimately able to win over many partners for a common goal."
The founder's plan worked out: manufacturers in the Mediterranean region and in many other countries are now part of Systema Natura. The German company helped to set up production in the region with appropriate machines, by introducing quality management and providing on-site training for the staff. This ensures the strict criteria for the supply chain. And it generates jobs for a lot of people who previously did not have many employment opportunities. Despite the commitment to purchase, partners are also allowed to produce for other companies and thus do not become dependent.
However, Claudia Valder used her founding idea to establish more than just reliable sales: "I manage my company like a family cooperative. There is a good deal of frequent communication between all parties. Producers from different companies who previously had nothing to do with one another also exchange experiences. Different cultures communicate and I think it is wonderful that I am able to enable and help organise it."
This open atmosphere can also be felt at the company's headquarters in Germany. The ten employees, the majority of whom are women, are happy to be in Flintbek. Some are able to work from a home office but commute from Hamburg because they value the interaction. Claudia Valder, herself a mother of twins, introduced core working hours to accommodate parents. "I place a lot of trust in my employees, and they can always talk to me. And I receive so much commitment and reliability in return," she says.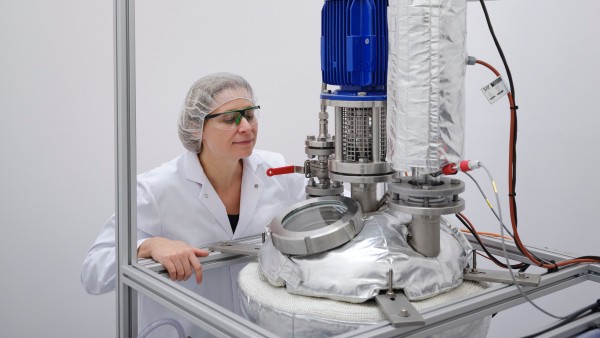 Supporter of the cradle-to-cradle concept
And, just like a family, a new offspring has joined SystemaNatura: a subsidiary called Sympaplant. A building extension and a greenhouse are currently under construction on the premises. This is where seeds will also be cultivated and the yield optimised before being grown by the company's partners abroad. As Sympaplant refines the products that come from SystemaNatura's supply chains, attention is paid to environmentally friendly technologies that save resources like water and energy and avoid using pesticides throughout the entire process chain.
Claudia Valder finds inspiration for her activities in the concepts of cradle-to-cradle and zero waste. "We promote a circular economy that takes the cradle-to-cradle principle seriously to avoid solid waste. For many products like orange oil, for example, this means using everything – the fruit's juice, skin, bitter compounds and colourants. We are also committed to crop protection and create alternatives to using pesticides. Establishing something sustainable that can potentially serve as a model in many places is very satisfying work," says the founder.
The described project contributes to the following United Nations' Sustainable Development Goals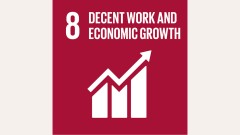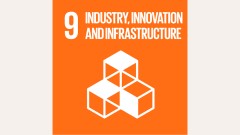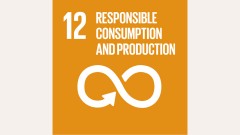 Goal 8: Promote inclusive and sustainable economic growth, employment and decent work for all
The economic growth of the past decades has come at the expense of natural resources and the global climate, and has long since reached ecological limits. If all people were to be given access to the quality of life that people accept as a matter of course in Germany, several planet Earths would be required to sustain it. Sustainable economic development reconciles social, ecological and economic development goals.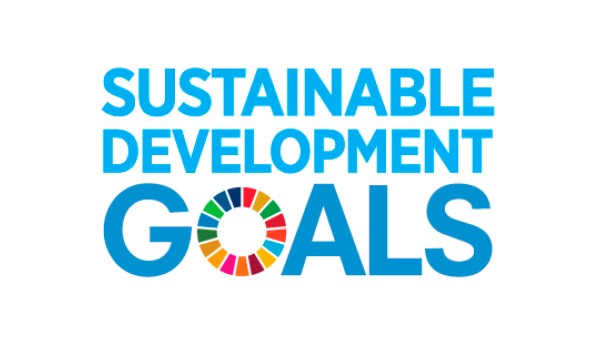 All United Nations member states adopted the 2030 Agenda in 2015. At its heart is a list of 17 goals for sustainable development, known as the Sustainable Development Goals (SDGs). Our world should become a place where people are able to live in peace with each other in ways that are ecologically compatible, socially just, and economically effective.
Published on KfW Stories: 5 December 2019.