Recharging at the nearest street lamp. If it were up to Knut Hechtfischer and Dr Frank Pawlitschek, that would be the future of driving. The founders of Berlin-based company Ubitricity GmbH have created a globally unique and efficient solution for charging electric vehicles and billing for mobile electricity.
How can you charge an e-car at a street lamp? Watch our video (KfW Group/n-tv)! This video is only available in German.
A visit to the EUREF Campus in Berlin always takes visitors on a journey into the future. In the German capital, where traditional forms of transport still predominate, nowhere does the energy and transport transition feel more palpable than here in the Schöneberg district – on the plot in the shadow of the historic Gasometer structure. Self-driving minibuses roll across the site in test operations, young entrepreneurs tinker with hydrogen engines and researchers from all over the world develop concepts for living in the smart city of the future.
There is hardly a better place in Berlin for the vision of Knut Hechtfischer and Dr Frank Pawlitschek. Ten years ago, the two founders and managing directors of Ubitricity GmbH went into business for themselves with a system that makes it much easier to charge electric cars. At the Ubitricity charging points – the company name combines the words ubiquitous and electricity – it is not the charging point that does the billing, but the customer's smart charging cable.
About the founders
Dr Frank Pawlitschek (l.) and Knut Hechtfischer have founded Ubitricity.
A smart mobile charging cable with an integrated electricity meter makes this possible. "The driver simply keeps our intelligent charging cable in the boot of their electric car, just like any other standard charging cable," explains Ubitricity Managing Director Pawlitschek, adding that: "A simple charging point on a street lamp, for example, would suffice for charging." The solution, which is as simple as it is clever, can be implemented by municipalities throughout the city much more cheaply and easily than installing a large number of conventional charging stations.
After all, the Berlin-based vehicle service provider's charging points – known as SimpleSockets – do not need metering and communication technology, which are all integrated into the charging cable. Instead, it is sufficient to simply install a charging point on a suitable street lamp, which the driver can activate with their smart charging cable. KfW also thought that this was an intriguing idea. It was involved in Ubitricity for a time through a venture capital fund investing in tech start-ups. "In the long term," Pawlitschek hopes, "it will be possible to integrate the electricity meter into the car itself. Many components like the communication technology are already installed in modern cars anyway."
Innovative company founders like Hechtfischer and Pawlitschek know all too well that some ideas are ahead of their time. Which was the case in 2008 – the year Ubitricity was founded. Back then, electric transport still had a shadowy existence in the consciousness of the public as well as in the plans of the domestic car industry. This was true even though ten years ago, many experts were already urging a transition to sustainable transport in order to achieve effective results in climate change mitigation.
"We have already installed 250 charging points in London."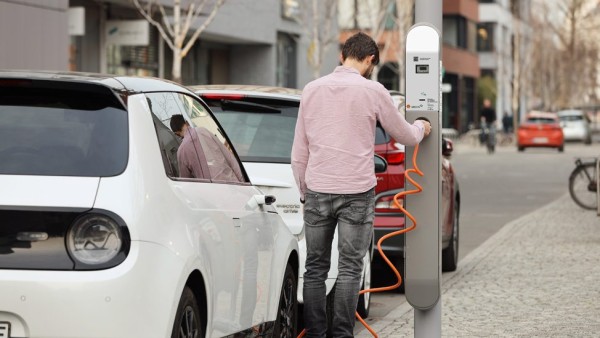 According to Germany's Federal Motor Transport Authority (Kraftfahrt-Bundesamt), two thirds of new cars registered in the country in the first half of 2018 still have petrol engines. Even though electric car registrations increased by 69.1 per cent, 17,234 electric vehicles accounted for just 0.9 per cent of the total. A serious obstacle for all potential buyers of electric cars is the sluggish expansion of the charging infrastructure. Using street lamps as charging stations would be a solution that could provide new momentum for the progress of electric vehicles on Germany's roads.
Electricity can already be accessed in this way at around 30 charging points in Berlin. However, if you want to see the technology in action, you may wish to take a trip to London, where the charging technology from Berlin enjoys special recognition. Together with the minority shareholder that joined the company last year, Siemens AG, Ubitricity recently won a successful tender in the UK capital as a provider of charging infrastructure.
Ubitricity has already completed testing with flying colours in certain boroughs of London. "We have already installed 250 charging points in London," reports company boss Hechtfischer with a measure of pride. Like his co-founder Pawlitschek, originally a lawyer by trade, he developed Ubitricity's basic technical idea and business model. For three years now, he has been concentrating on rolling out the mobile charging system in the United Kingdom.
The cosmopolitan city on the Thames is the ideal location for this. Due to its dense architecture, over 70 per cent of the inhabitants of the EU's most populous city do not have their own parking space. Electricity charging stations on private property are therefore rare and electric car drivers depend on public charging stations. The charging point on the English street lamp – which, incidentally, is slimmer and smaller than its German counterpart – also has much less impact on London's urban landscape than a large number of specially installed charging stations. And New York could soon follow in London's footsteps: Ubitricity also recently won a climate action competition in the US metropolis. City leaders, who are favourably disposed, are assessing a potential pilot project there.
Given the international interest in the smart charging technology from Berlin, one could almost assume – as is so often the case – that the prophet would get little credit in their own country. In fact, the situation in German cities and municipalities is often more difficult than in other countries due to the many players involved in expanding the charging infrastructure. Nevertheless, especially in the state of North Rhine-Westphalia, Berliners have already been able to convince municipalities such as Iserlohn, Unna and Velbert of the merits of their idea in partnership with local municipal energy providers. And for the Ubitricity visionaries, their hometown of Berlin is still at the top of the priority list.
Published on KfW Stories: Friday, 26 October 2018
The described project contributes to the following United Nations' Sustainable Development Goals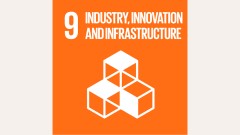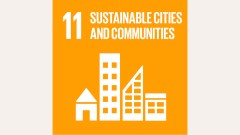 Goal 9: Build resilient infrastructure, promote sustainable industrialization and foster innovation
Non-existent or dilapidated infrastructure hinders economic efficiency and thus engenders poverty. When building infrastructure, the focus should be on sustainability, for example, by promoting environmentally-friendly means of transport. Factories and industrial facilities should also ensure that production is in line with ecological aspects to avoid unnecessary environmental pollution.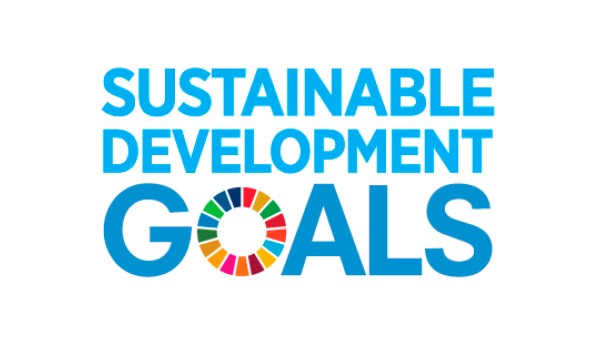 All United Nations member states adopted the 2030 Agenda in 2015. At its heart is a list of 17 goals for sustainable development, known as the Sustainable Development Goals (SDGs). Our world should become a place where people are able to live in peace with each other in ways that are ecologically compatible, socially just, and economically effective.