Something is happening in the Horn of Africa. Ethiopia is aiming to move up into the ranks of the emerging economies by 2025. This grand vision is receiving support with a broad-based commitment from KfW.
About Mrs Schommers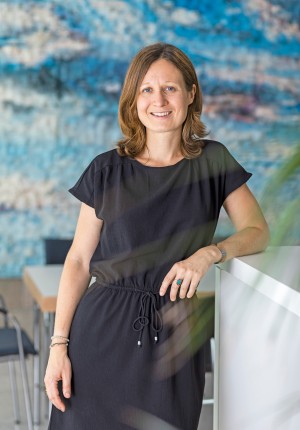 Amrei Schommers has worked at KfW Development Bank since 2012 and is responsible for activities in Ethiopia in his capacity as a country representative.
The oldest sub-Saharan nation with a common cultural heritage, the source of the coffee that was brought to Arabia 1,700 years ago, has made great strides. The economy has been growing for years; child mortality has been drastically reduced in the last 20 years; the enrolment rate in schools was a solid 85 per cent in 2015; and the percentage of extremely poor people has fallen to 26 per cent. These figures represent success and fit into the grand vision the new Prime Minister Abiy Ahmed has been promoting since 2018: by 2025 Ethiopia no longer wants to be considered a developing country. To do this, the country is opening itself to the global market, mainly by building and operating large industrial parks.
Over 30 of these facilities are intended to supply the world with clothing bearing the label "made in Ethiopia", which could create 350,000 jobs. To ensure that sufficient expertise is available, KfW subsidiary DEG has promoted a vocational training centre for specialists in the textile industry using funds from the German Federal Ministry for Economic Cooperation and Development (BMZ) develoPPP.de programme since 2017. Vocational students receive theoretical and practical training in three-month-long intensive courses. In addition to skills in printing and labelling of clothing, they also learn about environmental and social standards.
KfW Development Bank has been committed to improving development opportunities in Ethiopia on behalf of the Federal Ministry for Economic Cooperation and Development since 1964 – and has provided more than 1 billion euros to date. The development bank's commitments are wide-ranging, including support for small farmers to reforest damaged areas as well as improved conservation of natural areas. Over 100,000 young people benefit from investments in vocational schools and teacher training. Education plays a key role in advancing the country's development and creating opportunities for the growing population, which includes an increasing number of refugees from neighbouring countries. Sharing practical expertise is an important part of this process, with success stemming from the involvement of the industrial sector and private enterprise according to the German dual vocational training model. Another key aspect is the expanded range of available occupations, which now includes professions that the country desperately needs, such as industrial mechanics.
Read more under the image gallery.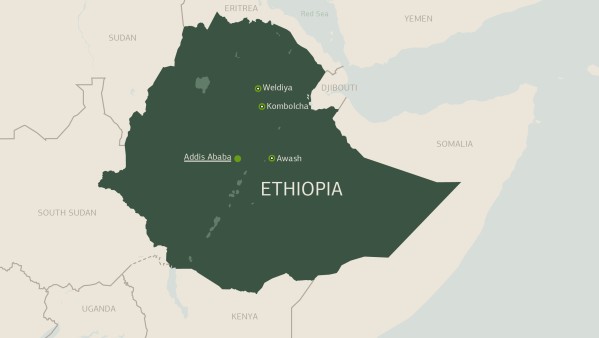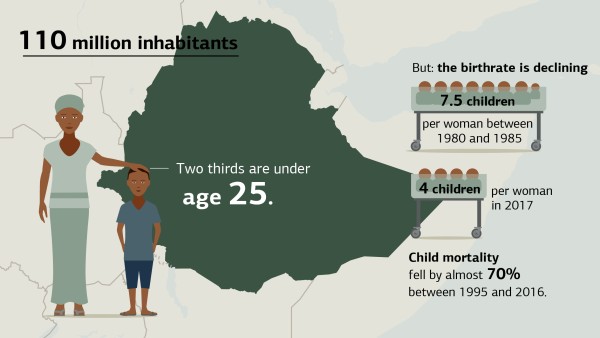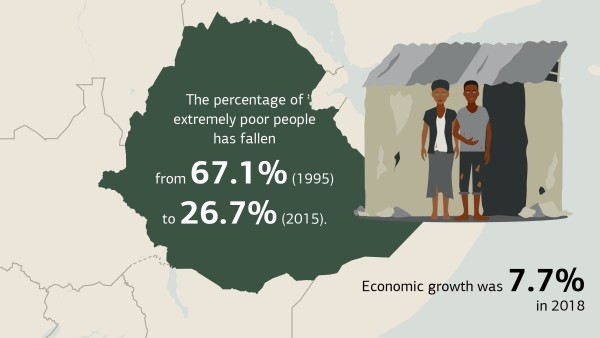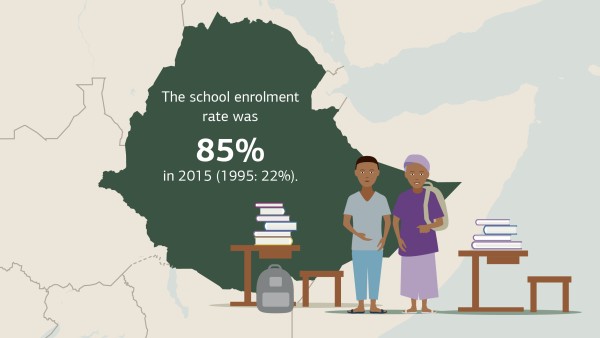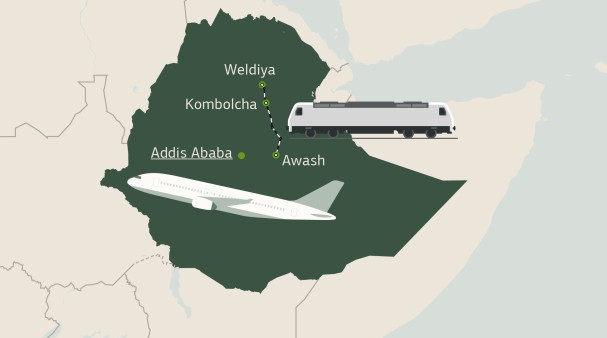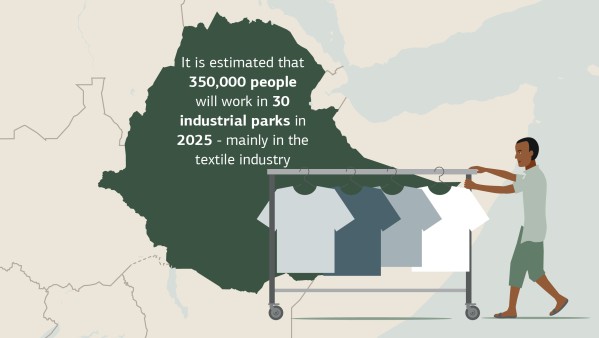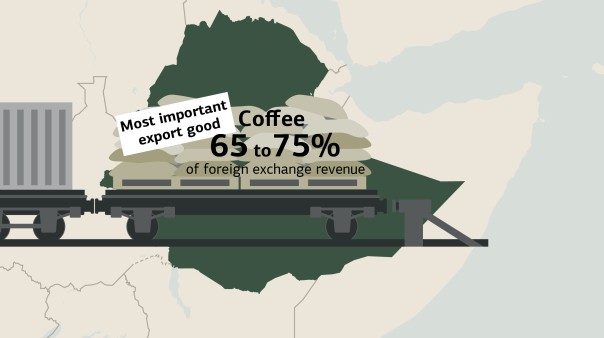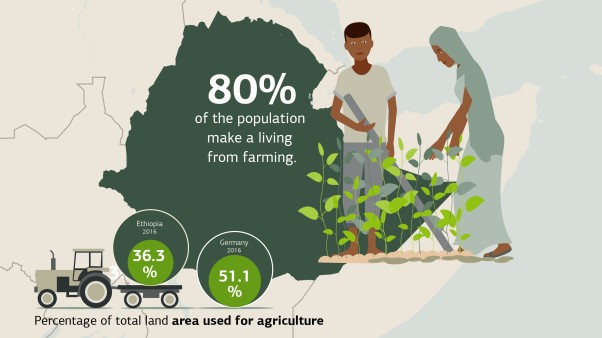 Ethiopia is opening up to the global market. Large-scale industrial parks are emerging. The nation on the Horn of Africa wants to end its status as a developing country by 2025.
"The local people expect jobs and visible progress."
Even though the economic transformation is accompanied by additional political changes like the peace agreement with Eritrea, reconciliation talks with the opposition and justice reforms, many changes are happening too slowly for the local people, who expect jobs and visible progress. And the population is growing. Of the more than 105 million inhabitants, two-thirds are under 25, including many refugees from neighbouring countries and internally displaced persons. According to the Human Development Index, which takes educational opportunities and life expectancy into account in addition to gross national income per capita, the country only ranks 173rd out of 189.
Source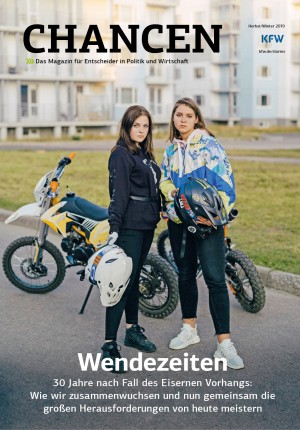 This article was published in the autumn/winter 2019 issue of CHANCEN magazine "Wendezeiten".
To German edition
KfW is supporting Ethiopia on its way to an emerging economy
During the German G20 presidency, the German Federal Government initiated the G20 Africa Partnership in 2017 and initiated the Compact with Africa (CwA) with the Federal Ministry of Finance as the lead agency. These moves were aimed at accelerating reform processes like those in Ethiopia and strengthening the general conditions for private investment, investment in infrastructure, economic participation and employment.
The Federal Ministry for Economic Cooperation and Development combined the CwA project with reform partnerships, including in Ethiopia. This provides the government with financial support according to the principle of "expect and encourage" under the condition that it achieves pre-agreed reform steps. The objectives are to promote sustainable economic growth and create more jobs. This is also a further building block for Ethiopia's grand vision.
The described project contributes to the following United Nations' Sustainable Development Goals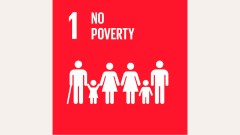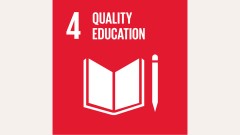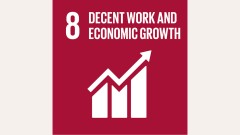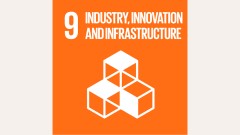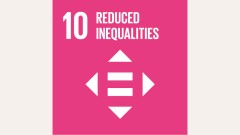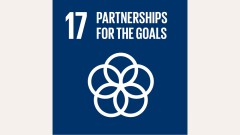 Goal 1: End poverty in all its forms everywhere
Around eleven per cent of the world's population lives in extreme poverty. In 2015 that figure was around 836 million people. They had to live on less than USD 1.25 a day. The global community has set out to end extreme poverty completely by 2030.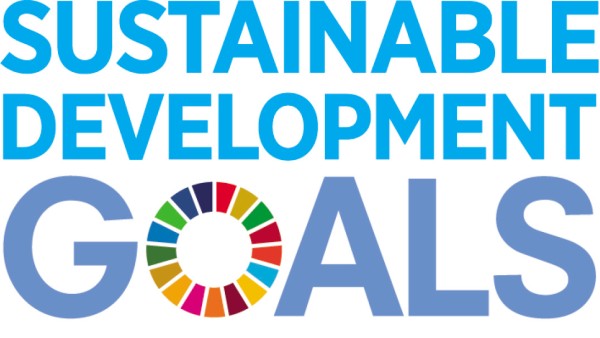 All United Nations member states adopted the 2030 Agenda in 2015. At its heart is a list of 17 goals for sustainable development, known as the Sustainable Development Goals (SDGs). Our world should become a place where people are able to live in peace with each other in ways that are ecologically compatible, socially just, and economically effective.
Published on KfW Stories: 22 October 2019