Varnish manufacturer Weilburger Graphics in Bavaria relies on a digital production system, thus increasing sales. Up to 22,000 tonnes of varnish can currently be produced per year instead of 14,000 tonnes.
Video: The company Weilburger Graphics relies on digitalisation (KfW Bankengruppe/Media TV). This video is only available in German.
Adhesives, additives and water are pumped out of the tanks by the tonne. They automatically flow through pipes on the ceiling into the intended stainless steel container where they are processed into varnishes. Production is in high gear. However, there is just a single employee standing in the 2,000 square metre production hall of Weilburger Graphics in Gerhardshofen in Bavaria, Germany. He is able to control the entire varnish production process using a tablet. However, this has not resulted in job cutbacks. "On the contrary. Since the new system began operation, we have hired around ten per cent more staff, particularly in the logistics department. We need them to keep up with increased production," says Managing Director Günter Korbacher.
Just a few years ago, some of the systems in operation were still from the 1980s. Now a state-of-the-art manufacturing system is used for production at Weilburger Graphics, a company that produces adhesives, inks and varnishes for printing companies. Employees control the system using tablets or a permanently installed screen. "Depending on the desired product, they enter the necessary quantity of the required liquid on a touchscreen," says Technical Manager Dr Jutta Richter (top picture). The 14 tanks and containers are connected to the system with data cables.
Production times have been drastically reduced
"With the new system, we have shortened production times considerably," says Managing Director Günter Korbacher. In the past about five tonnes of varnish were produced within two hours, now that number has increased to 30 tonnes. Up to 22,000 tonnes of varnish can currently be produced per year instead of 14,000 tonnes. But a lot had to be done before the system could be put into operation. As early as 2014, Dr Jutta Richter, who has worked for the company for more than 20 years, began planning together with colleagues and external consultants. "A feasibility study showed that we needed more space and more height for a new system," says Jutta Richter. The dispatch warehouse was therefore converted into a new production hall. To do this, the base plate needed to be reinforced, and a new compressed air system and a medium-voltage station were installed. A new dispatch warehouse was also created.
The system cost around seven million euros
While the old system continued production, complex construction of the new one began in July 2018. The roof had to be opened to allow the 6.40-metre-high, 3.30-metre-wide and 2.3-tonne heavy tanks to be transported into the building by crane. After seven months the production system went into operation on schedule. The new system cost around seven million euros. Part of it was financed by a digitalisation and innovation loan from KfW. "This system is an investment in the future to ensure our prospective ability to compete on the international market," says Günter Korbacher.
The company supplies printing companies in 70 countries
The company currently has a 15 per cent share of the European market for printing varnish. "With the new system, we expect to achieve a market share of around 40 per cent over the next two years," says the Managing Director. The 140-year-old long-established company with 115 employees already supplies printing companies in 70 countries today. Whether perfumes, medicines, cosmetics, cereals or chocolates – almost every consumer already has held the varnishes made by Weilburger Graphics in their hands in the form of printed packaging.
The described project contributes to the following United Nations' Sustainable Development Goals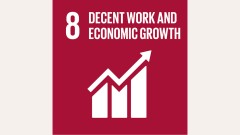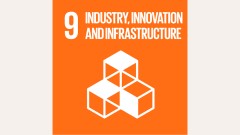 Goal 8: Promote inclusive and sustainable economic growth, employment and decent work for all
The economic growth of the past decades has come at the expense of natural resources and the global climate, and has long since reached ecological limits. If all people were to be given access to the quality of life that people accept as a matter of course in Germany, several planet Earths would be required to sustain it. Sustainable economic development reconciles social, ecological and economic development goals.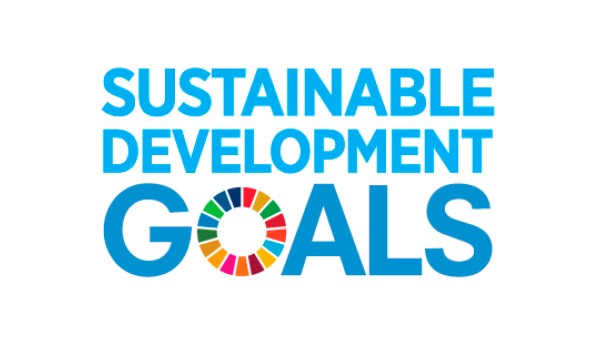 All United Nations member states adopted the 2030 Agenda in 2015. At its heart is a list of 17 goals for sustainable development, known as the Sustainable Development Goals (SDGs). Our world should become a place where people are able to live in peace with each other in ways that are ecologically compatible, socially just, and economically effective.
Published on KfW Stories: 22 November 2019.