Whether the iCafé in Kabul, the sewing workshop of Poshak Istanbul or Tarbeyat High School: in the Afghan capital Kabul, the entrepreneurial spirit is growing even in uncertain times.
The ACGF Foundation promotes the establishment and growth of companies in Afghanistan (KfW Bankengruppe/Breuer).
The coffee machine in Shahr-e-Now is in full swing. The sewing machines are chattering away in Kart-e-Seh. And in Dasht-e-Barchi, the girls' voices calling to one another on the playground are drowning out the rest of the neighbourhood. Anyone who visits the iCafé in Kabul, walks through Poshak Istanbul's sewing workshop or watches the pupils of Tarbeyat High School will sense vibrant activity everywhere, even a new kind of optimism.
"None of this would have been possible without a loan," says 34-year old Mohammad Naser. He is standing in his factory in southwest Kabul checking his employees' work. In 2006, he and his brothers founded Poshak Istanbul, a fashion label for men's suits. The family comes from the textile industry, the brothers are trained as tailors and worked in the industry in Iran. Like many Afghans, they lived in exile during the civil war and the years of Taliban rule. After the fall of the Taliban in 2001, they saw an opportunity to set up a business in their home country. The industry was at rock bottom, and they recognised the opening in the market.
"Istanbul sounds like a faraway place to people," says Naser explaining the name of his brand. For him and his brothers, suits are the most prestigious discipline in tailoring. "They look fantastic on any man, they are a symbol of modernity, and if you can tailor suits, you can tailor anything." A suit from Poshak Istanbul costs between 70 and 80 US dollars. The fabrics are supplied from India, the United Arab Emirates and China. "We would like to work with local textiles, but hardly any are produced," says Naser.
Their company is still an Afghan model of success. Naser set up his company on just 100 square metres in 2006 with a loan of 1,000 US dollars. It was clear from the outset that Naser wanted to expand. And so he took out more loans. Naser and his brothers have received loans totalling 1.5 million US dollars to date. The 100 square metres of production area have now grown to 1,500 square metres. The number of employees has grown from 30 to over 300. "We produce close to 100,000 suits a year," says Naser, "nobody else in Afghanistan can do that." The company has made a name for itself in recent years. And Naser has signed contracts with a dozen organisations and companies including WHO, UNDP and Ariana Airlines. "Poshak Istanbul even makes the uniforms for the staff of the presidential palace," says Naser.
Foundation helps companies like Poshak Istanbul
People like Mohammad Naser were able to build successful companies thanks to a foundation called ACGF (Afghan Credit Guarantee Foundation). In 2004, its predecessor was founded under the name CGF-A and co-initiated by DEG – Deutsche Investitions- und Entwicklungsgesellschaft mbH, a wholly owned subsidiary of KfW. The idea behind the Cologne-based foundation: a stable economy, work and income are essential elements of a peaceful society. In a country like Afghanistan, which struggled with war and the economic problems that came with it for decades, people's entrepreneurial spirit first has to be awakened. And banks have to be persuaded to grant the necessary capital to entrepreneurs. By insuring loans for small and medium-sized enterprises, ACGF helps banks as well as borrowers. The foundation is financed by the German Federal Ministry for Economic Cooperation and Development (BMZ), DEG and the World Bank. ACGF's foundation assets amount to 7.5 million euros.
"We create incentives for banks to grant loans to people who would otherwise not be considered creditworthy, thus encouraging entrepreneurship," says Bernd Leidner, CEO of ACGF. The volume of the loans is between 1,000 and one million US dollars. To date, ACGF has insured loans valued at 228 million US dollars, more than 5,250 loans in total, with an average default rate of 1.4 per cent per year. The importance of ACGF is also shown by the fact that 50 per cent of all loans to Afghan small and medium-sized enterprises are backed by ACGF. This means that many loans would probably not have been approved had ACGF not existed.
Read more under the image gallery.
Girls from Tarbeyat High School during lessons.
Private school for 1,800 children
Tarbeyat High School, too, would probably not exist in its present size if ACGF had not guaranteed the loan to Director Muhammad Arif Fetry. You can hear Fetry's private school in the Dasht-e-Barchi neighbourhood before you see it. Loud voices of young girls echo across the schoolyard. 1,800 children between the ages of six and 17 attend the school. The girls in the morning, the boys in the afternoon.
For 25 years Director Muhammad Arif Fetry taught at UN schools in Pakistan and Iran. In 2007, the now 55-year-old returned from exile to Afghanistan with the aim of promoting youth in his own country. "I firmly believe that a country can only develop if future generations have a good education," says Fetry. He speaks softly and with a firm voice and wears a black suit and glasses. He could also be the director of a private school in Europe – if it weren't for the 16 surveillance cameras monitoring every corner of the building and the black assault rifle leaning against his desk. Girls' schools are still targets of attacks in Afghanistan. This is the reason why an armed security guard is standing at the entrance. But Fetry sees progress. When he founded the school in 2009, it only had capacity for 450 pupils. With the help of a loan totalling 155,000 US dollars, Fetry was able to expand the school step by step from 2013 onwards. A physics and chemistry laboratory was added first, followed by a playground for the children, and finally additional classrooms and an assembly hall. Fetry hopes to receive the next loan in 2022. "We think long term," he says.
Girls in grey school uniforms and white headscarves are running around the playground. They look on in awe as their teacher performs experiments with the Bunsen burner. In another room they are singing traditional songs into microphones. Students pay around twelve euros a month for the private school. This is a lot for most Afghan families, but a sensible investment in the future of the children. In public schools the classes are often overcrowded and the teachers poorly trained. The atmosphere at Tarbeyat School is lively, the teachers dedicated to their work. This fills Fetry with pride. "I loved going to school as a child, so I really wanted to become a teacher. I hope this passion rubs off on our students," says Fetry.
"Many universities do not even have a proper library or working Internet."
A place for young people
Nargis Azizshahi picks up where Fetry leaves off. In 2017, the now 30-year-old founded the iCafé in Shahr-e-Now to create a place for people to meet after school and university. "After finishing my master's degree, I realised that there was no place for us young people to meet," she says over a cappuccino in her café. "Many universities do not even have a proper library or working Internet. I wanted to create a place where people could meet with their friends, learn and talk." This is the only way, says Azizshahi, that new ideas can emerge. "I believe in teamwork," she says and adds with a smile, "and in good coffee." To make her dream come true, Azizshahi took out a loan equivalent to 25,000 US dollars. She says that the loan she received thanks to the backing of ACGF gave her a sense of security and confidence in her business plan. "It isn't just that the loan is partially insured, when a financial institution supports your business concept, this creates confidence."
Right now, most of her café is a construction site. Azizshahi wants to remodel the third floor. The outer façade also has scaffolding. In May, a terrorist attack in the neighbourhood destroyed all the windows and mirrors in the café. "This is the danger we live with here," says Azizshahi, "but at least it has given me a reason to rebuild the café and adapt it to customer needs." These include: a library, a larger non-smoking area, more quiet corners.
A role model for Afghan women
Azizshahi personifies the young, committed Afghanistan. Not only does she work in her café, she also has a full-time job in the Afghan Ministry of Mines and Petroleum. When she's not in the iCafé, she keeps an eye on what's happening on her iPad: how many orders have been received? How high were sales today? What products need to be reordered?
In spite of her other job, she tries to show up at the café as often as possible. Most of all, so other women can see her there. Azizshahi knows that most entrepreneurs in Afghanistan are still men. Even at ACGF, less than one percent of insured loans are taken out by women. Both ACGF and Azizshahi want to encourage women to take the step towards becoming entrepreneurs. This year, ACGF has lowered the credit threshold from 10,000 to 1,000 US dollars because the large sum involved may have deterred women in the past. This is also where KfW wants to focus in the future: KfW Development Bank is currently working on a project to improve access to financial services for business start-ups and young enterprises. BMZ has already committed funds; the project will be implemented with ACGF as a partner in Afghanistan. "We are also considering offering higher rates of cover for women – by insuring more than 90 per cent of the loan, for example. Normally we guarantee more like 70 per cent," says Bernd Leidner.
"Women keep asking me how to set up a company," says Azizshahi. She recently taught a student how to run a café for six months. "She now has plans to open her own restaurant," says Azizshahi. "My real goal is to see my ideals put into practice by other people."
Azizshahi, Fetry and Naser have shown that entrepreneurs can accomplish something even in crisis-ridden Afghanistan. Educated, well-dressed and carrying cappuccinos, they are a sign of hope for future generations.
The described project contributes to the following United Nations' Sustainable Development Goals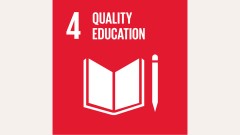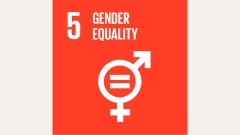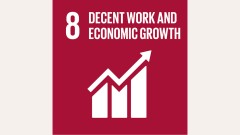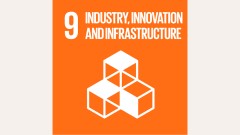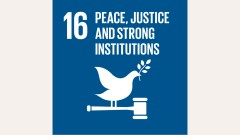 Goal 4: Quality education
Refusing people access to education means depriving them of a basic human right – and of important development prospects for individuals and society. Education enables people to improve their political, social, cultural, and economic situations. Worldwide, 58 million children and 63 million young people still do not have access to primary and secondary schools. 90 per cent of all children with a disability never go to school. 781 million people are illiterate. 7.5 million people with functional illiteracy live in Germany alone.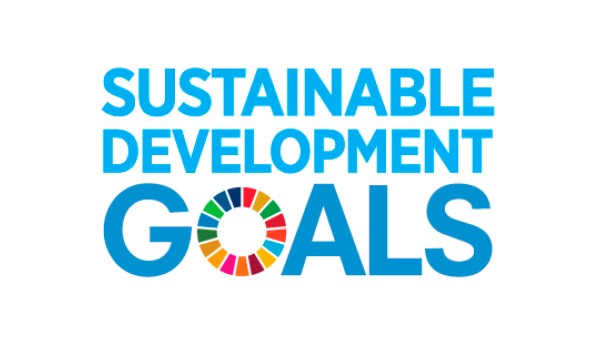 All United Nations member states adopted the 2030 Agenda in 2015. At its heart is a list of 17 goals for sustainable development, known as the Sustainable Development Goals (SDGs). Our world should become a place where people are able to live in peace with each other in ways that are ecologically compatible, socially just, and economically effective.
Published on KfW Stories: 6 March 2020.