Tip: Activate javascript to be able to use all functions of our website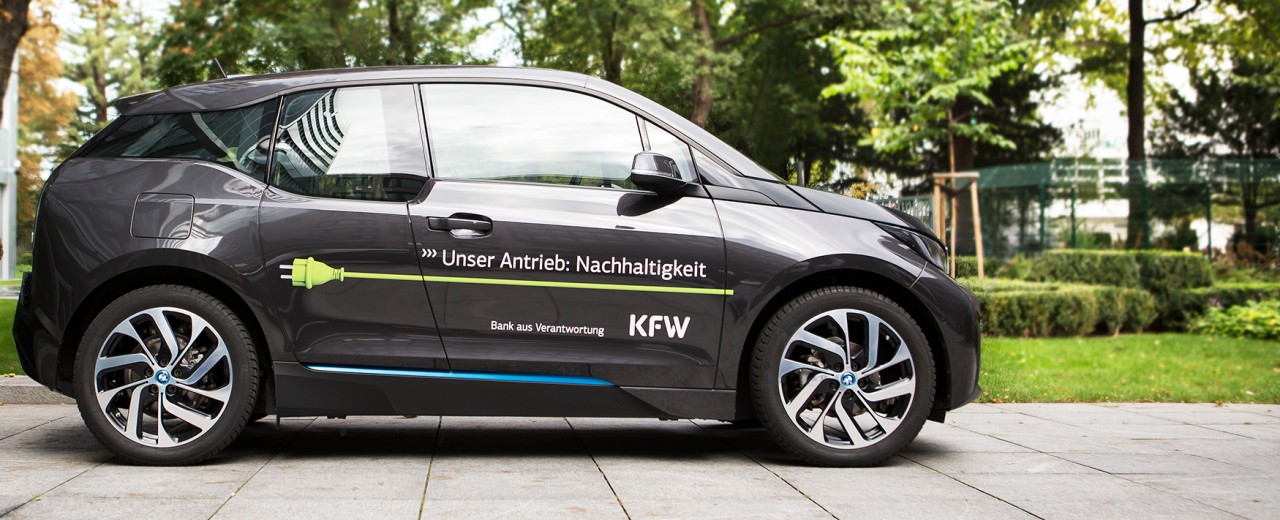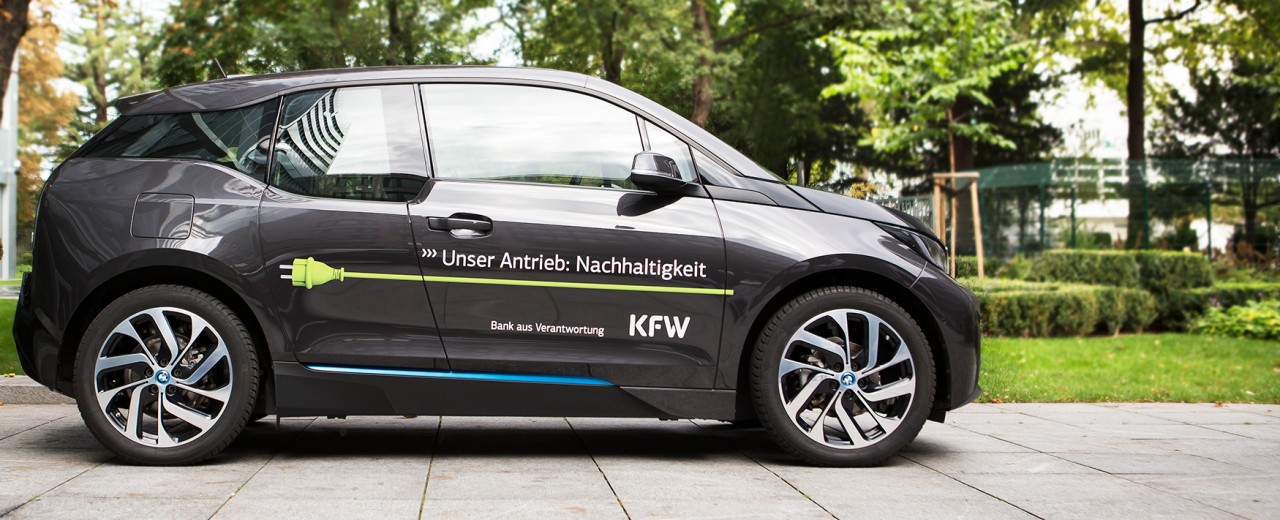 Electromobility comes to KfW's vehicle fleet
Electromobility plays an important role in reducing our reliance on fossil fuels, and thus helps to cut CO2 emissions. The German Federal Government has set itself the target of increasing the number of electric vehicles licenced in Germany to one million by the year 2020 and to six million by 2030. These targets cannot be achieved without establishing and expanding the necessary infrastructure in the form of charging stations.
As a pioneer with respect to the use of building and vehicle technology that preserves the environment and conserves resources, KfW has set up charging stations at its premises in Bonn, Berlin and Frankfurt. The stations can be used by employees, guests, and the company's own fleet of electric vehicles. It is particularly worth noting that we are the only German bank to set up charging stations near two disabled parking spaces. The installed charging stations allow electric vehicles with or without a communications interface to be charged using the latest standard in charging technology. At the charging station set up in the underground car park of the Westarkade building in Frankfurt up to four vehicles can be charged at the same time.
The electricity is provided free of charge as part of a pilot project that runs until the end of 2014.
We will be making even greater use of efficient and environmentally friendly vehicles as part of our fleet in the future. KfW has been using a variety of hybrid vehicles since the end of 2013. Another, purely electric vehicle was added in early 2014 in the form of a BMW i3. These measures enabled us to achieve our target for the 2013 – 2014 period of reducing the CO2 emissions of the administration and fleet vehicles to an average of less than 130g/km.