Tip: Activate javascript to be able to use all functions of our website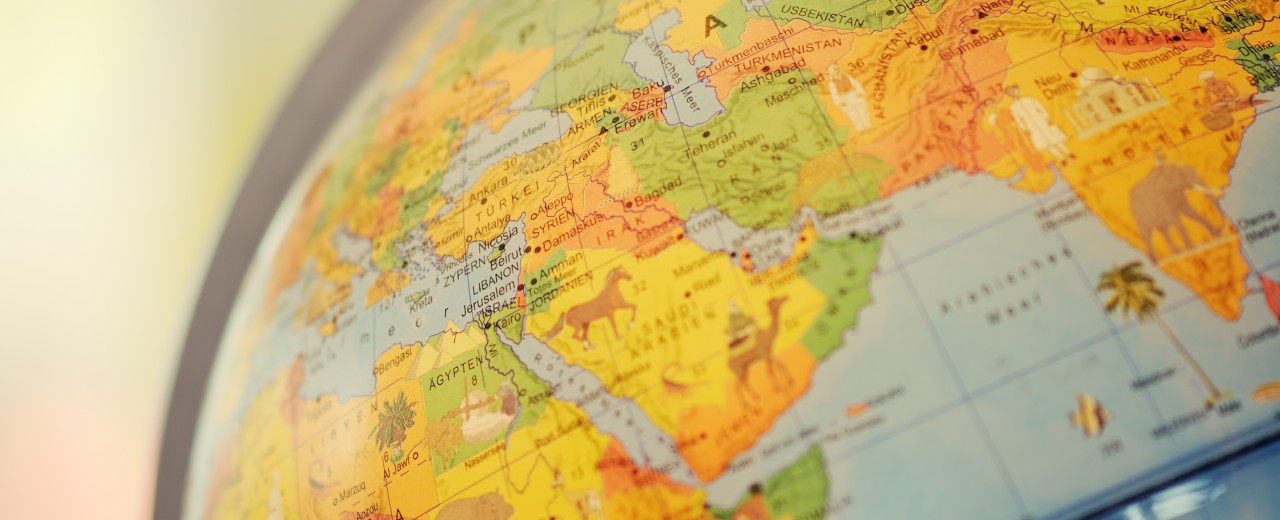 KfW Research
Global Economy
Focus on Economics
The German Federal Government regards private sector investment as crucial to Africa's economic development. However, German enterprises so far have invested relatively little in Africa. A key mechanism available to the Federal Government for promoting foreign direct investment is its set of foreign economic policy instruments. There is constant debate about whether to expand these promotional instruments with the aim of increasing the engagement of German firms in Africa. We have therefore examined the extent to which these instruments are effective in the African context and whether increasing the volume of guarantees for investments, for example, would lead to the desired result.
How effectively do Germany's foreign trade and investment promotion schemes support investment in Africa? (PDF, 339 KB, non-accessible)
Economics in Brief
Trade conflicts, Brexit, sanctions, geopolitical confrontations and now the coronavirus outbreak: Difficult international conditions are putting constant pressure on global trade. This is not just afflicting Europe's exporters but also causing a noticeable slowdown in economic activity in the euro area.
However, the weakness was not spread equally across all sales markets of European exports last year. Rather, the loss of momentum since 2017 has been mainly due to China and the dynamic Asian economies that are closely intertwined with that country. So in addition to the trade conflict, other factors such as the transition of the Chinese growth model, the accelerated expansion of e-mobility and the downswing in the global electronics cycle have probably also played a role in the region's slowing demand for European goods.
Export weakness under the microscope: Where are the headwinds in the euro area coming from? (PDF, 86 KB, non-accessible)
Focus on Economics
International shipping releases more CO2 emissions than all of Germany. Already today, however, there are enough viable technological solutions to prevent this. Many stakeholders are also aware of the problem and going new ways. But many conditions pose a challenge, such as inadequate legal frameworks. Still, the momentum that can be observed in some segments of maritime shipping can teach very valuable lessons.
Climate action in shipping is very similar to global climate action but the stage is much less complex. In this sense, maritime shipping can be seen as a laboratory in which new solutions are developed and trialled. This Focus puts a spotlight on this aspect and discusses selected strategies for new avenues.
Sustainable maritime shipping and climate action (PDF, 225 KB, non-accessible)
Amid a contraction in overall economic output in Germany, the euro area's largest economy, the monetary union as a whole nevertheless managed to achieve meagre growth of 0.2% on the previous quarter.
We are now more sceptical about the further outlook than in the spring. The most recent business surveys show that there is no end in sight to the industrial recession. The escalating trade conflicts and the UK government's confrontational Brexit strategy are both taking their toll.
We therefore expect the economic weakness to continue until mid-2020 and have downgraded our growth forecast slightly to 1.0% for the current year and sharply to 0.7% for the coming year.
KfW Business Cycle Compass Eurozone September 2019 (PDF, 183 KB, non-accessible)
Focus on Economics
It is easy to call for structural reforms to boost productivity and economic growth. Their implementation is complex, however, as it requires decisions on the design and, hence, the composition, timing and sequence of changes, as well as decisions on the design of the policies through which reforms are implemented. The political and economic factors that determine the introduction and implementation of structural reforms are therefore diverse.
Structural reforms – easier said than done (PDF, 339 KB, non-accessible)
Focus on Economics
Côte d'Ivoire is currently planning its transition from developing to emerging economy. The basis for this is an ambitious development plan by the government, which provides for a structural transformation of the economy and aims to make the robust economic growth more inclusive. A key role will be played by targeted expansion of the industrial base and modernisation of agriculture. In this respect the West African country has already enjoyed some success. However, for transformation of the agricultural sector to succeed, further specific improvements are required to the economic framework. The more swiftly these changes take place, the more likely it is that Côte d'Ivoire can achieve its ambitious development goals.
Côte d'Ivoire – more than just cocoa! (PDF, 290 KB, non-accessible)
Focus on Economics
Ethiopia plans to join the league of emerging economies by 2025. This vision received new momentum under Prime Minister Abiy Ahmed, who has been in office for the past year. The emerging industrial sector occupies a key position in this endeavour. But whether this sector will be able to lay the economic foundation for further expansion must be critically assessed with a view to Ethiopia's past and future development and slowing global economic growth.
Ethiopia in 2025: an up-and-coming industrial hub in Africa? (PDF, 310 KB, non-accessible)