Self-help groups and public relations work for gender diversity: Many people feel alien in their own bodies. Jacqueline Grundner wants to support them with her start-up business.
When Jacqueline Grundner swaps her skirt for a pair of trousers, binds her breasts, and covers her face with a coloured beard, people sit up and take notice. When Jacqueline becomes Jack, people are bemused. Just as they were this summer at the cultural festival in Essen, when Grundner transformed women into men with brushes and make-up at her Drag-King booth. Grundner wants to raise awareness about multisexuality. But not just that: she wants to help those affected and offer psychosocial support for people with transgender, intergender or queer backgrounds. This prompted her to leave her secure job and plunge into the adventure that is her social start-up.
The 30-year-old plays with her identities, and doesn't want to be unequivocally one or the other. For her, gender is largely a social construct that is worth challenging. "Presenting myself as a man in public might involve overcoming a degree of reluctance to some extent, but it is also an act of liberation from prevailing social norms. Yet being transgender is not something a person decides to do; it is an important part of our identity, and suppressing it means interfering in personal autonomy", said Grundner.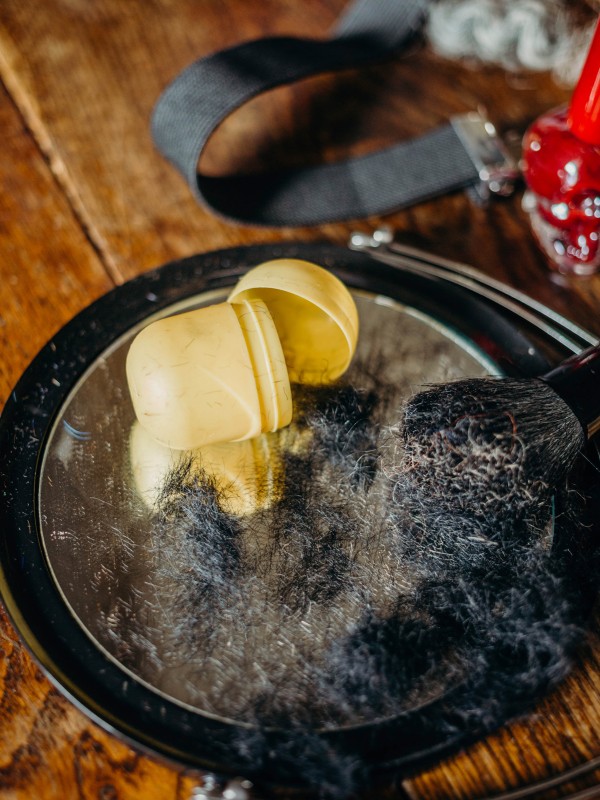 The assistance that Grundner wants to offer includes moderating self-help groups, support with everyday life, and public relations work for gender and sexual diversity. Grundner herself identifies as queer, and diversity is a big topic in her life. The same goes for working with mentally ill people: "I know that there is a large unmet need for helping my target group, and that society still exerts significant pressure on ambiguous identities. This situation fosters the development of mental illnesses among transgender, intersexual or queer people."
Alongside working with those affected, the entrepreneur also wants to fight for social acceptance and combat the related discrimination: "I'd like to help make our society a little more open, colourful and diverse."
A year ago, Jacqueline, who at the time was working as a social worker, took her business idea "tausendundein plateau" to the Social Impact Lab for a grant. The lab is a joint initiative between KfW Stiftung, Prof. Otto Beisheim Stiftung, Franz Haniel & Cie. GmbH and Social Impact gGmbH, which has the aim of helping people with social innovation ideas who want to change the world. These social entrepreneurs receive professional support with setting up their enterprise, including use of a coworking space in Duisburg.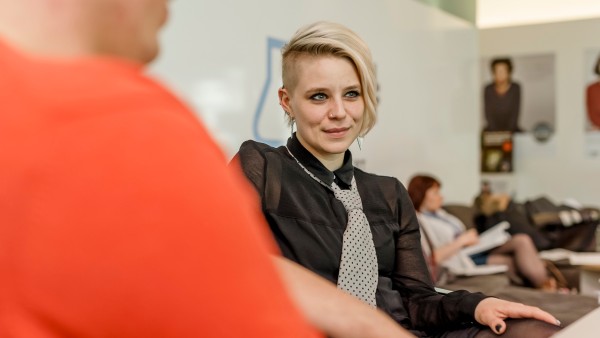 "Tausendundein plateau is an excellent example of a social start-up as it tackles a hugely important issue", said Martina Köchling, Programme Director at KfW Stiftung. "For the first time, Jacqueline Grundner is offering social services to people whose gender identity, sexual and romantic preferences deviate from the norm. These people and welfare associations are now just waiting until she is finally able to get started with her project."
For Grundner, the lab is a place for support and exchange. Since January she has been attending workshops there, writing business plans and concepts and familiarising herself with policies and legal texts. Having the security of a salaried position never really impressed her. "I'm not a sensation seeker who constantly needs an adrenalin rush", she said, "but I do have a certain fearlessness." So for Jacqueline Grundner, her start-up was a logical step. Moreover, it is important for her that those affected do not need to pay for this help themselves, and that the costs can be absorbed by the framework of public services.
To achieve this, she is taking on the huge administrative burden and is applying to the Rhineland Regional Council for authorisation to work as an independent, non-profit provider of integration support.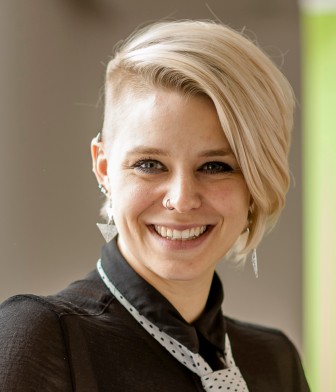 "Society continues to exert huge pressure on ambiguous identities."
Grundner first came into contact with the topic of drag kinging, i.e. switching uninhibitedly from woman to man, through workshops. She has managed transgender cafés and queer groups, and for a year appeared in public as Jack. She wrote her thesis at the Osnabrück University of Applied Sciences about the construction of gender as a challenge for social work.
After obtaining her bachelor's degree she started as a social worker in the fields of youth welfare and social psychiatry, and found that although a number of her clients considered themselves queer, there were no specific services available for them. This is where Grundner is now starting with her project.
The name "tausendundein plateau" (a thousand and one plateaus) is derived from the abstract theory book entitled "Mille Plateaux" (A Thousand Plateaus) by philosopher Gilles Deleuze and psychoanalyst Félix Guattari, considered by some to be the secret founders of queer theory.
Until she is officially able to support her first clients, Grundner doesn't want to spend the time just sitting at a desk. It is then that she swaps her pen for a brush, stands before her client like a painter in front of a canvas, and darkens their eyebrows with an effortless motion. She loves making the transition from woman to man visible at her Drag-King booth. This also provides people who are not queer with an opportunity to analyse their own identity.
Published on KfW Stories: Monday, 27. November 2017
The described project contributes to the following United Nations' Sustainable Development Goals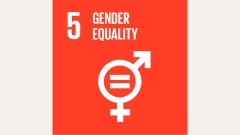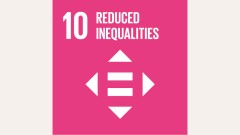 Goal 5: Achieve gender equality and empower all women and girls
International studies and estimates show that women are still at a disadvantage nearly everywhere in the world and are robbed of their rights. The majority of poor people and the majority of all illiterate people are women. Each year, nearly 300,000 women die due to complications during pregnancy or birth, and 99 per cent of them are in developing countries. According to a study for the World Health Organization (WHO), over a third of all women in the world have been victims of physical or sexual violence.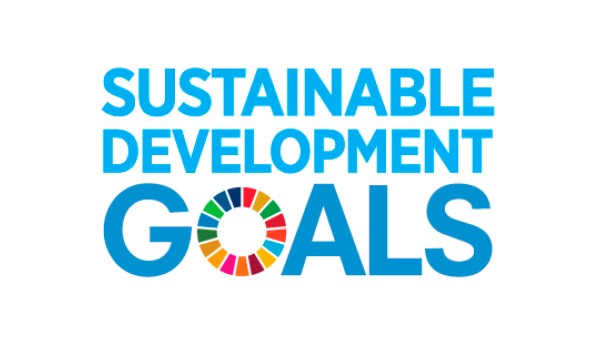 All United Nations member states adopted the 2030 Agenda in 2015. At its heart is a list of 17 goals for sustainable development, known as the Sustainable Development Goals (SDGs). Our world should become a place where people are able to live in peace with each other in ways that are ecologically compatible, socially just, and economically effective.