Many adults leave the countries of Central America in search of work. The young people left behind in Guatemala, El Salvador and Honduras often slip into crime. A programme supported by KfW is successfully offering alternatives.
Everyday life in Central America is influenced by violence, especially among young people. In some large cities in Honduras, El Salvador and Guatemala, criminal youth gangs known as "maras" control entire districts. Gangs wage war against each other, with the murder rates among the highest in the world. Gang members extort protection money, thereby forcing small shop owners to close down. This hampers economic development throughout entire regions, fuels mistrust among neighbours, a fear of strangers, and, for many, leads to a life of poverty and unemployment.
Another problem is that many Latin Americans emigrate to the USA, leaving their children behind. Some of these minors grow up with their relatives, while others are left to their own devices – and often end up joining a criminal gang. In Honduras, which is one of the poorest and least developed countries in Central America, almost half of the population is under 15 years of age. Together with CONVIVIR, KfW Development Bank has supported a prevention programme in Honduras since 2014 that offers young people prospects to prevent them falling into crime. Similar programmes have been carried out in Guatemala since 2016 and in El Salvador since 2017.
The partner in the Honduran project is the social development fund FHIS, which received a loan of EUR 10 million on behalf of the Federal Ministry for Economic Cooperation and Development (BMZ). The project is currently being implemented in three communities: Siguatepeque, Gracias and La Lima. Parks and sports facilities are being established along with youth clubs and cultural centres.
"The local population is involved in the individual construction efforts and thus identifies strongly with the programme," says Kathrin Gütschow, who works in the KfW Regional Office in Honduras, is responsible for social projects, and has lived in Central America for 20 years. "We want to create safe public spaces that strengthen the community and ensure people can feel safe on their own doorsteps again, even in the dark," she explains.
Alongside building public facilities, the CONVIVIR programme aims at strengthening the social and vocational skills of young people. A wide range of courses are offered depending on the local needs, including painting, mobile phone repairs, baking bread and hairdressing, as well as training sessions where young people learn how to teach children to play football or basketball.
Read more under the picture gallery.
Development cooperation projects in dangerous countries
DR Congo
Poachers slaughter elephants in national parks, eat the meat and make a profit from the ivory. The population of wild animals like rhinoceroses, eastern lowland gorillas or okapis is dwindling, not least due to marauding rebel groups. There are repeated deadly attacks on park managers and rangers in the national parks. The photo on the left shows gamekeeper Erik Mararv, who was shot by elephant poachers. Three of his colleagues died. KfW supports the management of six nature conservation areas, in part, in cooperation with the WWF. "The projects are not just about helping to protect species. They are also about providing more safety and better working conditions for the rangers," says Karin Derflinger from KfW. Better ranger training, equipment and measures for protecting the animals in their natural environment are supported.
Dossier
In many countries, development cooperation involves risks for helpers. In our dossier we describe where and which dangers may occur.
To the dossier
"Self-confidence and a sense of community are fostered in every group, and important issues are raised, such as how to cope with conflicts," adds Kathrin Gütschow. Some 450 young people have already taken part in the vocational courses alone.
Since there are not very many jobs in Central America, these are designed to enable young people to manage their own small shop later on. "The further training opportunities are well received, but the difficulty sometimes is keeping the young people motivated over a course that lasts three to four months." Many are simply not used to going to school every day.
Source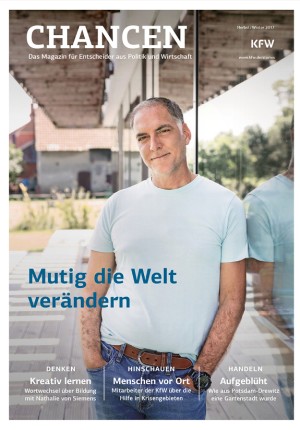 This article complements the picture gallery about development cooperation in the autumn/winter 2017 issue of CHANCEN "Mut".
To German edition
"It is impressive to see how young people flourish when given the opportunity to do so," says Kathrin Gütschow, talking about the success of the programme, which is soon to be extended to three other communities in Honduras with another EUR 6 million from the Federal Ministry for Economic Cooperation and Development (BMZ).
According to the KfW employee, conflicts between divided parts of the city have already been resolved thanks to the joint planning of construction measures. "With CONVIVIR we are also able to ensure that young people do not join violent groups because of a lack of prospects," she explains.
Published on KfW Stories: Tuesday, 12 December 2017
The described project contributes to the following United Nations' Sustainable Development Goals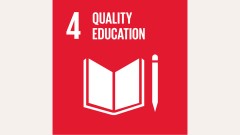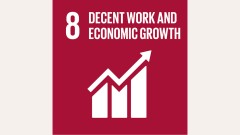 Goal 4: Quality education
Refusing people access to education means depriving them of a basic human right – and of important development prospects for individuals and society. Education enables people to improve their political, social, cultural, and economic situations. Worldwide, 58 million children and 63 million young people still do not have access to primary and secondary schools. 90 per cent of all children with a disability never go to school. 781 million people are illiterate. 7.5 million people with functional illiteracy live in Germany alone.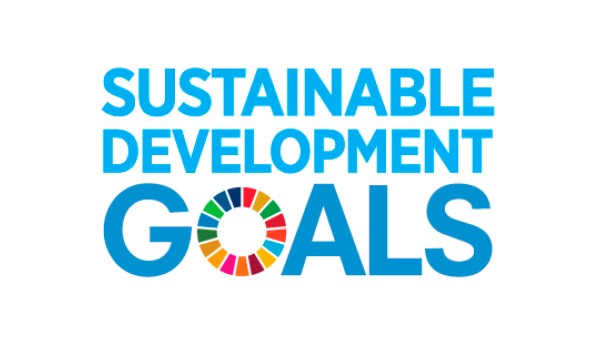 All United Nations member states adopted the 2030 Agenda in 2015. At its heart is a list of 17 goals for sustainable development, known as the Sustainable Development Goals (SDGs). Our world should become a place where people are able to live in peace with each other in ways that are ecologically compatible, socially just, and economically effective.