The TUMO Center for Creative Technologies in Armenia is an educational centre, specialised on technology and design, where teenagers can learn free of charge. TUMO's managing directors Marie Lou and Pegor Papazian talk about their project and its expansion to Berlin.
Video: Visiting the Erevan TUMO centre (KfW Bankengruppe/Begisheva/Schuch).
What is TUMO?
Marie Lou Papazian: TUMO is a place where students can come after school to experience and experiment with technology. Our aim is to help them make better choices later in terms of work and career. We work with 12 to 18 year olds. This is an age where you're eager to learn and find out what things are really like. We want to give every young adult the opportunity to understand what is available and to help them achieve their maximum potential.
Pegor Papazian: Armenia inherited a Soviet education system that didn't really encourage creativity. It had nothing in terms of digital media. Another goal is to provide an alternative to that. I find most kids go to school because they have to not because they want to, but I believe that even if kids hate to study, they love to learn. We would like Tumo to make it easier for them to learn.
How was TUMO founded?
Pegor Papazian: Tumo was founded on the initiative of Sam and Silva Simonian, an Armenian couple from Texas. Most Armenians live outside of Armenia but many are still very attached to the idea of Armenia as a nation and Armenia as a country. Initially they provided funds for the building in which Tumo is located. In a next step they set up a philanthropic project dedicated to the youth of Armenia.
Read more under the image gallery.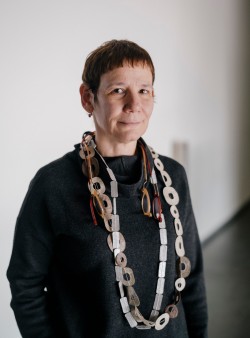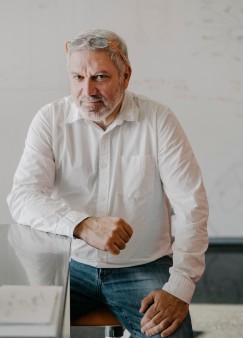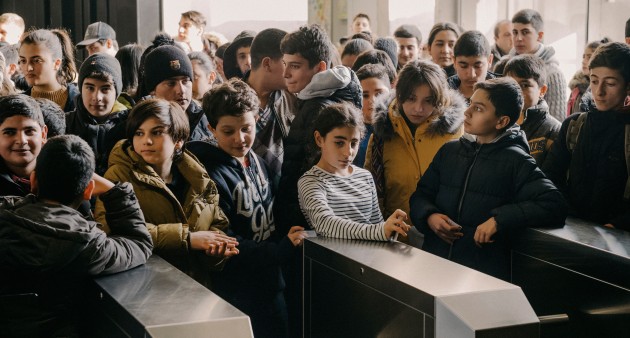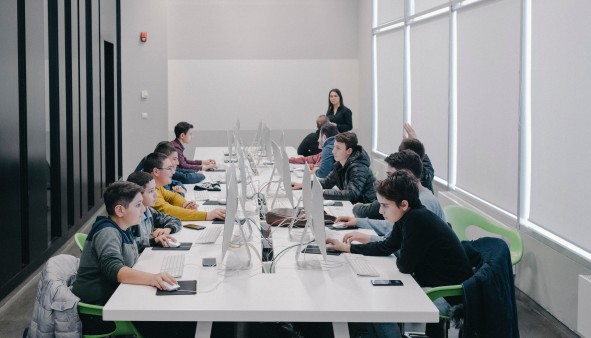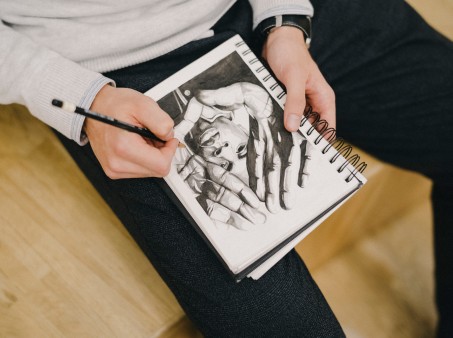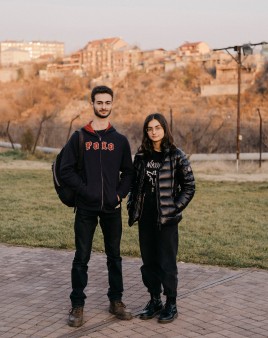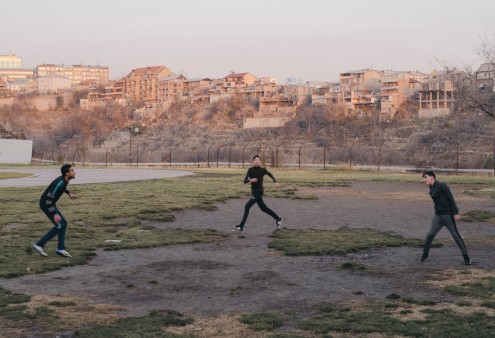 CEO Marie Lou Papazian is convinced that "it's more than just technology, it's learning about responsibility. We want to foster an agile, very flexible mindset."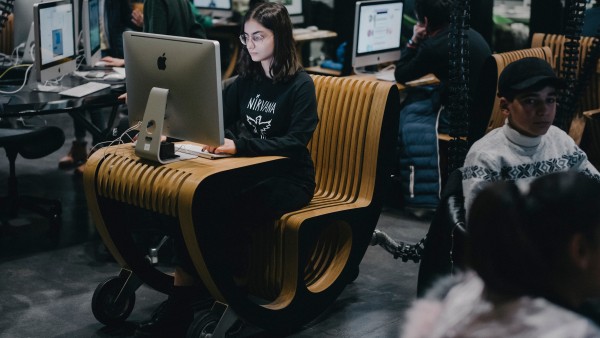 Is TUMO accessible to all students in Armenia?
Pegor Papazian: We now have four centres with a fifth under construction. To cover the whole country, we would need 12 to 15 centres, with satellite "TUMO boxes", as we call them, that is mini centres in containers that can be easily moved from site to site.
What do the students learn at TUMO?
Marie Lou Papazian: We teach 14 skills ranging from programming to design, music, writing, animation, video production, photography, robotics, even graphic design. Our uppermost goal is to link these skills to actual applications in real life. The students' experience in our learning lab is enriched by this approach. For example, when working with 3D scanners, they scan monuments and create either videos or virtual reality environments or architectural data for the Armenian monuments or others.
How do the students learn?
Marie Lou Papazian: The students are in charge of their own learning. You're the master. You control what you want to do. Our goal is to make them more and more ambitious and to make them want to learn more and more. It's more than just the technology, it's learning about responsibility. We want to foster an agile, very flexible mindset.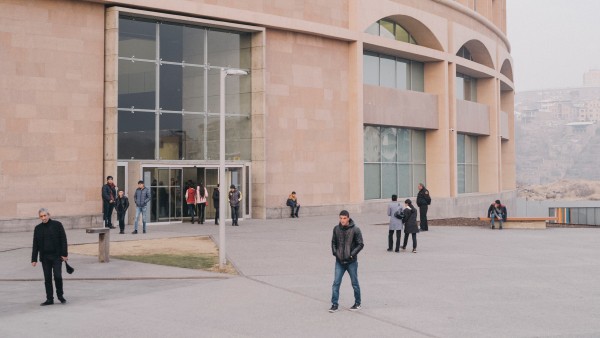 How will Armenia benefit?
Marie Lou Papazian: It will allow the entire country to move forward quickly. We certainly hope that it will increase the next generation's impact on Armenia, whether as normal citizens, or in their careers, giving them new opportunities, affecting the development of the country, even how decision-making works, or perhaps raising civil society participation.
Tell me about your operations.
Pegor Papazian: TUMO is housed in a six-story tech centre. We occupy the first two floors and the top four floors are rented out to IT and tech companies. The rental income from those firms allows us to be self-sustaining, providing our services free of charge to 15,000 kids in Yerevan, 20,000 in all Armenia.
Who works at TUMO?
Pegor Papazian: We have over 200 staff, about two-thirds instructors. Many are former students who have first outside experience and are enrolled at university. We also have workshop leaders who are real professionals in their field for the animation, coding, 3D modelling, etc. They typically work part-time, while keeping their skills updated in the market.
How did the international expansion start?
Pegor Papazian: We were surprised that there was a demand outside of Armenia, even in developed countries. It started when the mayor of Paris, Mme Anne Hidalgo, visited Tumo. She essentially said, "I want one". We thought she was just being nice, but now there is a TUMO in Paris. After that, there was a steady stream of interest from abroad, Berlin to Moscow to Kiev to Los Angeles to Nursultan to Kuwait, etc.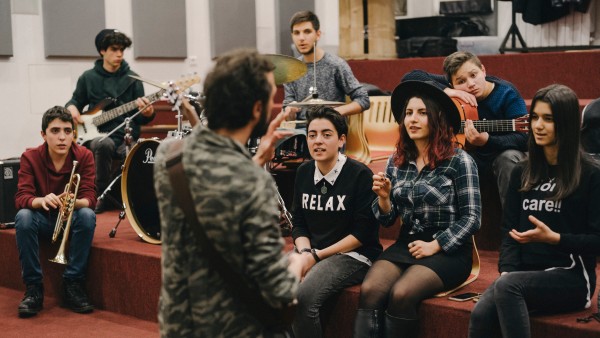 Are there rules to follow when setting up a new TUMO?
Marie Lou Papazian: We really want TUMO to be provided free-of-charge or at highly subsidized rates to local kids. We don't want it to be something just for rich kids.
What benefits are you seeing from the TUMOs abroad?
Pegor Papazian: In practical terms, the international TUMOs have added a new revenue stream for us. But that is secondary. What is really exciting is the knowledge transfer. We are already seeing ideas flowing back from TUMO Paris, and we're modifying our program to make it more universal, more streamlined, even better for the students. We are confident the same thing will happen in Germany, especially if multiple centres open.
So you're excited to see a TUMO in Berlin?
Pegor Papazian: The TUMO opening in Berlin is a milestone for us. We see Germany as one of the beacons of engineering excellence in science and technology. We're delighted that our German partner, KFW, has been so responsive. The rate at which we developed the project, selected the site, agreed on the contractual details, was surprisingly fast. Again, something that surprised us about Germany. We are excited to be part of that.
Published on KfW Stories: 21 January 2020.