The Swabian solar thermal manufacturer Ritter Energie has installed a new system to make the production of solar heat collectors more flexible. Ritter Energie wants to use it to increase the economic efficiency of large-scale solar thermal energy systems, as well as to drive forward the transition in heating systems.
In Greifswald, Germany, turning up the heating will soon mean bringing the sun into your home via district heating. A huge solar thermal energy plant is being built just outside the city, which will produce emission-free solar heat for the local heating network. Vacuum tube collectors, "made in Swabia" by the company Ritter Energie, will cover an area of around three and a half football pitches. When the plant on the Baltic coast goes into operation in 2022, it will be the largest of its kind in Germany.
Climate-friendly solar collectors have become a familiar sight on house roofs but remain a rarity in the open countryside. This is about to change. With new funding offers, the German Federal Government is providing incentives to build large solar thermal energy plants for district heating. Up to now, heating grids have been supplied primarily from fossil sources, such as coal and gas-fired power plants. The Federal Government's goal is to significantly increase the share of renewable energies in district heating from the current 18 per cent. "The market is finally gearing up," Moritz Ritter, Chair of the Advisory Board of Ritter Energie, gladly reports.
More speed, less effort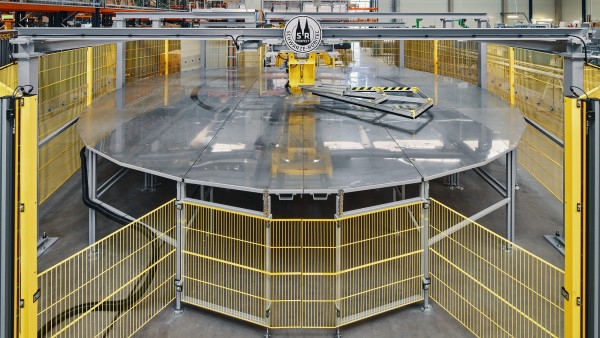 This is reason enough for the SME from Dettenhausen near Stuttgart to invest heavily in its production technology. With a new bending machine from the Cologne-based manufacturer Schwarze-Robitec, financed by KfW funds, the company wants to further develop its collectors so that they can be installed more quickly, easily and thus more cost-effectively. "In large-scale systems, many thousands of collectors are installed. Installation costs are of course a major factor here," says Ritter. More speed and less effort during installation mean improved cost-effectiveness. It also helps to protect the climate, making solar thermal energy even more interesting to district heating suppliers.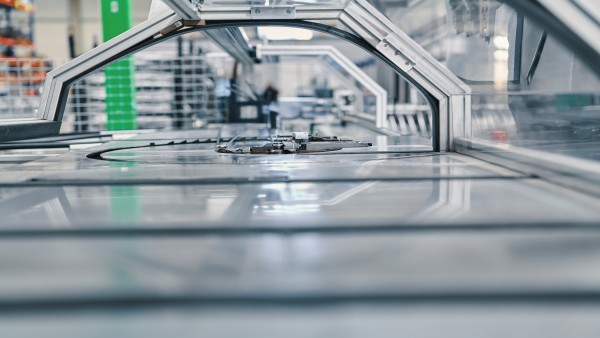 The new bending machine, with its bright sunshine-yellow painted metal surfaces, is also an eye-catcher in the expansive factory halls of Ritter Energie. It produces the "register" component in the collectors – a narrow, meandering steel tube system through which water flows within the collector. The water absorbs the heat from the sun and conveys it to the heating grid.
Up to now, register production has been a relatively complex process.The process involves three machines: the first bends steel coils wound on a type of cable drum into a long tube; a second cuts it to size; a third shapes the tube into the meandering shape, accompanied by the strong clanging of metal. The new bending machine combines these three steps in one process, reducing the amount of manual effort required.
New facility enables experimentation
The main advantage of the new machine, however, is that it gives Ritter Energie greater flexibility. This is important for the manufacturer because of the project-based nature of making large-scale solar thermal systems. Production manager Oliver Kreis explains: "With each new order, we have to ramp up register production – and ramp it down again when the order has been completed. The new system makes things easier and faster".
But above all, according to Kreis, increased flexibility enables experimentation. "We can now try out different diameters, materials and wall thicknesses during register production. We can then use the solutions we find to further improve the collectors," explains the specialist. The company is also working on this with the Technical University of Dresden in a new research project funded by, among others, the Federal Ministry for Economic Affairs and Energy. The project's goal is to achieve a register design that increases the collector area and also enables more collectors to be serially connected within a solar thermal field. These are the two key factors to reduce installation costs. The critical factor here is the inflow and outflow of the water conveying the heat. Until now, this has been performed via a separate collector pipe. However, its capacity is quite limited by the physics of the system. For this reason, the register itself is to take on this function in the future. Its production will then become much more complex – a task that only the new bending machine can perform.
Attractive repayment bonus
Climate action wins
Melanie Schröder, Head of Finance and Controlling at Ritter Energie
According to Head of Finance Melanie Schröder, it is not yet possible to say how quickly the investment in the new bending machine will pay for itself – it will depend, among other things, on success in developing the new collectors and on the demand from heating providers.
But what we can say now is that, in terms of climate action, the new machine will quickly pay for itself. It won't reduce CO2 emissions compared to previous production methods, but it will help Ritter Energie to manufacture collectors, and five square metres of collectors will prevent 13.8 tonnes of carbon dioxide from being emitted over a period of twenty years compared to a typical gas condensing boiler.
Ritter Energie has invested a total of 800,000 euros in the machine. The company has financed it entirely through KfW's Programme 293 climate action campaign for SMEs." says Melanie Schröder, Head of Finance and Controlling at Ritter Energie. It is receiving support from its bank, the Kreissparkasse Böblingen, throughout the process. The investment grant of three per cent of the financing amount makes KfW's funding offer very attractive.
The company benefits from the fact that KfW's Programme 293 is also explicitly aimed at companies that manufacture climate-friendly technologies. "Until now, support has been available for using but not for manufacturing environmentally-friendly technology. We want to change that with the climate action campaign," says Luise Thomas, Product Manager at KfW Mittelstandsbank (SME Bank), "because SMEs are key contributors to achieving the German Federal Government's climate protection goals.
Heating system transition for climate action
Support from KfW
KfW Programme 293 "Climate Protection Offensive for SMEs" supports projects to protect the environment. You receive a loan amount of up to EUR 25 million and benefit from a direct climate grant.
Read article
With its investment in the new bending machine, Ritter Energie is making an important contribution to the transition in heating systems, a core element of Germany's climate action policy. With high-performance collectors that are cost-effective to install, the company is helping utilities to decarbonise their district heating supply. This fits the aim with which Ritter Energie was founded more than thirty years ago: to use the sun's power to produce both environmentally friendly and economical heating.
The described project contributes to the following United Nations' Sustainable Development Goals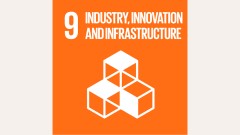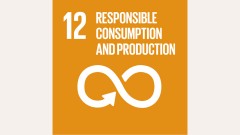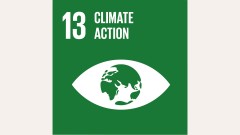 Goal 9: Build resilient infrastructure, promote sustainable industrialization and foster innovation
Non-existent or dilapidated infrastructure hinders economic efficiency and thus engenders poverty. When building infrastructure, the focus should be on sustainability, for example, by promoting environmentally-friendly means of transport. Factories and industrial facilities should also ensure that production is in line with ecological aspects to avoid unnecessary environmental pollution.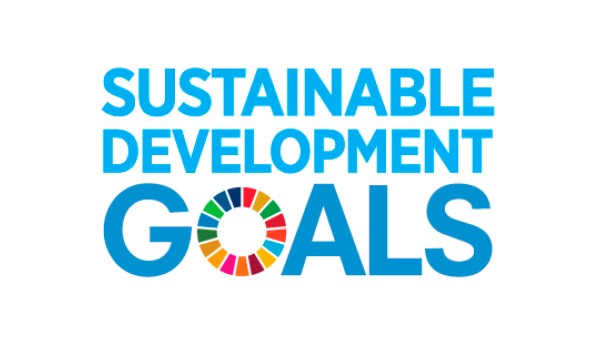 All United Nations member states adopted the 2030 Agenda in 2015. At its heart is a list of 17 goals for sustainable development, known as the Sustainable Development Goals (SDGs). Our world should become a place where people are able to live in peace with each other in ways that are ecologically compatible, socially just, and economically effective.
Published on KfW Stories: 13 August 2021