As a source of energy, the sun has one disadvantage: it sets every day. Sonnen GmbH has developed a storage system so that solar power can be used even after sunset. Homeowners can use an app to control when and to where the electricity should flow from their photovoltaic systems.
Solar power storage from the Allgäu
A video portrait of Sonnen GmbH from Wildpoldsried (Source: KfW Group / Thomas Schuch).
Thomas Pfluger looks at the app on his tablet with satisfaction: his electricity reserves are currently growing. It is a frosty day in March. But the sun is melting the snow from the solar modules on the roof of Pfluger's house, the photovoltaic system is running. However, the solar electricity is not being fed into the local grid, but routed to a white box in Pfluger's cellar. There, between the wine rack and drink crates is the sonnen battery.
Pfluger lives in Wildpoldsried in the Allgäu region of Germany. He bought the battery two years ago from a local company called Sonnen. It installs electricity storage systems at the edge of the village in a building that used to house a dollhouse furniture factory. At first, it sounds like a typical German mid-sized company, but it's much more than that. Two years ago, the highly acclaimed Massachusetts Institute of Technology (MIT) named Sonnen GmbH one of the "50 smartest companies in the world". Other awards followed from the high-tech and start-up scene.
As a source of energy, the sun has one shortcoming: it sets every day. Storage makes up for this disadvantage. "We make sure that electricity is available when it is needed," says Philipp Schröder, the then Managing Director for Sales and Marketing at Sonnen. The company has developed software that makes photovoltaics and batteries "work intelligently". Using an app, the owner of the house can check his system at any time and control when and where the electricity should be routed.
"The energy of the future is decentralised and digital," says Schröder. He helped to establish Sonnen after it was formed in 2010, helped manage e-mobility company Tesla in Germany from 2013 to 2015 and then returned to the company. Schröder does not even have an office in Wildpoldsried because he is "constantly on the move" in Germany and abroad. Sonnen doesn't just sell electricity storage devices in standard household sizes, it also links battery owners in the SonnenCommunity who share the electricity they generate and thus become self-sufficient as a network. Today 120,000 people already get their power from the SonnenCommunity.
Finally, Sonnen offers free electricity with SonnenFlat for individuals who have connected their batteries to a large virtual storage system. This can compensate for supply fluctuations and, for example, temporarily store excess wind energy and thus prevent wind turbines from having to be shut down due to grid overload. The grid operators pay for these kinds of services.
Sonnen also ventured abroad early on, has set up offices in the USA, Australia, Great Britain and Italy, and produces its batteries for the US market in Atlanta. The company also offers SonnenFlat in Austria, Australia and Italy, where, according to the Managing Director, it is an "energy supplier with all of the associated rights and obligations".
The Allgäu-based start-up is growing at such an extraordinarily fast pace that it has now become the world market leader. We have increased our sales five-fold in a four-year period and have set a target of EUR 100 million this year," says Schröder in summary. In seven years, the goal is half a billion. Sonnen now employs more than 500 people, 80 of them at its second German location in Berlin. 40 employees work in the software team alone. Investors are financing the expansion of the start-up. Sonnen raised EUR 100 million by the end of last year and counts the US company General Electric and the Chinese wind turbine manufacturer Envision among its investors.
KfW Capital has been involved in the Allgäu-based company since 2016 through its participation in a fund of the German venture capital company eCapital.
Sonnen is also benefiting from the paradigm shift in the electricity supply business model. Large power plants that run on fossil fuels are no longer profitable. Energy suppliers are increasingly shifting to decentralised production and supply. The feed-in tariff for photovoltaic systems owners will decrease, it will expire for the first systems in 2020.
Today, owners of new systems receive an average of only about 12 cents per kilowatt hour supplied, but pay 30 cents for every hour purchased. Based on sonnen's idea, the additional purchase can be largely avoided if you store the electricity you produce yourself and become a "prosumer", a producer and consumer in one.
Today, owners of new systems receive an average of only about 12 cents per kilowatt hour supplied, but pay 30 cents for every hour purchased. Based on sonnen's idea, the additional purchase can be largely avoided if you store the electricity you produce yourself and become a "prosumer", a producer and consumer in one.
Thanks to the SonnenBatterie, the Pfluger family from Wildpoldsried claims it is able to meet 75 per cent of its power needs with its own solar power system. And when the energy is not needed elsewhere in the house, Pfluger also connects his electric car to the battery cable. Pfluger has calculated that, with today's electricity prices, the investment will pay for itself in 15 years.
The company focuses on people like Pfluger. "Our customer is a homeowner," says Schröder. There are around 16 million single-family houses in Germany and 1.5 million photovoltaic systems. Only 80,000 solar batteries have been installed in Germany to date, about a quarter of which are sonnen products. The market thus has enormous potential. Currently, the Wildpoldsried plant produces 1,000 batteries every month which are assembled from components produced especially for the company.
sonnen specifically chose the municipality of 2500 inhabitants as its location. Thanks to the commitment of the long-standing mayor, Arno Zengerle, Wildpoldsried is called an "energy village". Seven wind turbines turn on the hillside above the village; they belong to the people who live here.
Thanks to wind, sun and biogas, Wildpoldsried produces seven times more electricity than it consumes and sells the excess. Local politicians from all continents learn about the details of the environmental transition on location. " Wildpoldsried and Sonnen have a symbiotic relationship," says Schröder. After all, the company's slogan is: "Clean and affordable energy for everyone".
Published on KfW Stories on 12 April 2018, last updated on 24 July 2023
The described project contributes to the following United Nations' Sustainable Development Goals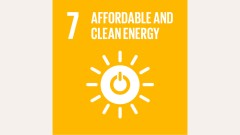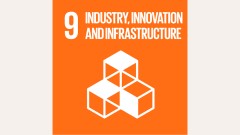 Goal 7: Ensure access to affordable, reliable, sustainable and modern energy
Close to 80 per cent of the energy produced worldwide still comes from fossil fuel sources. Burning fossil fuels also generates costs for the health system due to air pollution and costs for climate-related damages that harm the general public, not just those burning the fuel.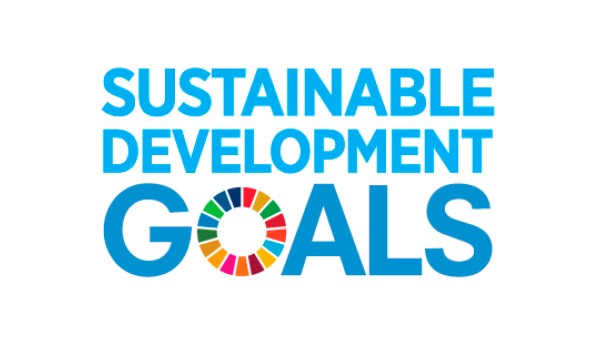 All United Nations member states adopted the 2030 Agenda in 2015. At its heart is a list of 17 goals for sustainable development, known as the Sustainable Development Goals (SDGs). Our world should become a place where people are able to live in peace with each other in ways that are ecologically compatible, socially just, and economically effective.