Reading a newspaper while driving a car? Sounds like a utopian fantasy. Two developers from Lindau are working on it. And they've even ventured to make a prediction: in the next 10 years, we will no longer need our hands to drive on German motorways.
Self-driving cars are coming, Gregor Matenaer and Richard Woller from CMORE are sure of it. And soon. Reading the newspaper behind the wheel or taking a relaxed ride to your holiday destination: for the managing directors of the company CMORE, this has long since become more than just a utopian vision. Developments at car manufacturers are moving in this direction — and CMORE is right in the thick of things. Together with 150 employees, Mr Matenaer and Mr Woller are working to revolutionise road traffic on a daily basis.
"By 2020 at the latest, it will be possible to relinquish control of the car, at least on the motorway," predicts Mr Matenaer. He believes that the new generation of vehicles will be ready for the market by then. There will be no need for drivers to keep their hands on the wheel between the motorway on- and off-ramp. It will take a bit longer to reach this stage in more complex city traffic or on country roads.
The company's website claims: "We are specialists in the development of new automotive electronics systems, as well as in the validation of sensor-based driver assistance and safety systems." Put simply: CMORE develops, tests and validates software systems that will one day be expected to help vehicles make their way through traffic without an active driver.
Using enormous amounts of collected data, algorithms are taught how traffic functions and which solutions are available to which problems. "We train the algorithms and make them think," says Mr Matenaer. For example, by driving along roads with cars full of sensors and cameras that collect data. This makes the systems safer byte by byte. One of these cars can also be found in the CMORE workshop in the basement of the company headquarters in Lindau on Lake Constance. "This is our prototype," says Mr Matenaer.
While other cars have to be kept under lock and key by customers, the black compact car is the company's flagship model — with an exciting body design. Lots of cameras and sensors are mounted on the square metal frame on the roof, some are also hidden behind the window panes. There's a large computer in the boot that records everything. And inside the car, a computer screen shows what data the high-tech vehicle has just stored. "This is a complex system which we also use on the road" — and attract a lot of attention from the people we pass.
Mr Matenaer and Mr Woller, both electrical engineers, first met 14 years ago at their shared employer at the time, Continental-Automotive. In 2011, they ventured into self-employment and founded CMORE – originally as a two-man enterprise. But just one year later, 20 employees were already working for the company's founders. More than 100 women and men are now on their payroll. The managers think it could be as many as 200 by the end of the year. "We have experienced steady and healthy growth," says Mr Woller.
Development gained momentum, particularly in the past year, which is also reflected in the development of turnover: in 2013, this figure was EUR 2.4 million and by 2015, EUR 4.5 million had already flowed into the company. For financial year 2016, the company's books now even show turnover of EUR 9.5 million.
CMORE owes this not least of all to a large-scale project with a southern German automotive manufacturer that started last year and will run for three years. Mr Matenaer and Mr Woller had to rely on the support of their regular bank to get the business off the ground: "We needed all the initial equipment, a new team, vehicles," he says, explaining the dimensions.
They encountered an open-minded financial partner, Axel Schnell, deputy member of the Executive Board of Sparkasse Memmingen-Lindau-Mindelheim. "In innovative and rapidly expanding companies, I attach great value to giving my customers sufficient financial flexibility at an early stage," says Mr Schnell. At that time, the savings bank manager quickly put together a loan package. KfW assumed part of the credit risks.
This provided CMORE developers with fast and unbureaucratic access to funds to implement their innovative transport project. For Mr Matenaer and Mr Woller, this support was not least of all further proof that, as a business location, Germany does not have to hide behind the often highly praised international hot spots like Silicon Valley in California when it comes to the future of driving. Support also exists here — and many intelligent minds would work on the mobility of the future for German automakers: "We are driving technology forward."
Source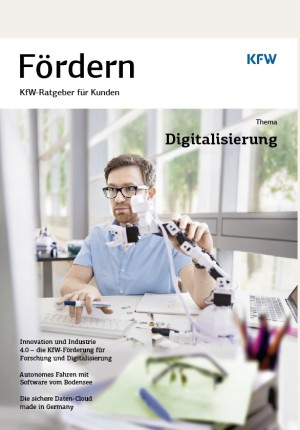 This article appeared in the issue of FÖRDERN on the topic of digitalisation.
To German edition
For CMORE, this means that a lot of work awaits the company in Germany. But also internationally. In addition to the German offices in Lindau, Eschborn near Frankfurt and Böblingen, there is already a site in Aurangabad in India. In addition to new locations in Munich and North Rhine-Westphalia, further expansion to the Asian market is also planned: "We always have to be close to our customers," say the company's managing directors.
The described project contributes to the following United Nations' Sustainable Development Goals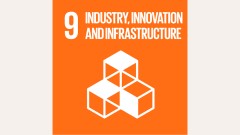 Goal 9: Build resilient infrastructure, promote sustainable industrialization and foster innovation
Non-existent or dilapidated infrastructure hinders economic efficiency and thus engenders poverty. When building infrastructure, the focus should be on sustainability, for example, by promoting environmentally-friendly means of transport. Factories and industrial facilities should also ensure that production is in line with ecological aspects to avoid unnecessary environmental pollution.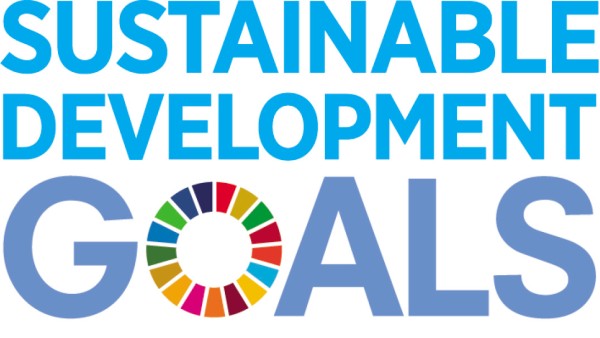 All United Nations member states adopted the 2030 Agenda in 2015. At its heart is a list of 17 goals for sustainable development, known as the Sustainable Development Goals (SDGs). Our world should become a place where people are able to live in peace with each other in ways that are ecologically compatible, socially just, and economically effective.
Published on KfW Stories: 31 March 2017, last updated on 27 February 2018.