The Halle-based company SONOTEC is producing ultrasonic products and solutions. Innovations have been part of the company's daily business for almost thirty years. Let's have a look at the inventive enterprise.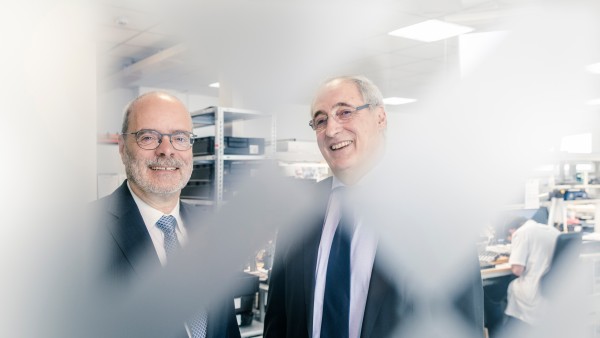 A spirit of optimism reigned in the newly reunited Germany in 1991. The country's parliament, the Bundestag, decided to relocate to the capital city of Berlin. The Scorpions' ballad of transformation, Wind of Change, was number one in the charts for weeks on end. And in a basement on Wilhelm-Külz-Strasse in the East German city of Halle, Hans-Joachim Münch and Santer zur Horst-Meyer started to tinker with ultrasound devices which could be used to minimise the impact when examining bodies or scanning materials.
The two physicists had already worked at an ultrasound firm in Halle during the era of East Germany's GDR regime. The city on the River Saale was a hotbed for this technology. "Back then, we were involved in building the first sonography device in the Eastern Bloc," Hans-Joachim Münch recalls. Then, in 1991, he and Santer zur Horst-Meyer took the leap into starting their own business, creating SONOTEC GmbH. They would still devote their full attention to ultrasound scanning devices. They asked themselves: "Where can the technology be useful? What will draw customers?" A device for doctors to examine sinuses, a device for tradesmen to measure wall thicknesses – the inventions struck a chord with the customer base, and the company grew and started to tap into new lines of business. Detecting wear marks on aeroplane wings, finding leaks in pipelines, checking weld seams, keeping tabs on partial electrical discharges. Many things are possible with ultrasound.
Tailored ultrasound applications
Soon it was out of the basement and up to the boardroom for the new entrepreneurs. The former two-man operation now has more than 170 employees and a subsidiary in the US. Since April 2019, the two children of Hans-Joachim Münch, Manuela and Michael Münch, have been participating in the company's management. Dr zur Horst-Meyer continues to support SONOTEC GmbH as a consultant. Manuela Münch sees the new task not only as a challenge, but also as an opportunity to further develop the technology company: "We are proud to be able to continue SONOTEC GmbH as a family business just as strongly as before."
Even decades ago, technical progress was celebrated at the company's current location – a space on Nauendorfer Strasse, which housed one of the first Opel car dealerships in the 1930s. Ultrasound technology and cars are heavily linked today – often without their users being aware, as the ultrasound frequencies are inaudible to human ears. For instance, new cars are full of sensors to perform measurements and checks, from parking assistance to the fill level indicator.
SONOTEC discovered a niche away from the mass market. The company is a provider of specialised solutions: it develops and builds tailor-made ultrasound applications for its customers. Since innovations generate most of the turnover, there is a considerable proportion of inventors at the firm: one in five employees works in research and development.
The concept has proven successful. A quarter of the innovations are protected by patent, and SONOTEC has won several awards such as the East German Savings Bank Association's Entrepreneurship Prize in 2012, the Hugo Junkers Award from the state of Saxony-Anhalt's Ministry of Economy, Science and Digitalisation in 2017 and the Environment Award of the state's "Umweltallianz" in 2018 . But great success demands great effort – before money can be earned from the high-tech inventions, time, funds and resources need to be invested into development. In the past, bridging loans from the Saalesparkasse (the local savings bank) and KfW's Entrepreneur Loan Plus met the R&D financing needs. "We are delighted and proud to having supported SONOTEC GmbH for many years now as its regular bank," says Marco Unger, corporate account manager at Saalesparkasse. "We can look back on a trustful working relationship ever since the company's foundation. Together we ensured company succession, and we are happy to be involved in writing the success story of SONOTEC GmbH in the future, too."
Read more under the gallery.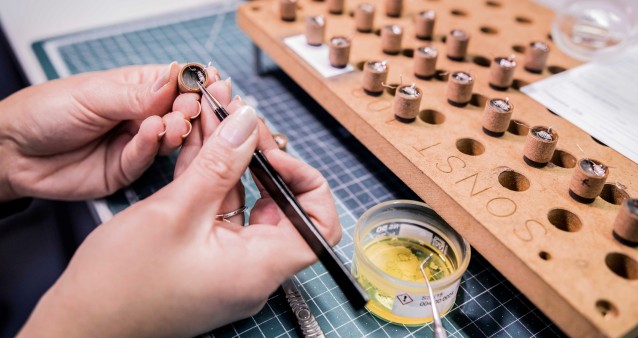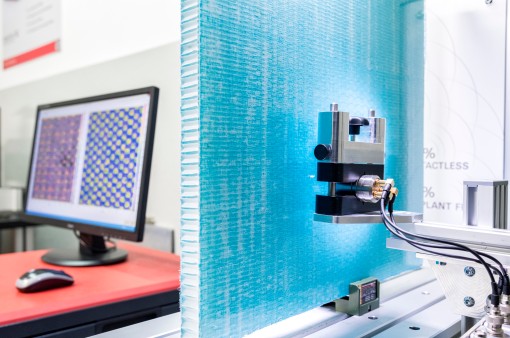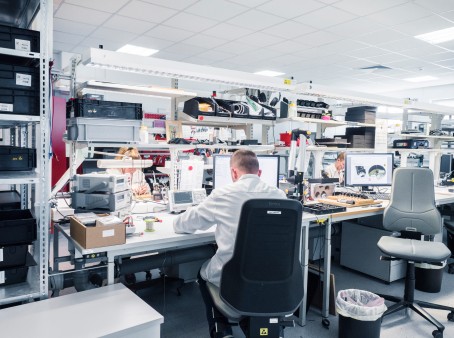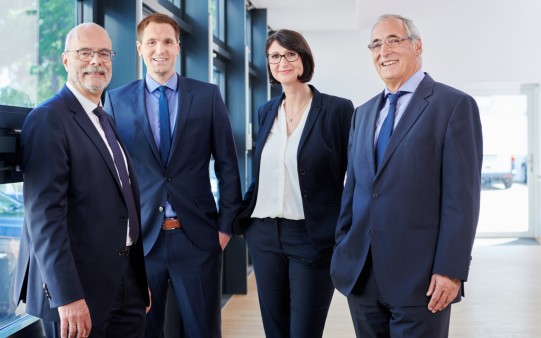 Unlike in the 1990s, today's ultrasound devices are cutting-edge digital measurement computers.
The principle behind ultrasound test equipment
SONOTEC works closely with universities of applied sciences to find suitable staff. Applications engineers, physicists, industrial mechanics and, needless to say, software developers are needed, as modern ultrasound devices are digital measurement computers – a significant difference from the 1990s. Hans-Joachim Münch notes: "Meanwhile, we only develop on request. Often the customer wants to know whether a problem can be solved using ultrasound. Then we check whether it is technically feasible. And does the development pay off financially?" If both of these questions can be answered in the affirmative, work can begin.
The basic principle of ultrasound scanning devices is always the same: sound waves are sent through a body, then the reflected echoes are collected and evaluated. But the sensors differ enormously depending on the situational context and the job at hand. Münch explains: "We cover a broad range, from medical technology to very tough applications in power plants or on pipelines. For instance, sensors are used to examine pipelines internally. There are a great many underground oil and gas pipelines in Germany. They run from the harbours on the North Sea into the heartland, while others come from the South of France. Crude oil is extremely aggressive, and the sensors have to withstand that. They may also have to operate in very cold conditions." Pipeline sensors do their job in the viscous black liquid. The polar opposite is true in medical technology.
As the name suggests, in "non-invasive fluid monitoring", the sensors do not touch the fluid under examination. They are externally attached to hospital equipment's tubes, checking the contents flowing inside. The application itself is very easy, the developers' work, however, is all the more complicated. After all, even tubes are high-tech products in medical technology, consisting of complex material layers for which the sensors must be adapted. For instance, they monitor the flow of filtered blood on dialysis machines, which is returned to the patient. If the sensor detects the slightest irregularities such as air bubbles, it stops the machine. These applications are called "safety switches" and in case of emergency, they save lives. "In terms of technical quality, we are a global leader in this field," explains Hans-Joachim Münch.
All the stages of development and production take place in Halle, since precision is key when manufacturing ultrasound devices. This is clear to see in the workshops, which are more reminiscent of laboratories than a classic shop floor. Technical staff lean over brightly illuminated worktables in concentration, screwing, filing and using precision tools to adhesively bond the finest metal parts. Meanwhile, white coats and a clinical smell further add to the lab atmosphere. The ultrasound sensors' and transducers' components are tiny and are assembled with millimetre precision and great finesse during the sensor manufacturing process. High-tech products are also created by hand here.
It goes without saying that there have been repeated opportunities to move to the South or West of Germany with the company, the owners report. "But why should we go elsewhere? Our intention was never to make fast money," Münch states, continuing: "We wanted to be employers in the region, as well as developing the business location. The claim we can make is this: we want to be world-class in the areas where we operate, the niches of ultrasound technology." That can be achieved from Halle – and very effectively, at that.
Published on KfW Stories: 21 August 2018, last updated 10 November 2020.
The described project contributes to the following United Nations' Sustainable Development Goals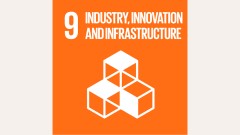 Goal 9: Build resilient infrastructure, promote sustainable industrialization and foster innovation
Non-existent or dilapidated infrastructure hinders economic efficiency and thus engenders poverty. When building infrastructure, the focus should be on sustainability, for example, by promoting environmentally-friendly means of transport. Factories and industrial facilities should also ensure that production is in line with ecological aspects to avoid unnecessary environmental pollution.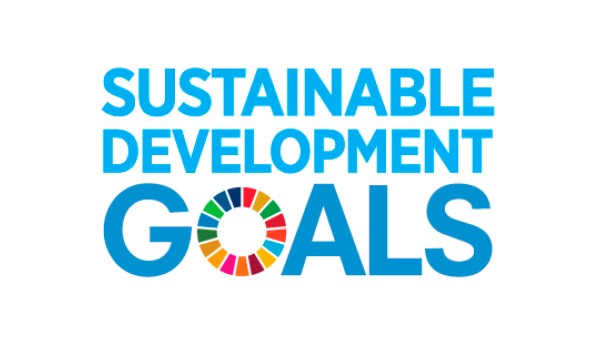 All United Nations member states adopted the 2030 Agenda in 2015. At its heart is a list of 17 goals for sustainable development, known as the Sustainable Development Goals (SDGs). Our world should become a place where people are able to live in peace with each other in ways that are ecologically compatible, socially just, and economically effective.