The company Neoen has partnered with the Tesla Group to install the world's largest lithium-ion battery – it stores wind energy and is designed to act as a backup in the event of power outages in Australia.
Just as smartphones have become part of everyday life, so have dead batteries. It can be quite annoying if there's no power outlet in sight when you're on the go. As a result, a lot of people always have a power bank in their pockets so that they can quickly recharge their phones with this portable energy storage device in an emergency.
A huge stationary power bank has been standing in the Australian state of South Australia, 20 kilometres north of Jamestown, since December 2017. But it is not there to charge smartphones. Instead it will supply millions of households with electricity if needed. It is the largest lithium-ion battery in the world. The French energy company Neoen joined forces with the US-based Tesla Group to put this battery into operation.
The background: in September 2016, a storm damaged the electrical infrastructure in South Australia; 1.7 million people were suddenly left in the dark. Further power outages occurred in spring 2017. In response, the state government announced an energy plan aimed at providing cleaner and, above all, more reliable energy. This plan also included a tender for the construction of a battery to store renewable energy and feed it into the grid in the event of a power failure. A few months later in July, Neoen and Tesla were awarded the contract.
The Tesla battery is connected to Neoen's Hornsdale Wind Farm, where it gets the energy it stores. Hornsdale Wind Farm has 99 wind turbines, covering 7,500 hectares – the size of almost 10,500 football fields. The battery alone takes up an entire football pitch.
It has a capacity of 129 megawatt hours, which is the unit of measurement for energy generation and consumption. In Germany, a household with two people needs just over three megawatt hours per year on average. The energy output of the battery is 100 megawatts (100,000,000 watts). By comparison, a standard household light bulb has 15 to 100 watts.
"The battery is a gigantic amalgamation of several Tesla power packs. When you stand in front of it, it is a bit like looking at hundreds of huge refrigerators. We store wind energy in the battery and send it to the grid when it is needed," explained Franck Woitiez, who was then managing director of Neoen in Australia. The battery is now wholly owned by the French energy company. Tesla only supplied and built the technology. And it did this in record-breaking time: Tesla's company director and CEO Elon Musk set himself a deadline of 100 days. He announced on Twitter: "100 days from contract signature or it's free". In the end, the company finished well before this deadline. Musk cheated a little, though. When the contract between Tesla, Neoen and the Australian government was signed, work on the system had already begun. In this way, it was completed prior to the period of peak demand of the air conditioning season.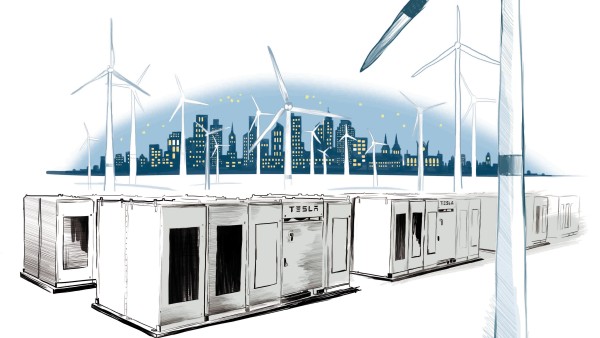 Just a few weeks after commissioning, the power storage system was put to the test for the first time. "The battery has already had to jump in twice and has proven its efficiency on both occasions. It fed the power into the grid within milliseconds," said Franck Woitiez. This prevented a major blackout when the brown coal-fired power plant Loy Yang in the neighbouring state of Victoria had problems due to sudden drops in output. In the past, emergency generators from conventional power plants had been used in situations like these, but this takes much longer. People would have had no electricity for at least ten minutes.
"There are now many older coal-fired power plants that are no longer particularly reliable. And the power grid in Australia is also quite outdated. It is the largest interconnected network in the world, with around 5,000 kilometres of lines and very prone to malfunctions," said Franck Woitiez. "The goal of our project is to operate an environmentally and economically sound wind farm that supplies renewable energy that is used locally and in the national power grid. The battery is very useful here. It guarantees better network stability and can react quickly to power drops."
KfW IPEX-Bank and Neoen together got the Hornsdale Wind Farm project underway in 2015. "It has been a great partner since 2014 and has already helped our company grow by financing various projects. KfW IPEX-Bank has been involved in our Hornsdale Wind Farm project since day one. The bank's financial experts clearly understand the market, who we are and what the long-term opportunities and vision of our business are," said Franck Woitiez.
The Neoen manager believes that the future belongs to renewable energy sources and that a model similar to the Hornsdale projects would also be conceivable in Germany and Europe: "Why not? There is potential for these kinds of batteries that can store energy and feed it into the grid all over the world. They would be a good response to the electricity needs of our time. Clean electricity must also be available when there are grid problems or when the wind is not so strong."
In Australia, at least, the principle of energy storage works, as the mega-battery from Neoen and Tesla has already proven. And perhaps batteries that supply our households with electricity will be just as much a part of everyday life in the future as power banks that charge our phones in an emergency.
Published on KfW Stories on 26 June 2018, updated on 20 July 2023.
The described project contributes to the following United Nations' Sustainable Development Goals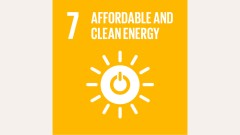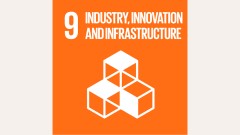 Goal 7: Ensure access to affordable, reliable, sustainable and modern energy
Close to 80 per cent of the energy produced worldwide still comes from fossil fuel sources. Burning fossil fuels also generates costs for the health system due to air pollution and costs for climate-related damages that harm the general public, not just those burning the fuel.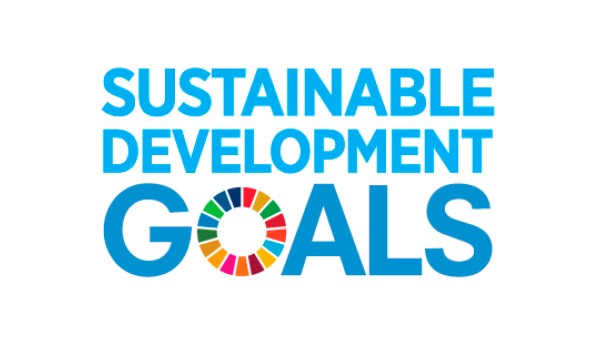 All United Nations member states adopted the 2030 Agenda in 2015. At its heart is a list of 17 goals for sustainable development, known as the Sustainable Development Goals (SDGs). Our world should become a place where people are able to live in peace with each other in ways that are ecologically compatible, socially just, and economically effective.