Electrical devices need power. But how can it be generated when there isn't an electricity source nearby? Jürgen Zinecker has developed a mobile power pack: Arvey A1 supplies and stores electricity on the go – with the power of the sun.
Video: A visit to Jürgen Zinecker, who invented the mobile socket Arvey (KfW Group/n-tv). This video is only available in German.
Jürgen Zinecker parks his car at the edge of a dirt road. Farmland and blue sky stretch into the distance as far as the eye can see. He looks around: "We always have electricity at home, but out here, we're out of luck."
Then he takes Arvey out of the boot. Made of steel and aluminium, it is the size of two shoe boxes, weighs 11 kg and is equipped with a handle that makes it easy to carry. It comes with a plastic panel with solar cells that is reminiscent of a yoga mat. The panel attaches magnetically to the roof of the car and can generate 50 watts from the sun's rays. A cable connects the panel to Arvey. Mr Zinecker invented Arvey to have electricity outside.
Arvey has several different outlets. A TV can be plugged in or a USB stick inserted. Of course, Arvey can charge mobile phones. Mr Zinecker shows us that a drill can be operated at the same time. But what happens when the sun isn't shining? He already anticipated this question and nods. "What's special about Arvey is that it has a large storage capacity." The principle works like this: a lot of electricity is produced by one or more panels. Everything from the solar panel is supplied directly, the excess is stored in the device. If there is not enough energy for operation, the missing quantity is supplied from storage. And just like a large power pack, the time gap without any direct energy production is bridged.
Necessities in West Africa make Zinecker inventive
What sounds simple took a long time to develop. This is where Jürgen Zinecker's experience came in handy. The survey technician headed up business development for a leading GPS manufacturer for many years, was a management consultant in the engineering industry and the managing director of a software development company. In 2012, he founded his company AXSOL in Würzburg where he plans to develop new, commercially viable technologies in the renewable energy sector. Arvey is his company's first product.
The story begins in 2014 during the Ebola crisis in West Africa. At the time, a friend of Zinecker's was supplying sterilisation units, known as autoclaves, to aid organisations. He spoke about the difficulties on the ground: repeated interruptions in the power grid lasting a few seconds. This causes the autoclaves to switch off and medical equipment can't be sterilised.
Jürgen Zinecker starts looking for alternatives and realises: there are none. This sparks his love of invention. He wants to design a device that has its own, constant supply of electricity from photovoltaics, in other words, that converts sunlight directly into electrical energy. His garage becomes a test lab for the small team. Car batteries are stacked next to solar panels, cables and screws. After several weeks, the system, which weighs 60 kg, is strapped to a custom-made trolley and shipped to Africa. "When I heard that everything was working well, I knew that I was onto something!", remembers Mr Zinecker. "I thought about all the different ways it could be used."
From prototype to series production
Now he focuses 100% on system development and is in the process of hiring more employees. For the product to be commercially viable, the prototype still had to be much smaller and lighter. Jürgen Zinecker learns just how much from the head of procurement for OBI, a German DIY chain: "It can't weigh any more than around ten kilos so that it can be lifted off a shelf. It should also fit in a shopping cart and should be able to operate 80% of all devices sold in a do-it-yourself store.
This challenge motivates the inventor. But he first has to suffer a number of setbacks. He searches all of Germany for suitable batteries. He finally finds some abroad and configures the material for his purposes. Because the solar panels need to generate a lot of power, the technology inside Arvey also has to be stable. The thickness of the cables, the system voltage, the chemicals used in the battery – the interaction and configuration of these components is complex. And everything has to be certified in accordance with German standards. A sensible but expensive process that has to be repeated for every change, for example, when a more efficient inductor is installed.
In autumn 2016 when the housing is almost finished, a mobile phone explodes in an airplane. Could this happen to Arvey, too? Structural engineers are brought in. They design a case that can be driven over by a car and can survive a fall without any deformities. The letter from the test lab confirming the successful drop test still hangs in the office today. In spring 2017, all certifications are finally completed. Arvey is ready for series production.
Financing becomes a test of patience
But the search for financing also takes time — even though there was evidence of the invention's great potential: "It is difficult to finance innovations. Our culture is somewhat lacking when it comes to the willingness to take risks. There are a lot of rules and if you fail, you often lose everything." Mr Zinecker searches for investors but doesn't find anyone.
The tide turns when the passionate hunter is introduced to the mayor of the Thuringian city of Bleicherode while on a hunting outing . The mayor is amazed when Mr Zinecker operates a heating mat in the hunting blind, switches on lights in the hunting cabin and gets beer from the fridge. He shares the enthusiasm for the invention from Würzburg and supports the company. The state's private equity company finances the project and AXSOL moves its headquarters to Thuringia.
"It is difficult to finance innovations. And if you fail, you often lose everything."
AXSOL also continues to supply developing countries with Arvey's little brother. This version uses a car battery for storage because they are easier to come by locally. The solar generator supplies electricity in refugee camps; in Ethiopia and India, it helps people set up microbusinesses. Jürgen Zinecker and his employees talk about their experiences at trade shows where they talk to humanitarian aid organisations. There is a great deal of interest. Arvey can provide light for rescue work in disaster areas, keep blood reserves cool and charge batteries for radio equipment — independently of an existing electricity grid. In addition, Arvey is relatively affordable at around EUR 2,400, a price that includes the solar panel.
The described project contributes to the following United Nations' Sustainable Development Goals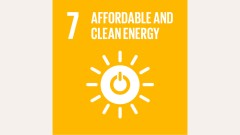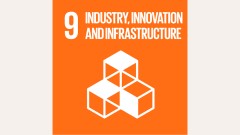 Goal 7: Ensure access to affordable, reliable, sustainable and modern energy
Close to 80 per cent of the energy produced worldwide still comes from fossil fuel sources. Burning fossil fuels also generates costs for the health system due to air pollution and costs for climate-related damages that harm the general public, not just those burning the fuel.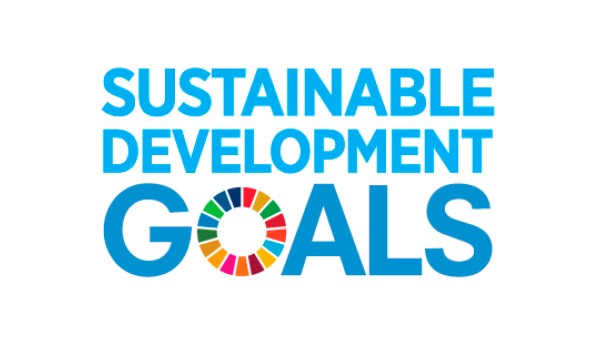 All United Nations member states adopted the 2030 Agenda in 2015. At its heart is a list of 17 goals for sustainable development, known as the Sustainable Development Goals (SDGs). Our world should become a place where people are able to live in peace with each other in ways that are ecologically compatible, socially just, and economically effective.
Published on KfW Stories: 25 January 2018, last updated: 10 February 2021