In 2020, KfW Development Bank established a new division for equity financing – which is a rather special field of activity for development cooperation. Head of Division Dr Jan Martin Witte talks about the tasks of the new business unit, the potential of impact investments and their importance for achieving the Sustainable Development Goals.
Mr Witte, if we are to achieve the Sustainable Development Goals (SDGs) by 2030, large investments will be necessary, especially in emerging and developing countries. What role do equity investments by KfW Development Bank play here?
Jan Witte: That's right; a large amount of funding will be needed. According to estimates, we will need 2.5 billion dollars per year. Of course, KfW is unable to raise this amount. Sums of this size are generally impossible to reach with public funding. We must therefore influence private capital flows and direct them towards sustainability. KfW's investments can truly play a significant role here because this is precisely where they provide impetus and act as a catalyst.
What kind of impetus do they provide?
We bring private investors on board using fund investments, thus leveraging funds and increasing impact in the area of sustainability, for example in climate or agricultural finance. We refer to this as "impact investment".
How does this type of investment work?
Contrary to conventional funds, in these cases KfW takes on particular risks, thus offering private co-investors a certain measure of protection. Private investors often cannot or do not want to invest in developing countries and emerging economies. We offer them a risk buffer and acceptable profits through first-loss tranches. Somewhat simplified, this means that we initially absorb some of the losses, should they materialise. Conversely, our profits are smaller than those of the private investors if there are earnings. This instrument is also known as a "blended finance vehicle", which we can use to bring this type of investors on board in emerging and developing countries.
This also increases the interest in investing in countries that are typically unattractive...
That's right. We try to use this state-sponsored risk buffer to offer private actors the kind of risk-return profile that they would find in Europe or North America. This helps us inject investments into countries that otherwise wouldn't receive them, but which are critical if we want to achieve the international sustainable development goals and climate targets. In addition, our participation also ensures high quality standards with regard to environmental and social aspects.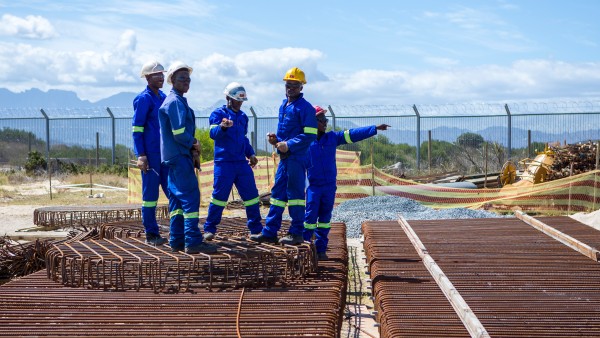 Do the typical development policy criteria apply to these types of investments?
The funds are entirely commissioned by the German Federal Government and go through the normal cycle of all Financial Cooperation projects.
How do end customers ultimately receive the funds from private investors? Are you able to trace this type of investment mechanism?
It works like this: we establish a fund, such as the recently created "Emerging Market Climate Action Fund". Then we commission an investment advisor to look for projects like privately financed wind farms or solar projects, or energy-efficiency projects of large companies in Africa.
Do funds like these have terms that last a certain number of years?
They are established for a defined term, in this case, for 17 years. As these are usually closed funds, investments are made during the first four years. Then the funds are put to work in the companies and target projects. At some point, the shares are then sold again, usually at a profit. These profits then flow back into the fund. At the end of the term, the profits are then distributed according to the previously defined classes. Capital is first returned to the private investors, then to us. Then the private investors receive what is known as preferred returns, then we receive them. If any funds remain, they are distributed equally. This is how all investments work in the blended finance approach, generally speaking.
The private investors have higher yield opportunities, the public investors higher risks – is this fair?
It is a bargain both for the private investors and the Federal Government as well. We act as a fiduciary when we invest funds from the Federal Government's loan titles. This is associated with the explicit expectation that we will generate profits, and we must be in a position to return the Federal Government's equity investment back to the budget.
At the same time, KfW is taking the greater risks. How frequent are defaults?
Some individual investments do not go very well, but we have never experienced a ´complete default. And in the context of the entire portfolio, we return more funds to the Federal Government than we receive. We leverage funds for emerging and developing countries, while also earning profits for the Federal Government in the process. This is why we view this form of investment as a promising instrument for the future.
On average, how much funding are you able to leverage this way?
When we began with the investments about 15 to 20 years ago, we were almost exclusively involved in the microfinance sector. Back then, we had a rough ratio of one to one. For every euro, an additional euro came from the private sector. The figures have since grown significantly and we are now far above that level. Recently, we had a fund in which we were able to leverage four euros of private funding for every euro from the state budget. So we are able to see real development in this area.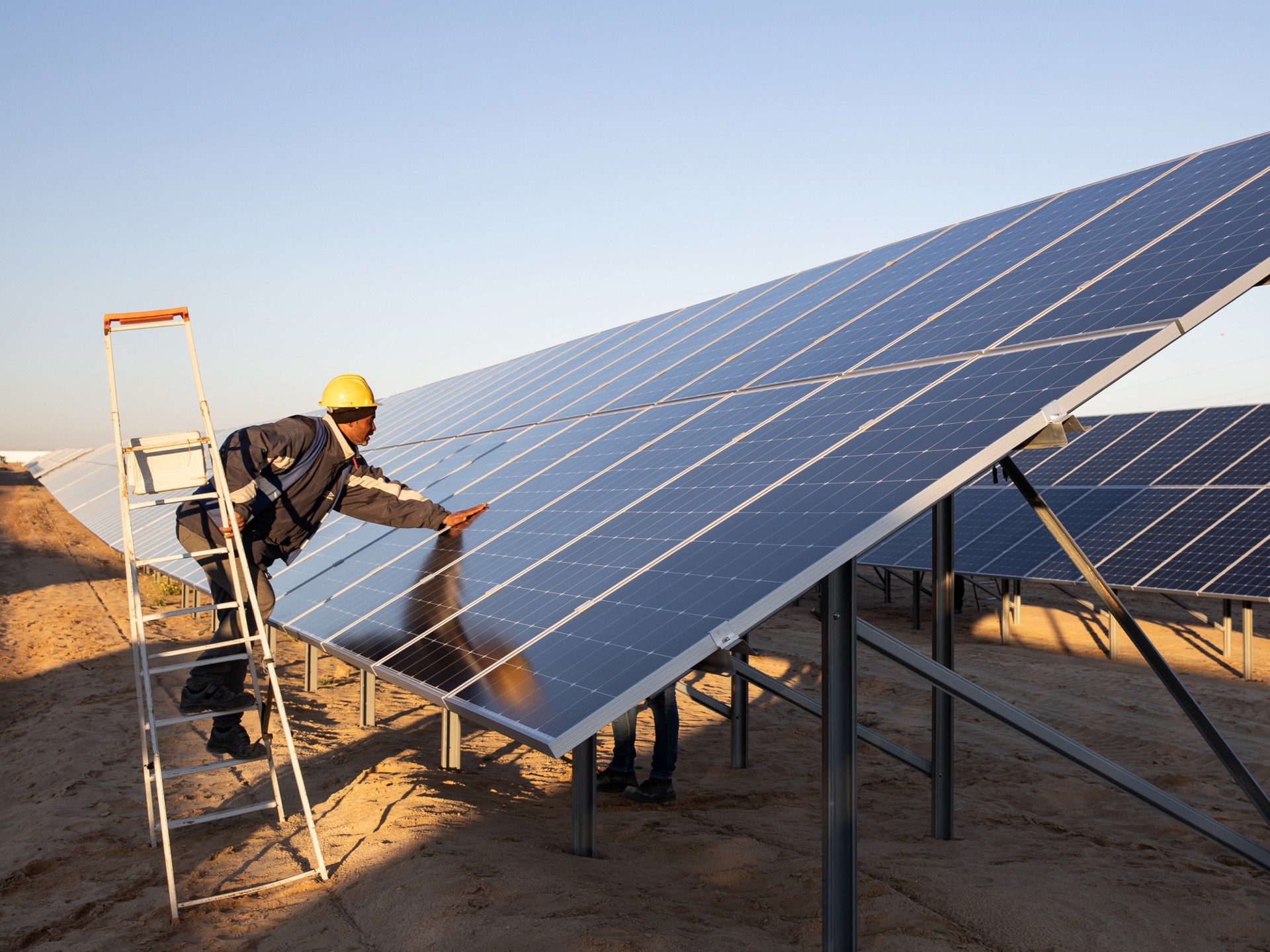 What kinds of sums are we talking about overall?
We currently have 80 of these types of blended finance vehicles with an overall investment volume of close to four billion euros. And we also have other diverse direct investments in financial institutions.
You could theoretically leverage between 12 and 16 billion euros using these four billion euros?
Yes, but we haven't gotten that far yet. The leverage is increasing in line with rising private investor interest, but we do not have a ratio of one to four everywhere. At the moment, the overall volume is at 8.8 billion euros.
Where in the world do these funds flow?
The fiduciary federal funds mainly flow to Sub-Saharan Africa, with a small amount going to Southeast Asia and Latin America. The clear geographic focus is on Africa.
Is focus placed on certain issues in this process?
Generally speaking, we work with five portfolio clusters. One of the largest is the financing of small and medium-sized enterprises to generate employment. Then we have climate financing. This area is essentially concerned with new infrastructure such as solar power plants, etc., which we promote using the fund. The third area is agricultural financing and biodiversity. We also have a large portfolio in the fourth area of climate risk insurance. And lastly, we focus on developing capital markets. In this area, we offer hedging for local currencies or vehicles for supporting the emission of green bonds in developing countries and emerging economies, for example.
That all sounds wonderful. You leverage funds for the SDGs and everyone earns something with it. Are there also difficulties or challenges?
We want to introduce private investors to these difficult markets and then gradually dissolve our first-loss investments. We cannot make these investments forever. The intent is to eventually have private investors independently invest there in future. This is one of the biggest challenges over the long term. A second large issue is in the local framework conditions in the countries. It is possible to mobilise a lot of funds, but if the conditions for investing are not suitable, all that funding is useless. So the main work of bilateral development cooperation is to create the right framework conditions for these types of investments. Otherwise the number or projects is too few for the amount of funds.
Funds have repeatedly fallen into disrepute in recent years due to money laundering. What is KfW's stand on this?
We apply the highest compliance and anti-money laundering standards and comply with all legal guidelines. There have never been specific allegations of money laundering or tax evasion with regard to any of our funds. Furthermore, we have decided to only use Luxemburg or Germany as our locations. These are fund locations that are strictly regulated.
You have high standards. One could assume that private investors might be intimidated by this. But the opposite is the case. Why is that?
There are various reasons for this. One of them is precisely this: if KfW is involved, investors can be sure that everything is above board. And interest is growing due to increasing regulatory pressure. The buzzword here is "EU taxonomy". This is increasingly forcing private actors to address the issues of responsible economic activity and environmental, social and governance criteria. That is why there is growing interest in impact investments.
What kind of investors are you attracting?
Only professional investors can invest in these types of funds, not individuals. For example, professional investors include large insurance companies, banks and pension funds. They used to consist mainly of British and American institutions, but the share of German investors is increasing.
Are there limits? Or could KfW theoretically expand its investments indefinitely?
In past years, we invested between 400 and 600 million euros per year; in 2021 it will be close to 700 million euros. We could potentially double this amount in the coming years. Incidentally, we have also reorganised our resources to do this. Equity investments used to be scattered throughout the entire development bank. Since August 2020, we now have a dedicated division.
Do you think of yourself as a pioneer in this area?
Absolutely. And if we take the SDGs and their financial requirements seriously, then we will not be able to achieve them without investments that include the private sector.
Published on KfW Stories on 7 February 2022.