Engineer Jens Hönerhoff has developed the globally unique Water Risk Filter with World Wide Fund For Nature (WWF). The tool helps companies in making investment decisions.
About Mr Hönerhoff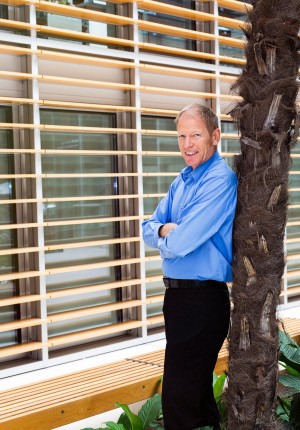 Jens Hönerhoff is Senior Expert for the Environment at DEG, a KfW subsidiary in Cologne.
I'm a start helper for …
… the Water Risk Filter. It's an online tool for financial institutions and companies that want to check whether the water risks for their planned investments have been identified adequately. Up until the end of 2018, we have worked on expanding our database. In the meantime, we have collected comprehensive data for 235 countries.
Who does the project benefit?
Hopefully everyone! Our primary aim is to safeguard the sustainable use of the vital resource of water. For instance, the filter directly benefits large-scale food and textile businesses retailers like Edeka and H&M, for example, which use the filter to find out directly about water-related risks in the countries where they manufacture. In the financial sector, this tool enables portfolio managers to better assess financial risks such as those due to flooding.
Water Risk Filter
The online service is one of the most comprehensive databases on the topic of water. DEG set up the project with WWF and advises companies on complying with international environmental standards.
waterriskfilter.panda.org
How does the filter work?
One aspect is the statistics and reports we offer for every country. Another is a worldmap that we work with, and a clear traffic light system: Green means that water consumption is not a risk. Yellow signals low risks, and with red we advise companies on how they can handle risks. The map's special feature is that the user can select preprepared filters for 25 different sectors or 35 different factors such as climate change.
Can you give an example?
If you choose the filter that indicates the probability of a drought, the coastal region of Peru is shown in red, while large areas of the country to the east are coloured green. By the way, the filter for water pollution shows large sections of Germany as high risk, whereas they come up green in other filters.
What's the biggest challenge?
The most important thing is getting the decision-makers in the individual countries to have a rethink on this topic. That's why my main job is to visit companies and to negotiate the implementation of sustainable environmental standards with them (compliance is evaluated at a later stage), including at supplier companies.
How did DEG assist in this respect?
We developed the water risk filter in conjunction with WWF and the tool was launched in 2012. Since 2016, WWF has continued to operate the database on its own, but we remain in close exchange on this issue and continue to sponsor the project.
What was added to the last update of the water risk filter in 2018?
In addition to improved worldwide maps, we now also provide regional maps. The global data are based on simulations and therefore contain a certain degree of inaccuracy. We now offer access to the measurement data of local water authorities for Brazil, Colombia and the Mekong region, for example, which offers a significant improvement in available data. What is more, forecasts can now also be retrieved for questions such as: How will flood patterns change, how will droughts develop?
Source
This article has been published in CHANCEN, autumn/winter 2016, "The power of water".
To German edition
What will happen next?
In the next step, we would like to use the water risk filter to propose concrete measures to companies to improve their water management. It's my hope that every company scrutinises its suppliers with a view to their water consumption, and that the world handles this precious elixir in a more responsible way.
What do you enjoy?
I'm an engineer for power and process engineering – that's why, most of all, I like thinking about how production processes can be improved so that they use up less resources.
Published on KfW Stories: Tuesday, 19 September 2017
The described project contributes to the following United Nations' Sustainable Development Goals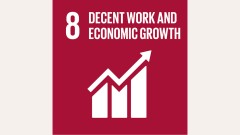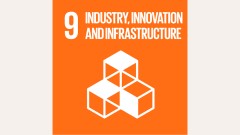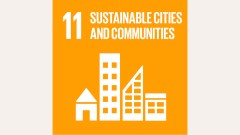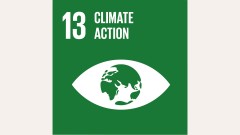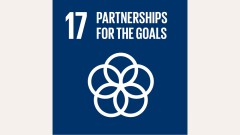 Goal 8: Promote inclusive and sustainable economic growth, employment and decent work for all
The economic growth of the past decades has come at the expense of natural resources and the global climate, and has long since reached ecological limits. If all people were to be given access to the quality of life that people accept as a matter of course in Germany, several planet Earths would be required to sustain it. Sustainable economic development reconciles social, ecological and economic development goals.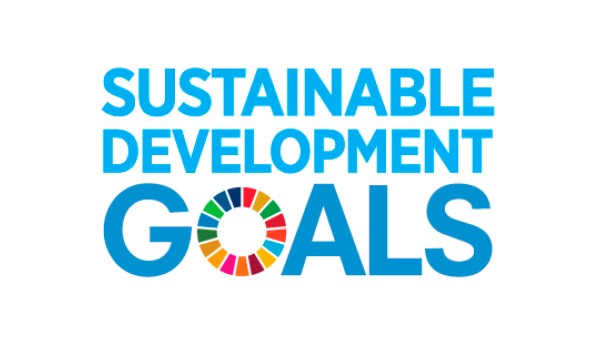 All United Nations member states adopted the 2030 Agenda in 2015. At its heart is a list of 17 goals for sustainable development, known as the Sustainable Development Goals (SDGs). Our world should become a place where people are able to live in peace with each other in ways that are ecologically compatible, socially just, and economically effective.
Last updated: Thursday, 14 March 2019