The energy transition can only be accomplished if we stop wasting heating energy in our homes, offices and factories. High time to rethink things in Germany. A comment by KfW expert Anke Brüggemann.
About Ms Brüggemann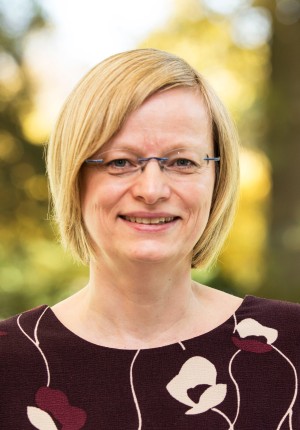 Anke Brüggemann works as Principal Economist in KfW's Research Department where she is responsible for the topics of energy transition and environmental protection.
If you think about the energy transition, you're most likely to imagine wind turbines and solar modules. They symbolise clean and safe alternatives to coal-based power stations and nuclear reactors. Last year, wind, sun, biomass, etc. already covered around 36 per cent of power requirements.
However, in light of the huge success achieved with the expansion of renewable energy in the power sector, one point is often forgotten: Germany urgently needs a heating energy revolution to accomplish its energy transition.
The amount of heating energy required by residential buildings, offices and industrial operations is enormous. A glimpse of the facts shows that the worlds of politics, economy and society must pay more attention to heating and energy efficiency if Germany wants to achieve its environmental goals and massively reduce carbon emissions.
Over half of the energy consumed in Germany stems from heating applications (54%). The heating sector is responsible for around one fourth of all greenhouse gas emissions from Germany every year.
If we want to successfully complete the energy transition, there is no way around it: we must significantly reduce our heating requirements and generate the heating energy we need in an efficient and environmentally-friendly manner.
After all, energy efficiency is the cleanest, most economical and safest resource. It may sound banal, but we must remember one thing in all of our considerations: each unit of energy that is not used must not be produced expensively in the first place. There are plenty of places to start saving energy.
There is huge potential to save energy in the building stock. Around half of all homes in Germany, mostly older buildings, have inadequate insulation.
In addition to updating the outer shells of buildings, energy can also be saved by renewing and improving heating and hot water systems. Germany's 3 million buildings in the commercial and public sector also offer a huge energy-saving potential.
Another important means to reduce heating energy requirements is the efficient use of process heat in industry. In this sector, around two thirds of energy consumption is used for process heat for technical procedures such as melting, curing and drying, for instance.
The exhaust heat generated in these processes is often emitted unused into the surrounding air. However, it could be put to good use heating offices, meeting rooms or staff rooms. What's more, exhaust heat could also be fed into external district heating networks.
With its National Action Plan on Energy Efficiency (NAPE), the German Federal Government in the last legislation period launched a comprehensive package of measures in order to better exploit Germany's energy efficiency potential and drive forward the heating transition. KfW is actively helping to achieve these efficiency targets and, as a result, protect the climate.
Under its programmes for Energy-efficient Construction and Refurbishment, KfW promotes the energy-efficient refurbishment and construction of residential, commercial and municipal buildings on behalf of the German Federal Government. It also finances measures to prevent and utilise exhaust heat in commercial business and to use renewable energy for the environmentally-friendly provision of heating energy. Doing something for the heating energy revolution has never been so affordable.
Published on KfW Stories on 21 March 2017, updated on 12 November 2018