Neumünster in the heart of Schleswig-Holstein has long been left behind by the economic upswing. Now, however, the municipal utilities are showing how they can make the location attractive for citizens and companies – beyond just the basic supply of electricity, heat and water.
Even Mayor Olaf Tauras referred to his city as an "ugly duckling". That was only two years ago, and the politician was merely using this image to highlight Neumünster's transformation into a proud swan. And indeed: after years of economic decline, the city of 80,000 in the centre of Schleswig-Holstein is experiencing an astonishing comeback. The urban municipality is growing, and the number of employees paying social security contributions has risen by 18 per cent in the past seven years alone.
One company is playing a key role in these developments. Stadtwerke Neumünster (SWN), the fourth largest employer with 757 employees, has not dwelt on its status as an energy supplier in recent years. Even though the figures in this segment are impressive. SWN supplies not only one third of the entire city with heat, but also 36 other municipalities with electricity and eleven other towns with natural gas and drinking water.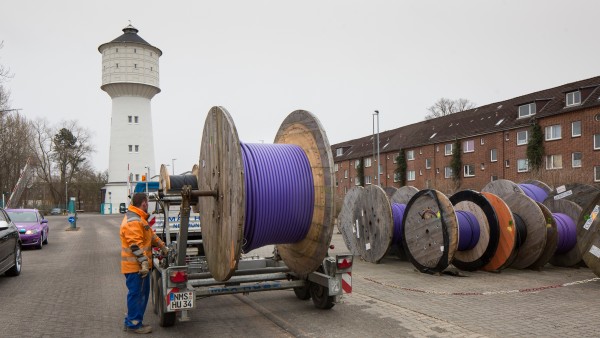 This alone, however, would not be enough to bring about an upswing, as the municipal utilities recognised. Which is what the city urgently needed. After the decline of the once strong leather and fabric industry,Neumünster lost its status as a garrison town after 2003 — the three former barracks have been vacated. The fourth largest city in Schleswig-Holstein was only occasionally noticed in the Holstein halls at trade fairs and exhibitions and as a motorway exit between Hamburg and Kiel.
Stadtwerke Neumünster decided to meet the shrinking economy with growth and to invest in telecommunications, the environment, water, transport and leisure. "Actually," says Tino Schmelzle, one of the two SWN Managing Directors, "we are still in familiar waters because energy and telecommunications are both related to infrastructure". As savvy business people, however, they had an ulterior motive: "Cross-selling, i.e. offering various services from a single source, ultimately has advantages for us and our customers," says Schmelzle.
SWN identified broadband expansion as particularly important for the city of Neumünster. To this end, KfW provided a loan of EUR 3 million. With the "Investment Loan for Municipal and Social Enterprises (IKU)", KfW promotes investments in municipal and social infrastructure in Germany on behalf of the Federal Government. Local businesses benefit from digitalisation in addition to residents. "Large volumes of data are being sent today in a wide range of industries," says co-managing director Thomas Junker. And we can now guarantee that this will also happen at the necessary speed." SWN's motto: Fibre to the home, i.e. fibre-optic connections right to every home.
Neumünster is not only digitally upgrading office buildings and residential buildings. The city centre will soon have a public WiFi network, and passengers can also be online in the future in the 35 buses that the multi-provider SWN will be rolling through the city and nearby areas. No one at the municipal utilities is afraid of large telecommunications corporations. "Because we are local and accessible to customers," says Junker, "Our proximity to customers is a real plus. After all, SWN acquires around 7,000 new customers every year — currently 38,600.
This can give the city a real competitive edge. After all, digitalisation is considered one of the most important infrastructure measures. Tino Schmelzle mentions one other effect: "A fibre-optic connection also helps to increase the value of a property" — not unimportant at a time when densely populated areas are suffering from exploding property prices, while in some rural regions it has become difficult to sell a house.
The heating segment is also taking a major leap forward. Since 2005, what is known as processed waste has been incinerated in the most environmentally friendly way possible, a total of 190,000 tonnes per year, which is a quarter of the total residual waste in Schleswig-Holstein. This has made it possible to save one million tonnes of hard coal to date. With a new turbine, which has been in operation since 2014, SWN is further increasing the efficiency of waste incineration and reducing carbon emissions by 12,000 tonnes per year.
At the same time, the municipal utilities are converting their district heating network from steam to heating water, which boosts efficiency. Through modernisation, an ever-larger grid can be supplied with the same energy input. In order to be able to handle the EUR 80 million project, which has been running for several years, the busy municipal utilities turned to KfW again and received funds from the IKU Energy-related City Renovation — Communities programme. It serves the aim of long-term, low-interest financing of energy-efficient investments in the supply of heating and air-conditioning as well as water supply and waste water disposal in Germany.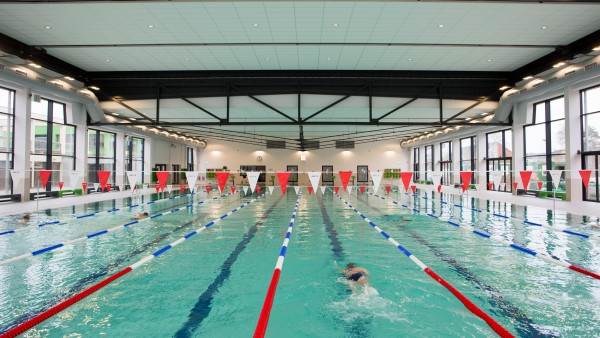 Speaking of water: Neumünster is especially proud of its swimming pool on the forest's edge (Bad am Stadtwald). Until now, a dome protected the outdoor swimming pool off-season. Now the old facility has a roof that can be opened when it's hot in the summer. Because this significantly reduces annual energy consumption, Stadtwerke was able to use subsidies from the IKU Energy-Efficient Construction and Renovation programme. The open-top swimming pool is now a real lure for visitors. "Our pool combines sports and fun and attracts people from beyond Neumünster," says Schmelzle. The SWN manager is aware that a municipal swimming pool can never cover its costs: "This will always remain a subsidised company. But the modern facility, which is visited by around 430,000 people every year, pays tribute to the attractiveness of the city of Neumünster. Whether or not people have a sense of well-being not only depends on the availability of jobs and affordable housing, but also on the recreational value of the place they live.
Published on KfW Stories on 16 May 2018
The described project contributes to the following United Nations' Sustainable Development Goals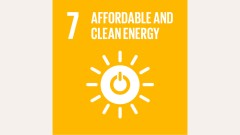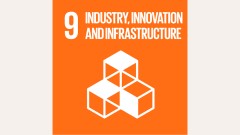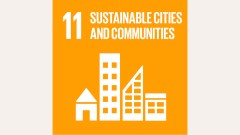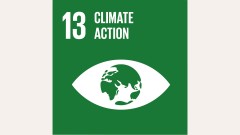 Goal 7: Ensure access to affordable, reliable, sustainable and modern energy
Close to 80 per cent of the energy produced worldwide still comes from fossil fuel sources. Burning fossil fuels also generates costs for the health system due to air pollution and costs for climate-related damages that harm the general public, not just those burning the fuel.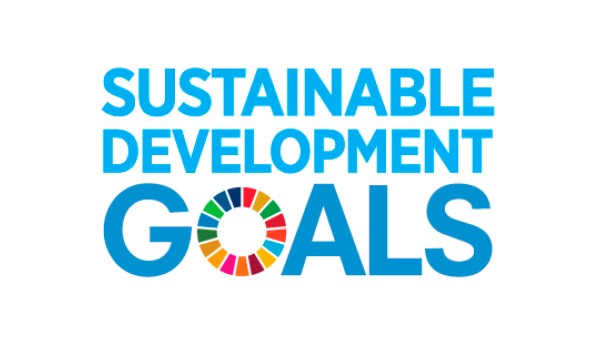 All United Nations member states adopted the 2030 Agenda in 2015. At its heart is a list of 17 goals for sustainable development, known as the Sustainable Development Goals (SDGs). Our world should become a place where people are able to live in peace with each other in ways that are ecologically compatible, socially just, and economically effective.