The construction sector is the largest polluter in the world. Massive amounts of resources are needed to manufacture construction materials and a lot are discarded at the same time – this accounts for 60 per cent of the world's waste. Concular is bringing the materials back into circulation, revolutionising the industry. The start-up has been presented with the KfW Entrepreneurs' Award.
A grey winter's day in Berlin. Dominik Campanella and Annabelle von Reutern take a look at their next project: a sober office building from the 1970s. All desks, cupboards and houseplants have been cleared out. Soon, the complex will be converted and part of it torn down. Armed with a laser tape measure, they walk through abandoned stairwells and rooms with dark carpets. Here they measure windows, assess the condition of the radiators and count the ceiling lights. They enter the data and photos into a smartphone app specially developed for this purpose.
Digital material stores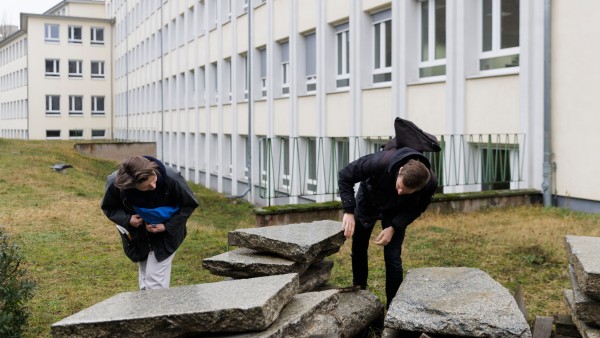 Dominik Campanella explains the procedure, "We are digitising the stock. A lot of things can be removed before demolition, for example the standard windows here are only a few years old and lose little value. We offer this used material on the market with an appropriate warranty."
He founded Concular in 2020 together with three other people. The company is committed to a circular economy in the construction industry. Currently, only one per cent of all installed materials are reused. The usual method is to dispose of them. Vast quantities of wood, plastic, windows and tiles end up as waste. What makes this so strange is that other construction projects urgently depend on these building materials.
Matching the material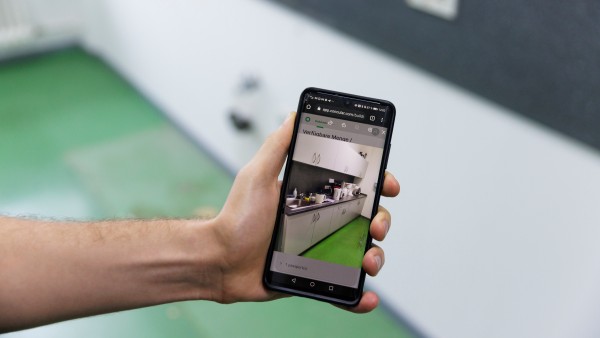 Concular has developed a portal to bring together supply and demand. The existing material is entered in the online database. Registered users will find it in stock or are notified when their desired goods arrive. The material does not even have to be removed at this point. By marketing the materials at an early stage, everything that is removed from a building can be delivered directly to the new construction site, saving storage and transport costs.
As supply chains are stalling worldwide due to the pandemic, the reliable availability of goods is a major advantage. But it's not just those seeking materials who benefit. Manufacturers, who are also suffering from supply bottlenecks or rising raw material costs, can also buy back 'their' building materials to recycle them. This is the case, for example, with plasterboard walls. "Gypsum is becoming increasingly valuable. It is created during the conversion of coal into electricity. But as less coal is being mined, there is also less and less gypsum. However, demand is consistently high. This is why more and more producers like to retrieve the walls and then bring them back onto the market recycled," says Dominik Campanella.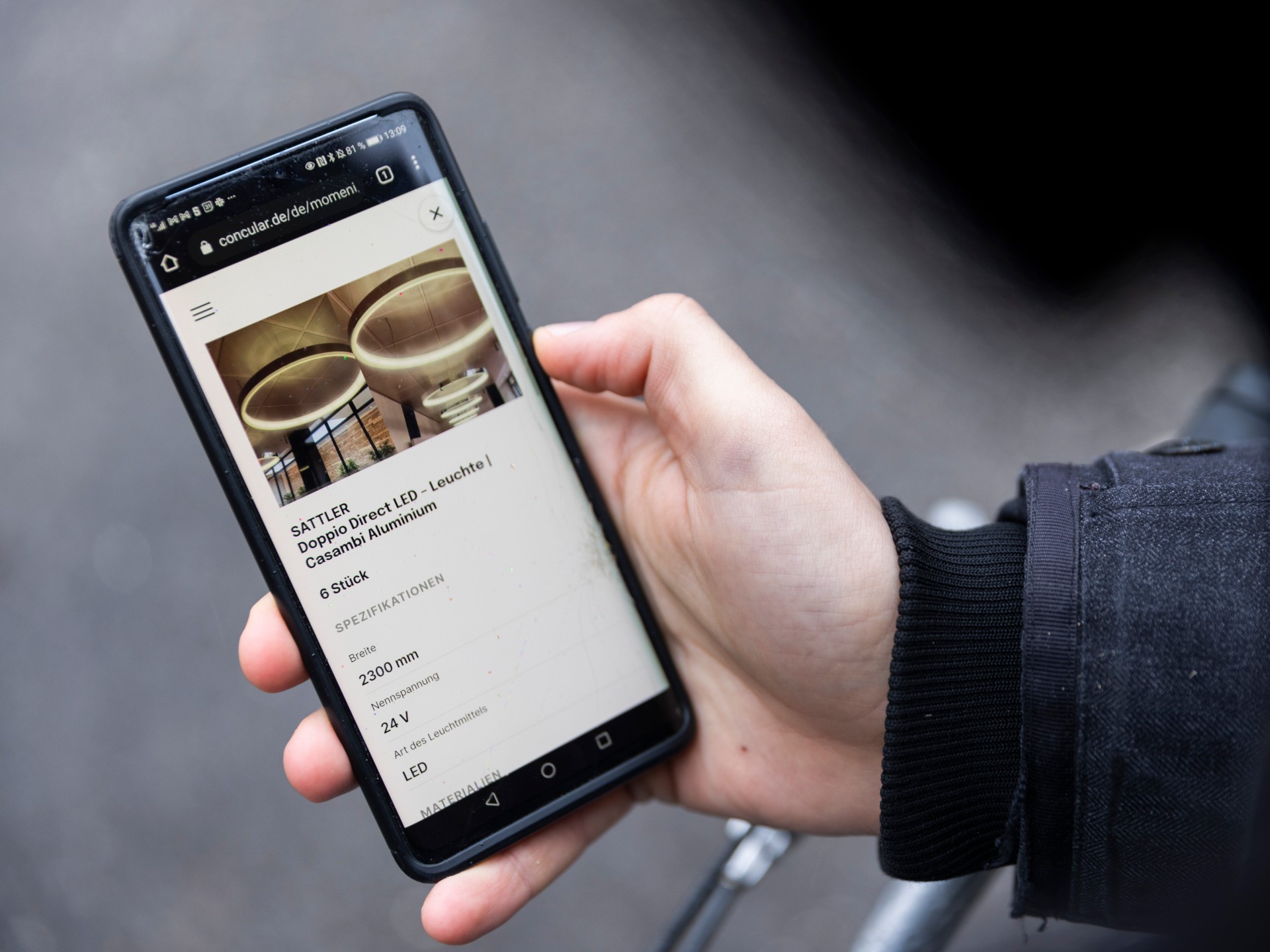 Even for demolition firms, cooperation is beneficial. Concular is another buyer of materials, allowing them to reduce the amount of building materials that they have to dispose of – for a fee – at landfills or CHP plants.
However, the greatest benefit is undoubtedly the environment – reuse saves resources and the climate.
Sustainability as a rule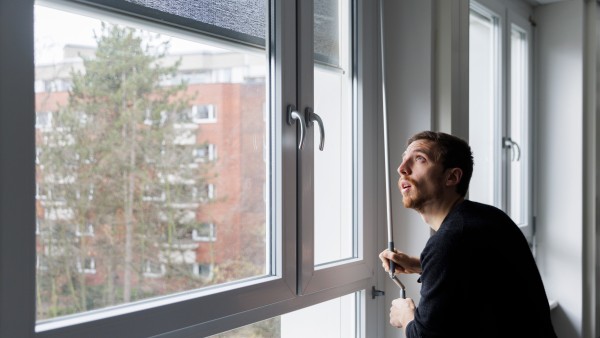 But do the environmental protection arguments also convince building owners and planning and architectural firms? "You definitely have to rethink things," says architect Annabelle von Reutern and points out the European Union's climate goals and the coalition treaty of the new German Federal Government. Detailed sustainability reports (ESG reports) are already required for many construction projects, and in some cities a building permit is not even granted in the first place without a reasonable carbon balance. In Berlin, the new waste management concept even stipulates that 30 per cent of materials used in new public buildings must be recycled materials. And it is not only in the German capital that second-hand materials are being upgraded and the circular economy is becoming the standard – the EU taxonomy envisages the same from 2023.
Concular is not only a way for planners to access the now mandated material, it also provides them with detailed verification for substitution. This will become even more important in the future, because the European Union also intends to introduce a resource passport for buildings over 3,000 square metres, which will quantify so-called "grey energy". This is the energy required to produce the materials used both in the interior and exterior.
Upgrading existing buildings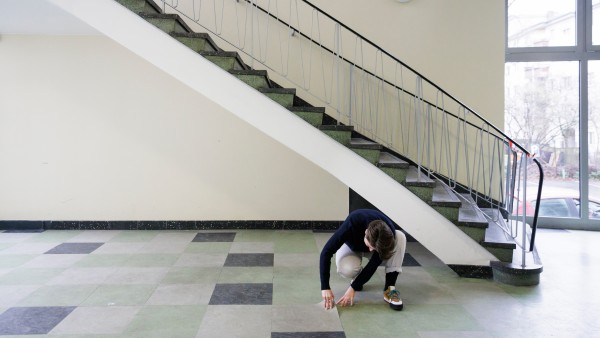 Annabelle von Reutern, Head of Business Development driving Concular's expansion, regrets that the focus is on new buildings. "This has to do with the lack of living space, which is to be raised quickly, but also with the speculative market. In cities, owners of existing buildings let them deteriorate until a demolition permit is granted to make room for a lucrative property." She misses the appreciation in dealing with existing buildings. "So much was destroyed during the war. And now, a number of buildings built over the last sixty years are being demolished. But they are part of the building culture and we should preserve them."
Von Reutern is an architect and has herself been designing houses for many years. However, her attitude towards this work has changed. She tells us about her approach, which aims to use only existing materials as the basis for the planning and implementation of new projects: "Form follows availability," is how she sums it up.
A pilot project in the district of Berlin-Neukölln shows that this principle is possible: the Circular House is being built on the grounds of a former brewery. To a large extent it is being built from secondary material and offers affordable apartments, spaces for events, and offices. Fittingly, one of these will become Concular's future headquarters. The start-up is growing; the team numbers 20 employees. Last year, they digitised around forty buildings in Germany and marketed the materials added from there. Projects will double in 2022, with the first orders from Switzerland and Austria being added.
"Concular is now well known. Our solution has hit a nerve at an early stage. We're really shaking up the industry! We are making a change because we think holistically and are mindful of resources. And I hope the same will be true of the future of construction," says Annabelle von Reutern.
Published on KfW Stories on 28 February 2022., updated on 18 June 2023.