Three entrepreneurs want to revolutionise the lost-and-found industry with their start-up "Have it Back". They operate a meta search engine that tracks privately reported lost-and-found items. "Have it Back" was recently awarded the KfW Entrepreneurs' Award for this technology.
Lost – found!
How the "Have it Back" search engine tracks down lost property (KfW Group/n-tv). This video is only available in German.
"Zentrales Fundbüro" is located on the fourth floor of an old office building in Fechenheim, an industrial district in Frankfurt, Germany. Three men are working on computers at their desks. They can gaze out of the window at the banks and office towers of the Frankfurt skyline that lend the city its nickname "Mainhattan" thanks to its location on the Main River. The view is magnificent, just the right setting. It is reminiscent of the USA, the country where the success of Zentrales Fundbüro will largely be decided. Their aim is clear: "We want to be No. 1 in the world," says Antonio Vega.
Since 2015, Markus Schaarschmidt (34), Antonio Vega (32) and Tobias Freyberg (54) have been on the road to becoming the global leader. Their industry: lost and found. Everyone loses something at some point in their lives. Sometimes it's something important like a smart phone with your holiday photos, a laptop with data from your company, a child's teddy bear, earrings from your wedding, a set of important keys or, the classic case, a wallet with all of your cards. All of these are typical cases for "Zentrales Fundbüro", as the start-up is still called in Germany, while operating globally online as "Have it Back" at haveitback.com.
Mr Schaarschmidt and Mr Vega have known each other since their school days and already started tinkering around with start-ups at university. A webcam cover for a PC/laptop was one attempt. But they also had to take care of the production and distribution of the metal plates which they weren't keen on. Instead they hoped to come up with a pure IT business idea. They found it when Mr Schaarschmidt left his rucksack with some important items at a bus stop by mistake and the web turned out to be no help at all in locating his valuables.
Zentrales Fundbüro is a meta search engine with a platform where lost and found items can be privately reported and the data of municipal lost-and-found offices with websites can be accessed. As of January 2018, haveitback.com already had 6.3 million entries from almost every country in the world with more than a million each from the USA, Great Britain and Germany.
"It's not really a sexy idea," says Mr Freyberg, who took the plunge into the cold waters of the start-up world at the age of 54, "but we have made it sexy with our platform." This is evidenced by the many framed awards and certificates on one wall of the office, including the KfW Entrepreneurs' Award 2017. "This one is the most important," says Mr Schaarschmidt, "because it also attracted the attention of Germans in Silicon Valley."
Read more under the image gallery.
Typical lost items
Stuffed animals, wallets, smartphones: everything that regularly ends up in the lost-and-found office at Frankfurt Airport. With their idea for the centralised lost-and-found office (Zentrales Fundbüro), the three founders of Have it Back want to make searching for personal belongings a quick and easy process.
Once the idea grabbed them, Mr Schaarschmidt and Mr Freyberg, the computer scientists, and the marketing expert Mr Vega soon learned: many countries (like Greece) don't even have lost-and-found offices. Other countries (like France) don't list lost and found items online. And in still others (like Germany), lost-and-found offices still rely mainly on Excel lists. According to Mr Schaarschmidt, Excel lists are a sign of resistance to new technology. For him and his colleagues, having to fight one's way through scores of lost-and-found listings to find a forgotten mobile phone is an antiquated process.
On the have it back website, the proprietary software assigns lost and found items (or pets) to categories and locations on the map. New entries are automatically compared to old entries in the database. Widening the search radius increases the chances of success. A hiker, for example, doesn't necessarily turn in something he finds along the owner's route, but at his own destination. And another advantage: unlike a lost-and-found office, haveitback is always open.
"We want to be No. 1 in the world."
KfW Entrepreneurs' Award
16 regional winners as well as one national winner were presented the KfW Entrepreneurs' Award in October 2017 for their business ideas. An overview of all winners and more information on the competition are available here (information only available in German).
Learn more
Mr Schaarschmidt and Mr Vega managed to get two spots in the mentoring and coaching programmes for start-ups lasting several months in California in 2016 and 2017, in the German Accelerator programme sponsored by the German Federal Government and in StartX at the prestigious Stanford University. The American trainers in Silicon Valley urged them to concentrate on tourism: on airlines and airports, on rail companies and train stations, on tour buses and hotel chains. Also, because the group of potential users in this industry would be large because in countries like Germany, for example, transportation companies are required by law to operate their own lost-and-found offices. "We lower costs and boost customer satisfaction," is how Mr Vega pitches the web product to potential customers from the travel and holiday segment.
The young entrepreneurs are already doing business with the US company Hallmark Aviation which, among other things, handles baggage at US airports. A contract with an airport in the Rhine-Main region is slated for signature in the near future. The sale of licences for the proprietary software is one source of income. According to Mr Schaarschmidt, Have it Back's main income currently still comes from sending found items.
But it's still enough for all three of them to make a living, partly because, according to Mr Schaarschmidt, their cost structure is "very lean". They plan to raise venture capital for further expansion. The next steps are to optimise the image recognition programme on their website which simplifies and accelerates the process of documenting and searching for an item, and investing in sales and marketing.
As they see it, one of the unique features of the Frankfurt start-up is that no-one else is working to network private individuals, companies and local offices in the international lost-and-found industry. Or, as Mr Schaarschmidt puts it: "We are setting the global standard." The three entrepreneurs from Zentrales Fundbüro now just need to make sure that everyone has heard of them.
Published on KfW Stories: Tuesday, 27 February 2018
The described project contributes to the following United Nations' Sustainable Development Goals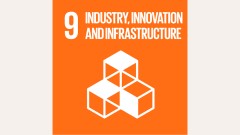 Goal 9: Build resilient infrastructure, promote sustainable industrialization and foster innovation
Non-existent or dilapidated infrastructure hinders economic efficiency and thus engenders poverty. When building infrastructure, the focus should be on sustainability, for example, by promoting environmentally-friendly means of transport. Factories and industrial facilities should also ensure that production is in line with ecological aspects to avoid unnecessary environmental pollution.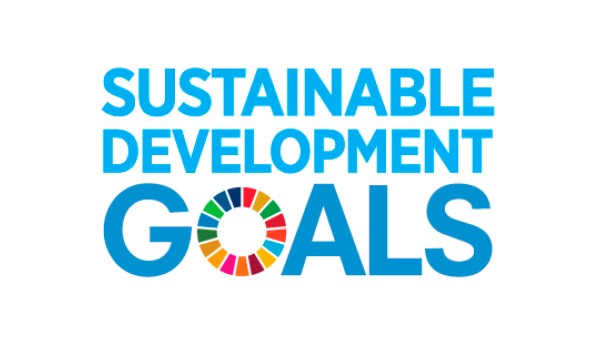 All United Nations member states adopted the 2030 Agenda in 2015. At its heart is a list of 17 goals for sustainable development, known as the Sustainable Development Goals (SDGs). Our world should become a place where people are able to live in peace with each other in ways that are ecologically compatible, socially just, and economically effective.