Remedies for ensuring a clean home are as old as dirt itself – even five thousand years ago, people used a homemade mixture of ash and oil. Nowadays, household detergents are full of chemicals and packaged in colourful plastic. This is not the case at Everdrop! The Munich based company has developed sustainable products that manage without plastic waste – for which they were honoured with the KfW Entrepreneurs' Award.
Many households look the same under the sink or in the storage room: containers full of different detergents as well as washing agents, dishwasher tabs and cleaning sponges. This was also the case at David Löwe's home. The family man and owner of a marketing agency had resolved to live more sustainably and plastic-free. "I noticed how much plastic there was in my house. And I thought about what alternatives there could be – after all, everyone needs to clean up at home," he says.
His friends Chris Becker and Daniel Schmitt-Haverkamp also wanted to support the cause for less waste and more cleanliness. Together they analysed the market and developed initial ideas. The starting point for their considerations was that conventional cleaning agents consist of over 95% water – which is ultimately available from any tap. Their solution: an effervescent tablet that is placed in a suitable spray bottle and filled with tap water. The tab then releases all the substances that a cleaning agent needs, such as surfactants, citric acid and sodium bicarbonate. The bottle can always be reused, which saves a lot of plastic waste and therefore also tonnes of CO2.
Small tabs for big results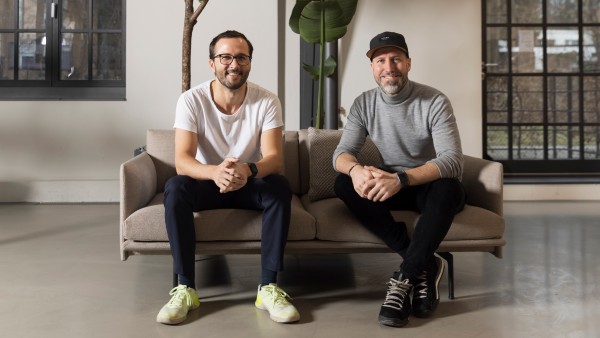 The tabs are designed for use in the kitchen, bathroom and on glass surfaces. For the most part, they contain vegan and biodegradable active ingredients and surfactants from plant-based and renewable natural resources. They passed the cleaning test with flying colours. Now there was no turning back: 2019 saw the founding of Everdrop. One year later, the tabs – produced in Germany and packaged in recycled paper – were launched on the market. Initially, they were only available in the company's online shop, and shipping was carbon-neutral.
The idea of cleaning tabs is not new and there are now several competitors. David Löwe does not hide the fact that this market often involves playing hardball, and clearly remembers a comment made by a friend who is an industry expert: "The big boys are playing in this sandbox". However, this did not deter the founders, and Everdrop quickly took off with its stylishly designed products. This was also helped by an initial round of funding, in which investors and Business Angels provided a high six-figure sum. This capital allowed the founders to rapidly expand their product range and hire employees to expand further. The next step led to the retail trade. In 2021, the first items were listed in organic markets, pharmacies and supermarkets throughout Germany.
Washing by regions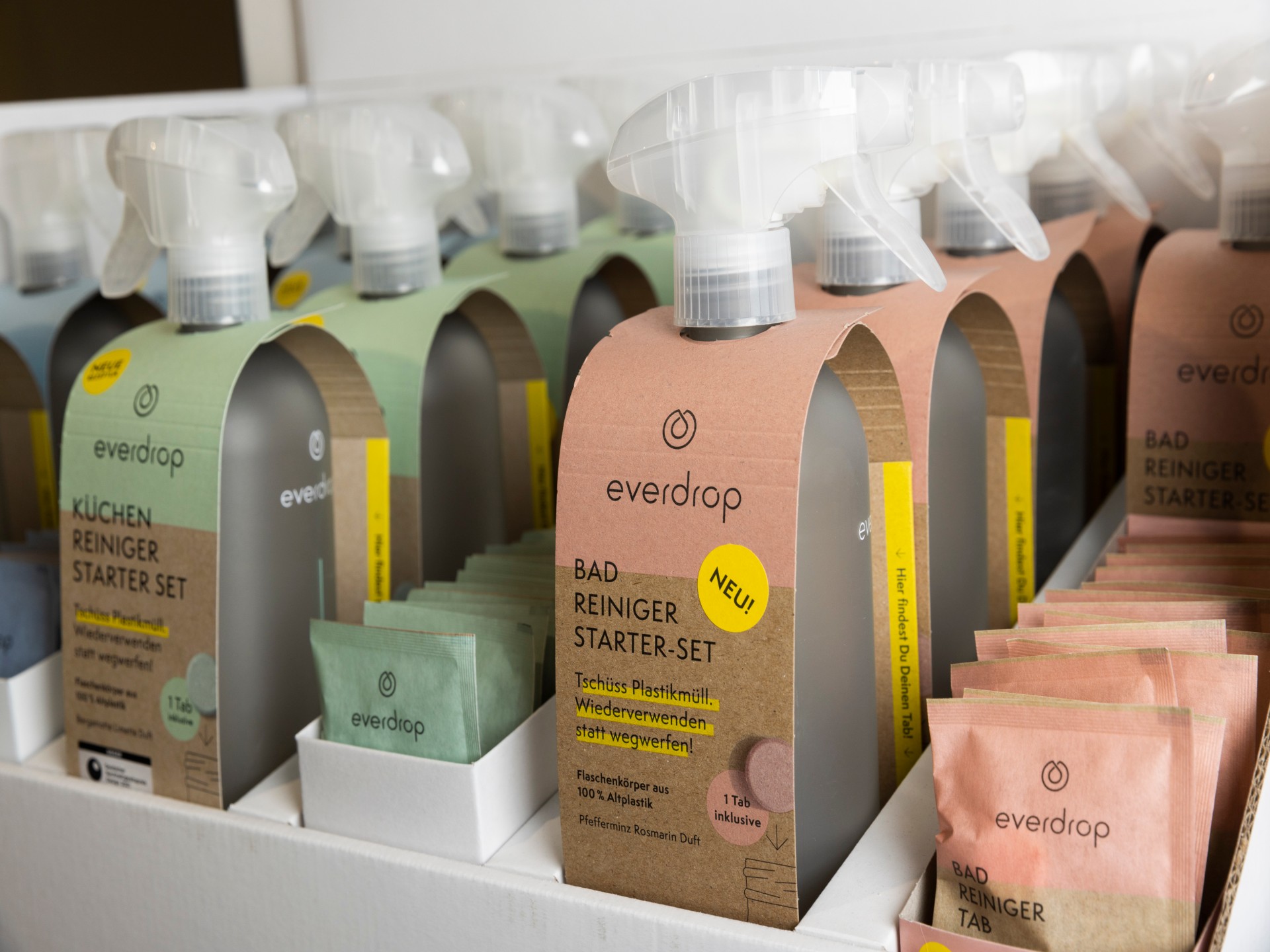 The tabs were followed by a washing agent with an innovative concept. David Löwe explains: "In order to wash, the water needs to be soft. The washing agent therefore also contains water softeners. The harder the water, the more washing agent needs to be added. But this is not because more washing-active substances are needed, but rather more water softeners. We have therefore adapted our washing agent to the water hardness, which saves up to 50% in surfactants. Anyone who orders the washing agent from us enters their postcode and then receives the right agent for the water hardness where they live. And of course we only wrap it in paper."
Powder instead of plastic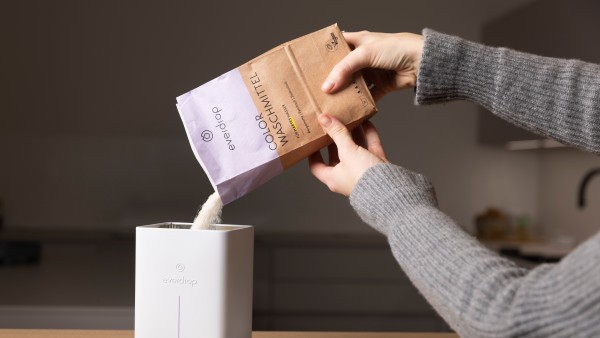 From cleaning to washing to dishwashing – there are countless other places in the home where disposable packaging can be replaced. For example, Everdrop sells a powder that becomes a gel-like dishwashing liquid when dissolved in water. And their dishwasher tabs are not individually packaged in plastic films, as is usually the case, but do not require any packaging at all. Accessories such as glass bottles, tin cans, dishcloths and sponges are also available in the simple Everdrop design.
For all substances and materials used, the company guarantees it will use as few chemicals as possible and to carefully weigh up the resulting emissions. The environmental labels obtained, the ingredients and their properties are explained in great detail on the website. Subscriptions for regular deliveries of household products can also be taken out here, and starter boxes and trial packages target new clients
Expansion of the product range
Their extensive household range of products is by no means the end for Everdrop. The company recently launched its first personal care items: a hand soap and a shower gel created from powder. Many more body care products are set to appear soon.
Most clients will encounter them first on social media channels because everdrop's strategy is online first, as brand strategist David Löwe describes. The plan is working: more than 125,000 people follow the brand on Instagram, and collaboration with influencers has helped build its reach.
In order to increase the customer base, Everdrop now needs to continue to grow and scale the concept, as well as expand its retail presence. The financial basis for this process has been secured through a new round of funding. "One cleaning tab saves one single-use plastic bottle, so it is our corporate duty to expand this so that the impact increases and more plastic and more CO2 are saved," says David Löwe.
A decent stretch of this journey still lies ahead of them. But Everdrop has already proven that it is no little guy in the proverbial sandbox – but rather an important company influencing the entire industry.
Published on KfW Stories on 21 February 2022.